The Marvelous Mrs. Maisel S5 Episode 8 Shows Just How Much Abe Has Changed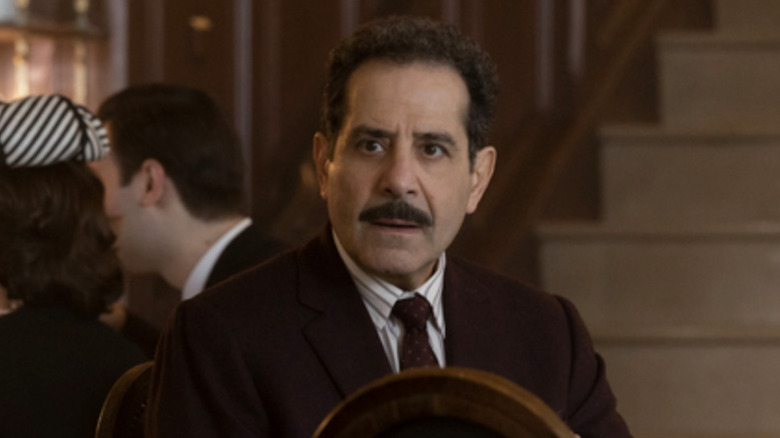 Amazon Studios
The following article contains spoilers for "The Marvelous Mrs. Maisel" Season 5, Episode 8, "The Princess and the Plea"
As the title implies, "The Marvelous Mrs. Maisel" is all about Miriam "Midge" Maisel (Rachel Brosnahan) and the evolution of her career as a stand-up comedian. However, her friends and family also play an important part in the narrative. Midge is an observational comic, so the humor she finds in her everyday life fuels her act. No matter what's going on with Midge, she can always rely on her finicky father's antics to inspire a joke or two. Midge was able to reclaim her confidence through comedy after her divorce from Joel (Michael Zegen), but Abe (Tony Shalhoub) has also come a long way since viewers first met him. After working as a math professor for many years, he's embraced his love of theater and art, a shift that has vastly improved his attitude.
Episode 8 demonstrates just how much Abe has changed over the course of the series. During a particularly poignant scene, Abe is discussing love, memory, and perception with his colleagues from The Village Voice when he has an unsettling realization about his own life. He finally sees that he's dedicated years of his life to supporting his son and grandson, while completely overlooking his daughter and granddaughter. He sets aside his pride and admits that Midge has been supporting the family financially. It's a big step forward for Abe, whose character arc is finally coming to fruition.
Abe finally realizes that he's short-changed the women in his life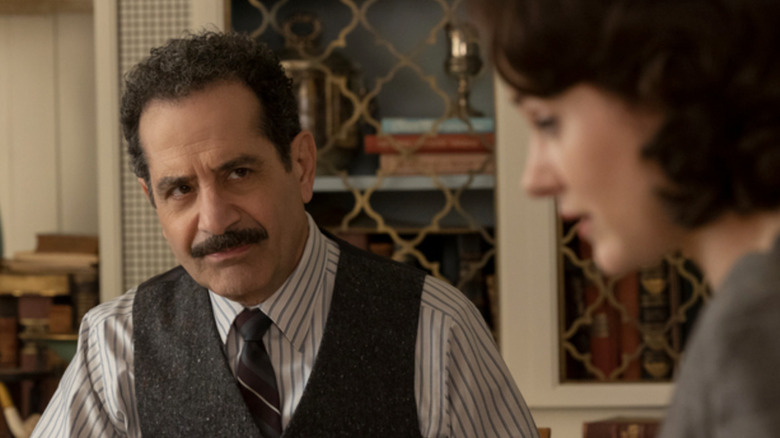 Amazon Studios
The Season 5 time jumps are worth the wait, especially because viewers get to see the profound effect Abe has had on his granddaughter. In the Episode 1 flash-forward, the adult Esther (Alexandra Socha) is a brilliant scientist studying in Cambridge, Massachusetts, and she tells her therapist that her grandfather is the only person who's ever truly understood her. Presumably, she's referring to Abe, who treats his mind like a knife that needs to be constantly sharpened. After seeing Esther perform a complex piece of music on the piano at the end of Episode 7, Abe tries his best to gauge her other talents. He expresses regret over his apathetic treatment of Midge, so it's possible that doting on Esther is Abe's way of atoning for years of casual misogyny.
As an adult, Esther is deeply intellectual, fastidious, and straightforward, and it's easy to see where she got those traits. She's just like Abe, although Esther can learn a few things from her grandfather's mistakes. Although she's a gifted student, Esther doesn't hold Midge's profession in high regard. Similar to Abe's initial mindset, Esther doesn't see the value in the way Midge lives her life. However, that perception goes both ways. 
Hopefully, Esther and Midge will ultimately be able to set their differences aside and appreciate each other despite their differences. No matter what happens with this mother-daughter duo, it's clear that Abe left a big impression on his granddaughter.