Chicago Med: Fans Have Strong Feelings About Maggie's Possible Exit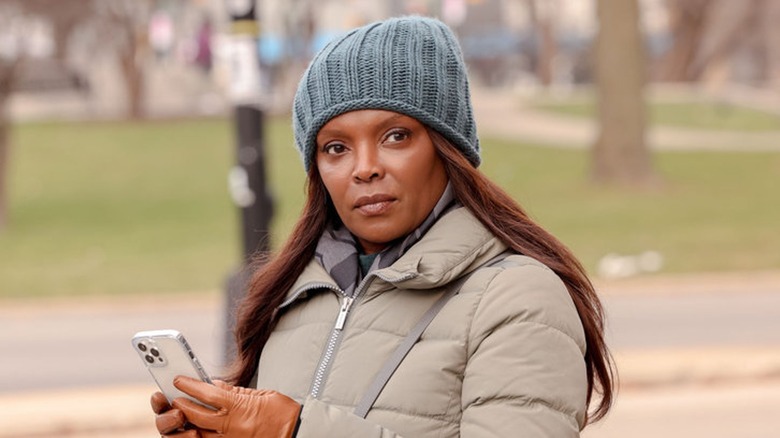 George Burns Jr/NBC
When a drama series stays on the air for a while, various departures and arrivals among the main cast become a practical reality. It can be hard for fans to adjust, and sometimes fans can get emotional at the prospect of a given character taking their leave from the show in question. That seems to be the case with "Chicago Med" fans, who are currently in the midst of some sad feelings regarding the possible exit of Maggie Lockwood (Marlyne Barrett) from the trenches of the Gaffney Chicago Medical Center emergency room.
The prospect of the upcoming Season 8 finale of "Chicago Med" being Maggie's exit from the show has been in the air for a little while now, based mostly on the official synopsis for the episode promising the character's uncertain future at the hospital. And after last night's episode depicting her being offered another job elsewhere, fans are more certain than ever that her exit could be only a matter of time.
"I don't want Maggie to leave," tweeted @lexiedaisy. Meanwhile, fellow "Chicago Med" fan @thetvescape agreed, writing, "Chicago Med wouldn't be Chicago Med without Maggie." And they were far from alone in their sentiments about the prospect of a Maggie-less version of "Chicago Med."
Fans don't seem ready to say goodbye to Maggie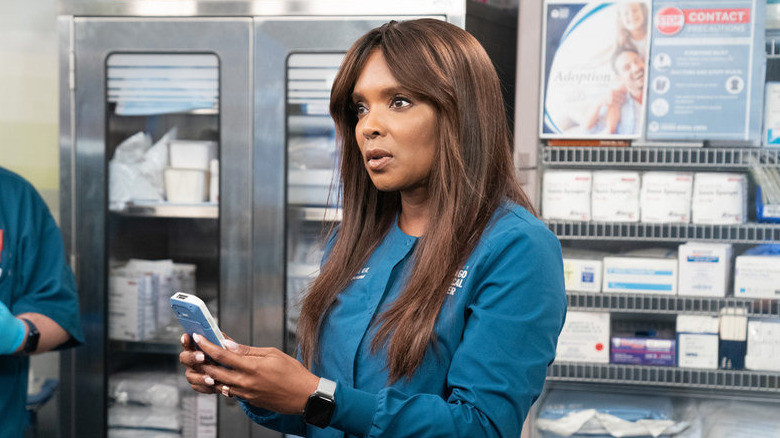 Elizabeth Sisson/NBC
Marlyne Barrett as Maggie has been a fixture on "Chicago Med" from the beginning, so if she is indeed preparing to leave the show it will be hard for a lot of fans to adjust. As @calhoun_monique put it: "This show won't be the same without Maggie, nobody can't run the ED like her."
Barrett hasn't confirmed any exit from the "One Chicago" series, but between her character's potential departure for new opportunities and her own recent real-life cancer diagnosis, fans seem resigned to the possibility that she might be leaving, or at least taking a hiatus from future seasons of the show.
At least one fan seems to be so emotionally invested in Maggie's well-being that she's actually rooting for her to take the job, even though it would mean that "Chicago Med" would have to replace her character with another. "Maggie, take the job. Yes, you have history and friends there but the way things are going. Leave while you have leverage," tweeted @1LadySky2Blu, in a testament to how good Barrett's performance as Maggie has been at connecting with viewers.
Whether Maggie is leaving "Chicago Med" for real or not should become clear when the Season 8 finale airs on May 24 on NBC.