Chicago Med: Could Season 8 Finale Be Maggie's Exit From The Show?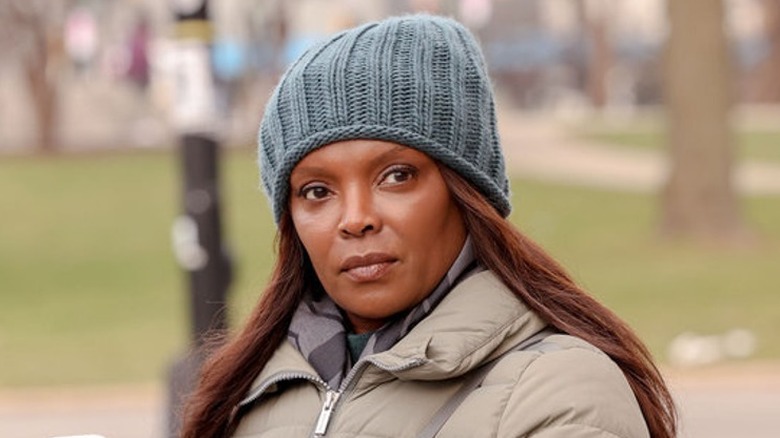 George Burns Jr/NBC
Maggie Lockwood (Marlyne Barrett) of "Chicago Med" has had a tumultuous few seasons, from reuniting with her daughter, Vanessa Taylor (Asjha Cooper), to reconnecting with her ex and causing trust issues with her husband, Ben (Charles Malik Whitfield). While fans assume she and Ben are doing better after seeing them embrace in Season 8, Episode 13, they also haven't seen him since.
Maggie has recently seen her daughter decide to leave the hospital, as well as her close friends, April Sexton (Yaya DaCosta) and Ethan Choi (Brian Tee). While those are the characters that affected Maggie's character the most, Guy Lockard (Dylan Scott), Sarah Rafferty (Pamela Blake), Riley Voelkel (Milena Jovanovic), Michael Rady (Matt Cooper), Johanna Bradley (Avery Quinn), and Angela Wong Carbone (Jessa Rinaldi) also recently left the show. 
With the synopsis for the May 24, 2023 Season 8 finale stating that Maggie is questioning her future at the hospital, fans wonder if they'll be saying goodbye to her, too. This, along with a budget tightening at NBC, makes some worry for Maggie's future on the show; however, Barrett has not indicated this is the case in publicly.
Barrett hasn't given any indication she's leaving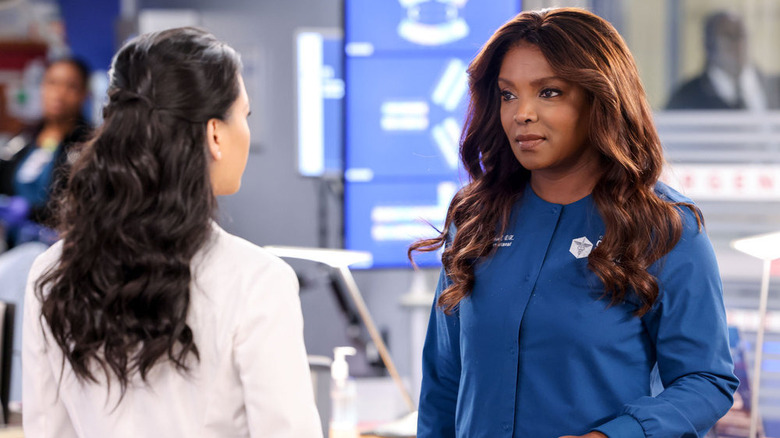 George Burns Jr/NBC
As fans get closer to the finales of all the "Chicago One" shows, they are worried about their favorite characters. While fans are thrilled that "Chicago Med," "Chicago Fire," and "Chicago PD" are returning next season, it's been reported that the regular cast will each appear in two to four fewer episodes because of budget cuts. 
With the indication that the finale will see Maggie questioning her future at Gaffney, fans are worried the cutbacks could mean Marlyne Barrett is leaving the show, too. While it is definitely in the realm of possibilities, she's given no indication that she's leaving the show, even posting a cheerful photo with a crew member on her Instagram.
Maggie Lockwood has been with the show since the beginning and is so involved in every aspect of the hospital, so even if she appears less, her absence will be keenly felt. All fans can do is hope the finale calms their looming fears.