Deadpool 3: Negasonic Teenage Warhead And Yukio Return For Part Three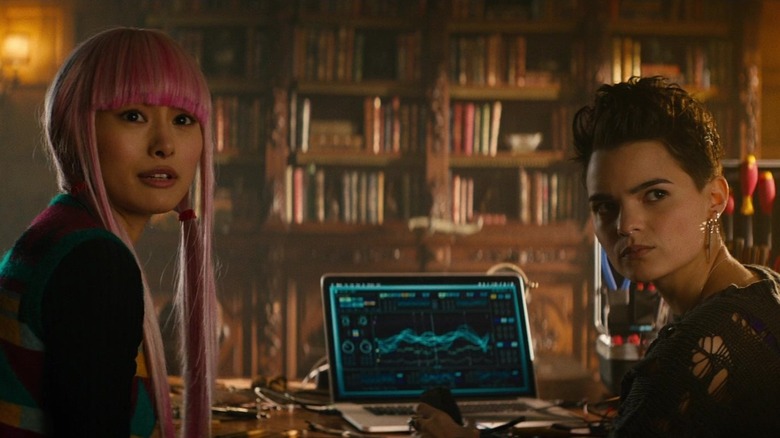 20th Century Fox
Marvel Studios is going to have to start unloading some characters, as the "Deadpool 3" train continues to get more and more crowded every day. The highly-anticipated threequel will see Wade Wilson (Ryan Reynolds) jump from Fox's X-Men universe of old to the MCU, and he may bring all his friends. 
Deadline reports that Brianna Hildebrand and Shioli Kutsuna have struck deals to return to the superhero world for "Deadpool 3." In the previous "Deadpool" movies, Hildebrand played Negasonic Teenage Warhead, a mutant able to detonate atomic blasts from her body. Kutsuna appeared in "Deadpool 2" as Negasonic's girlfriend, Yukio, a mutant ninja. Plot details are being kept under wraps, so we don't know how they'll factor into the threequel, but their additions continue to round out the Merc with a Mouth's supporting cast. 
The actors join a massive cast of new and returning characters. Most notably, Hugh Jackman returns as Wolverine, who Reynolds teased as a different version of the beloved character. Joining them are Morena Baccarin, Stefan Kapicic, Karan Soni, Leslie Uggams, and Rob Delaney, reprising their roles of Vanessa, Colossus, Dopinder, Blind Al, and Peter, respectively. "Deadpool" newcomers are Emma Corrin and Matthew Macfadyen, both in undisclosed roles.
Deadpool 3 is one of Ryan Reynolds' all-time favorite projects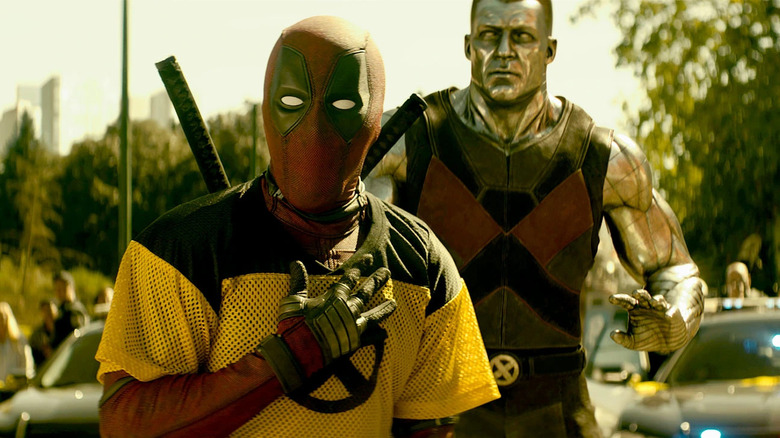 20th Century Fox
With Negasonic Teenage Warhead (Brianna Hildebrand) and Yukio (Shioli Kutsuna) officially returning for "Deadpool 3," the threequel is becoming a family affair, with almost all of Wade Wilson's support cast set to come back — now we just need Domino (Zazie Beetz) and Cable (Josh Brolin).
"It's already one of my favorite things I've ever had the opportunity to work on," Reynolds said about "Deadpool 3" during his keynote at Rubrik's Forward event. "Partly because I get to work with people that I genuinely love. I genuinely love Hugh Jackman. And it's no secret that I love Shawn Levy, this being our third collaboration together, almost in a row." He continued by relating his experience so far on "Deadpool 3" to success or retirement, saying that betting on good and smart people is more fun than it is work.
At this point, it's obvious how much of a passion project the "Deadpool" series is for Reynolds. While the return of so many cast members for "Deadpool 3" could just be for narrative reasons, based on his comments, it seems like there's more to it, and Reynolds is genuinely happy to have his friends and supporting cast with him on the threequel. Hopefully, that wave of positivity continues and the movie can secure the remaining characters that aren't confirmed to return yet.