Study Shows Viewer Retention Battle Between Weekly Releases And Binge Drops Is Still Waging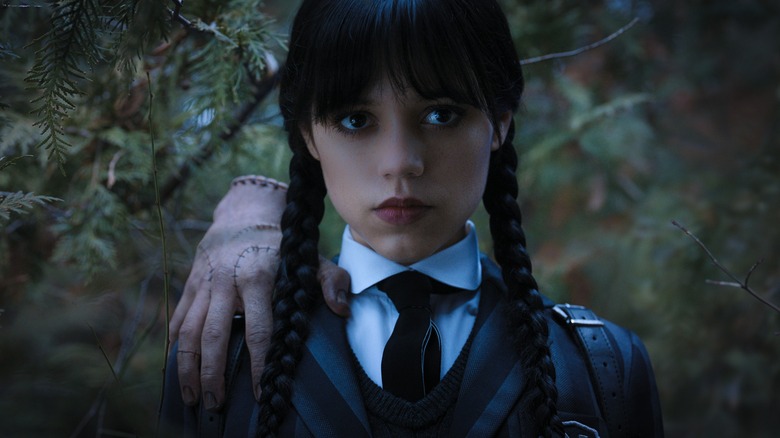 Netflix
Since the dawn of the streaming era, audiences and professionals alike have debated which steaming model is most effective. Some believe studios should release everything at once, allowing fans to binge-watch all the episodes. Others thinks a weekly release is better for shows overall. Some services have experimented with both, with Disney+ joining those ranks with Marvel's "Echo," but a new study shows the battle between strategies is still ongoing.
Samba TV compared two of 2022's biggest shows, Netflix's "Wednesday" and HBO's "House of the Dragon," which each took different approaches for their releases. After 50 days, the binge model of "Wednesday" was viewed in 8.7 million households, while the weekly releases of "House of the Dragon" attracted 8.4 million. The two shows were neck and neck throughout 2022, but taking re-watches out of the picture, "HotD" was the year's biggest show and HBO's most viewed show since "Game of Thrones."
While shows like "HotD" rely on the weekly buzz around each episode to bring in more viewers, binge shows like "Wednesday" have better audience retention throughout the season. Samba's study found that bingeable series retained 47% of audiences between the premiere and finale, while weekly releases held onto 41%. While each strategy has its pros and cons, the study showed that a mix of both could be the answer studios have been looking for.
Two-part shows could be the future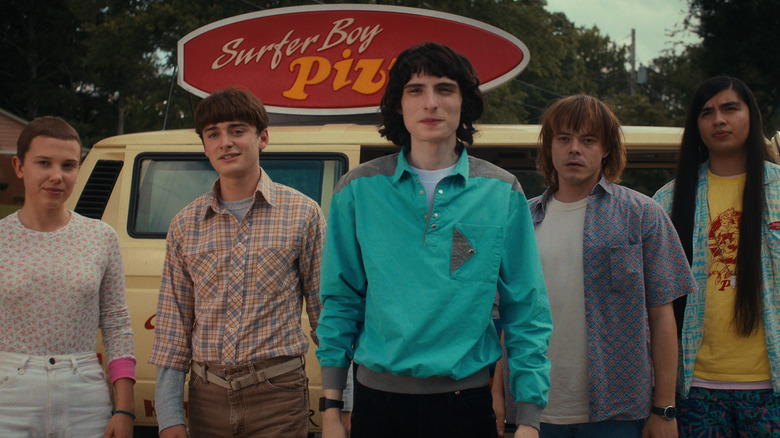 Netflix
While binge shows and weekly release series continue fighting over who has the better method, Netflix may have already cracked the code for long-term streaming success. In their study, Samba also looked at "Stranger Things" and "Ozark," two of the year's most popular shows. They also released their latest seasons in two parts. 
The results showed that this two-part model might be the best of both worlds, as the shows attracted massive viewership numbers while retaining a good portion of its audience throughout the seasons. In 2022, weekly-release shows had a 45% lift between premiere viewership and the rest of the episodes, but "Stranger Things" and "Ozark" averaged 58%. Factor in that both Netflix originals retained roughly 44% of their audiences throughout the seasons, proving that this could be the future model most shows follow.
With the two-part method, streamers could guarantee that audiences watch all the episodes since the binge model has proven that viewers are more likely to watch everything if it's given to them all at once. The break between a show's two parts, however, incentivizes discussion, making people who haven't seen the show want to watch it since that's what everyone's talking about. By the time the second part releases, the show has drawn in a larger audience, making it one of the year's biggest shows.