GOTG 3: Why That Adam Warlock & Star-Lord Scene Was Will Poulter's Full-Circle Moment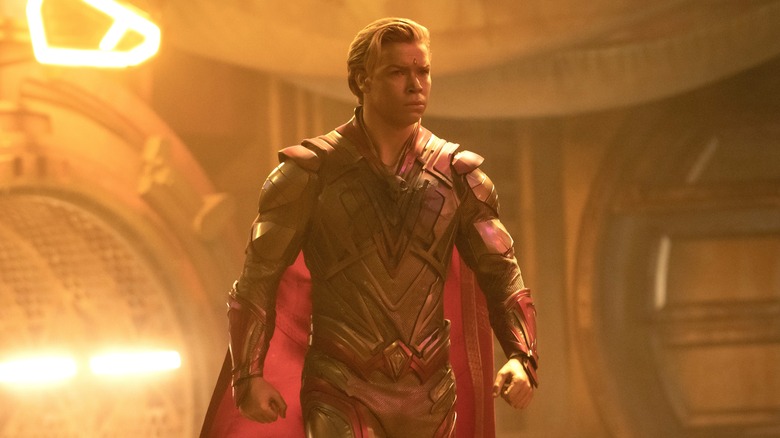 Walt Disney Studios Motion Pictures
Contains spoilers for "Guardians of the Galaxy: Vol. 3."
Actor Will Poulter has experienced some pretty big highlights in his career in film, from his hilarious turn as the son of Jason Sudeikis and Jennifer Aniston in the 2013 comedy "We're the Millers" to starring alongside Florence Pugh in director Ari Aster's disturbing horror thriller "Midsommar" in 2019. Poulter has made a huge mark in television, too, earning an Emmy nomination in 2022 for his role opposite Michael Keaton in the riveting, opioid addiction series "Dopesick."
Yet for all the success Poulter has enjoyed since his screen career began in 2007, the actor told The Hollywood Reporter that one of the most memorable moments he is sure to look back on in fondness someday happens in a pivotal scene in "Guardians of the Galaxy: Vol. 3." The scene takes place near the end of the film, where Poulter's conflicted villain, Adam Warlock, completes his redemptive arc and becomes a force for good by saving Star-Lord, aka Peter Quill (Chris Pratt) from certain death after the Guardian selflessly puts everybody else's interests above his own.
"I think I'll recall the day that I shot the 'saving Quill' scene with Chris, because Chris, from the outset, was an incredibly supportive and encouraging role model to me on set," Poulter said. The actor added, "Proverbially speaking, the way that he put his arm around my shoulder and gave me belief and support and extended nothing but kindness and positivity towards me from the jump, was really, really appreciated."
Poulter says Pratt lifted everybody's spirits on set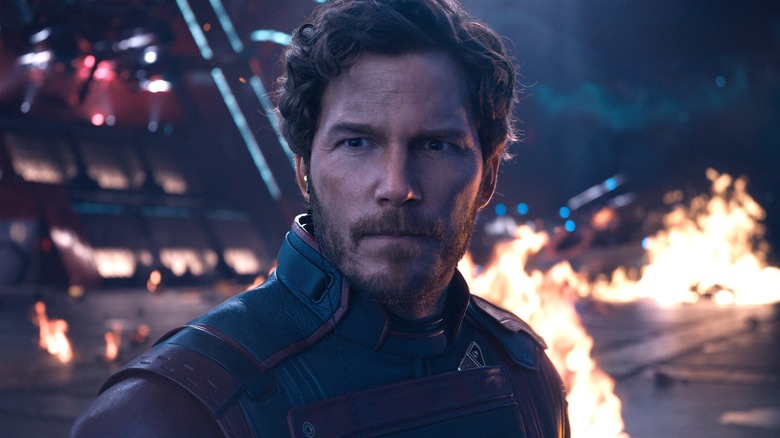 Walt Disney Studios Motion Pictures
Will Poulter noted that shooting the scene where Adam Warlock saves Quill was "a culmination of a lot of different things." To begin with, Poulter told the publication that he was impressed with Chris Pratt's engaging demeanor even though the rescue scene required him to wear heavy makeup prosthetics.
"He still found time to joke around and have fun," Poulter recalled. "His energy at that time was infectious and it was lifting everybody's spirits. So, it typified what I know of Chris as a colleague, and it also felt like a momentous moment in the movie."
Since he considers Adam "as a relatively small character," Poulter humbly told The Hollywood Reporter that he felt "very lucky" to be a part of the crucial scene with Pratt. "I also knew that it was the moment that tipped the scales as far as Adam being an antagonist to then becoming one of the protagonists."