Who Plays Blind Al In The Deadpool Franchise?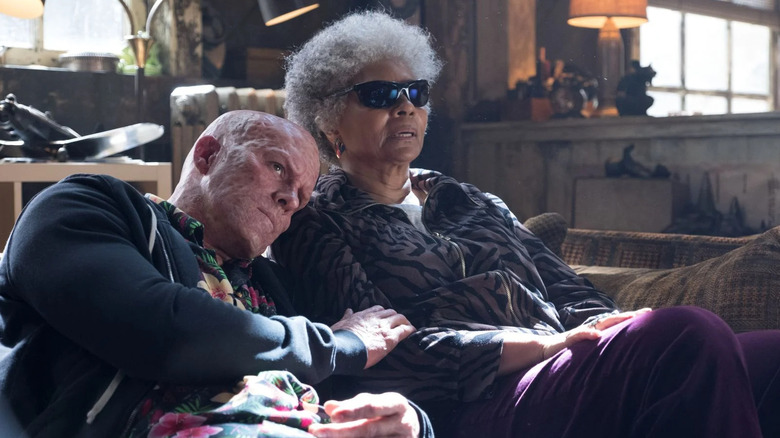 20th Century Fox
The "Deadpool" series has proven to be one of the standouts in Hollywood's decades-long obsession with superhero movies. With one of the most interesting "How did this get made" stories, Ryan Reynolds' Merc with a Mouth and his all-star supporting cast will always make audiences laugh. 
One of the best "Deadpool" side characters is undoubtedly Blind Al, played by Leslie Uggams. Deadpool's elderly blind roommate steals most of her scenes, with Uggams and Reynolds' comedic timings bouncing off one another perfectly. The legendary actress and singer gained prominence for "The Leslie Uggams Show" and her performance as Kizzy in "Roots," which earned her Golden Globe and Emmy nominations. From there, Uggams appeared in many iconic TV shows, including "The Cosby Show," "The Good Wife," and "Nurse Jackie. Recently, she played Lucious' (Terrance Howard) mother, Leah Walker, on "Empire." 
Uggams is also a renowned stage actress, appearing in many Broadway and off-Broadway productions, earning a Tony Award in 1968 for her performance in "Hallelujah, Baby!" She appeared in a few films during the '60s and '70s, like "Black Girl" and "Poor Pretty Eddie," before acting alongside Wesley Snipes in "Sugar Hill" in the '90s. She appeared in a few lesser-known films here and there, but it wasn't until the "Deadpool" movies that she returned to the big-screen spotlight.
Blind Al returns in Deadpool 3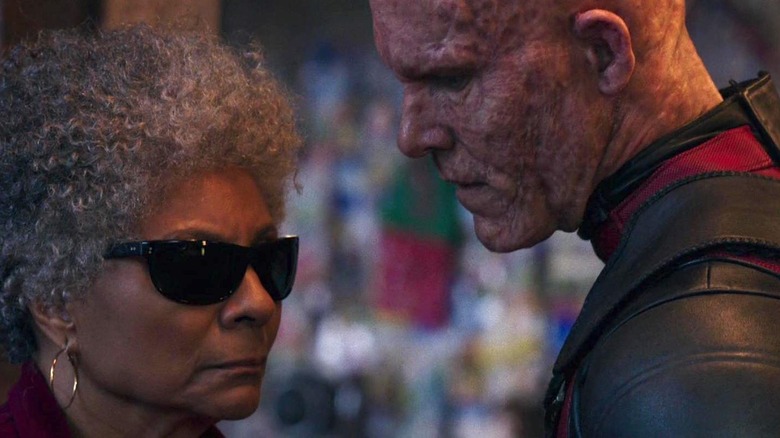 20th Century Fox
Everyone knows that Deadpool is making the highly-anticipated jump to the MCU. The character's fourth-wall-breaking antics perfectly lend themselves to continuing the series within the new cinematic universe, making it the only one of Fox's X-Men properties to continue at Marvel Studios. Thankfully, most of Deadpool's supporting cast will be universe-hopping with him, including Blind Al.
Deadline reported earlier this year that Leslie Uggams is officially set to become an MCU star, as she has joined the cast for "Deadpool 3." Her addition adds even more star power to the movie's star-studded cast, including Ryan Reynolds, Hugh Jackman, Emma Corrin, Matthew Macfadyen, Karan Soni, and Rob Delaney. Deadline stated that Uggams would be reprising her role of Bline Al, meaning that "Deadpool 3" could feature more than just the titular anti-hero making his way to the MCU.
Audiences last saw Uggams' Blind Al in "Deadpool 2" as the perfect roommate that can take and give insults just as easily as Deadpool. Following the movie's climax, Deadpool is left with Cable's (Josh Brolin) time device, allowing him to travel to different universes to kill Reynolds and the Deadpool from "X-Men Origins: Wolverine." Presumably, the Merc with a Mouth will manage to force himself into the MCU using that same device, potentially bringing some of his friends with him.