Who Plays Carlos Reyes On 9-1-1: Lone Star?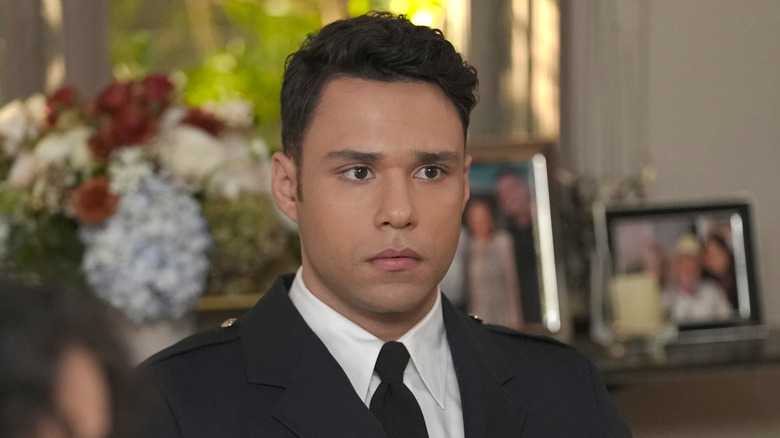 Kevin Estrada/FOX
Contains spoilers for "9-1-1: Lone Star," Season 4, Episode 18, "In Sickness and in Health"
In the Fox procedural drama "9-1-1: Lone Star," Carlos Reyes works as a police officer for the Austin Police Department, and he's een his fair share of ups and downs throughout his tour of duty. In the Season 4 finale, he finally tied the knot with his long-time love interest, TK Strand (Ronen Rubinstein) — only after learning that his dad Gabriel Reyes (Benito Martinez) had been killed.
Rafael Silva has played Reyes throughout the series and the death of his character's father was an emotional endeavor for the actor. "In essence, it's a heartbreak that we're witnessing. And it wasn't just only a heartbreak for the character, it was also a heartbreak for me," Silva told Entertainment Weekly. 
Before "9-1-1: Lone Star," Silva started acting with the TV mini-series "Drunk Art Love" and the short films "Unpaid Interns" and "Narrator Syndrome." Later he would continue to add credits to his resume, including appearances in shows like "Madam Secretary" and "The Corps," as well as the movie "Fluidity." But as far as his future on "9-1-1: Lone Star" is concerned, the actor is committed to telling more of his character's story.
Rafael Silva is excited to work with the writers on Carlos's future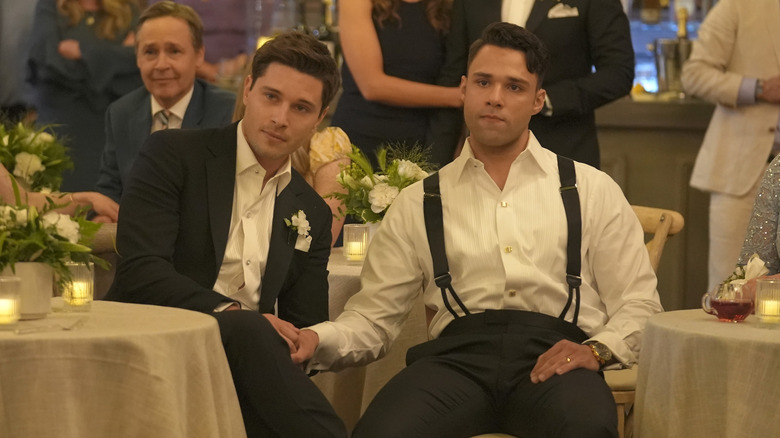 Kevin Estrada/FOX
The four seasons of "9-1-1: Lone Star" thus far have been a wild ride for both the fans and the cast, including Rafael Silva. When the series returns for Season 5, Carlos Reyes will be dealing with the aftermath of the death of his father while starting a marriage with the love of his life. The bittersweet ordeal, combined with his duties as a member of law enforcement in an area prone to some pretty devastating emergency scenarios, point to the path ahead not being easy to travel.
Despite the rough road on the horizon, the actor is optimistic about collaborating with the show's writers regarding what happens next. "I'm excited to see how Carlos has changed. And I'm excited to give my opinion to the writers," the actor told Variety. "They write from their presence, from their collaboration, but my collaboration comes with what works and what doesn't work on set. And I will stay very true to what works for that moment and that character." The actor and writers seem to have established an efficient dynamic that works for them, and it will be intriguing to see what they come up with for the next chapter of Carlos Reyes' life on "9-1-1: Lone Star."