What's The Song In The Creator's Official Trailer?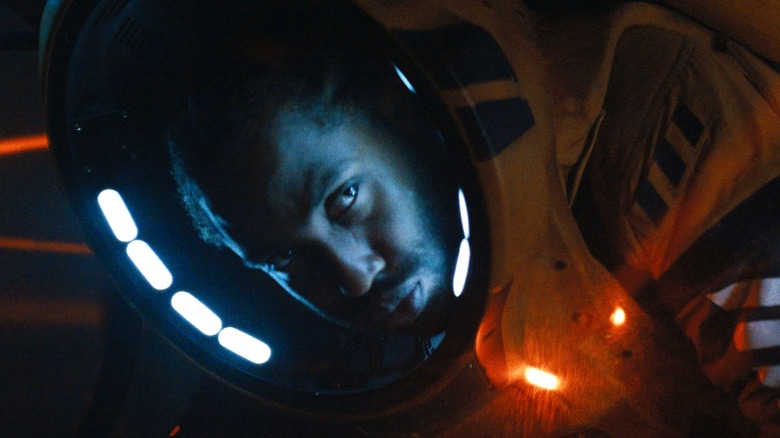 20th Century/Disney
The teaser trailer for the new John David Washington dystopian thriller "The Creator" has dropped, and it includes a classic tune from Aerosmith to help set the trailer's ominous tone.
The song is "Dream On," in what appears to be a remixed version of the hit Aerosmith tune from 1973. A power ballad from Aerosmith's self-titled debut album, "Dream On" became the band's first of eight top 10 singles on the Billboard Hot 100 chart. The single was released on Oct. 22, 1973, and after various chart runs over the next two-and-a-half years, "Dream On" eventually peaked at the No. 6 position on April 10, 1976.
As the only tune featured in "The Creator" teaser trailer, "Dream On" has demonstrated tremendous staying power for the past 50 years, something Aerosmith singer-songwriter Steven Tyler never envisioned. In 2020, Express quoted Tyler's recollection of the song from the 1997 book "Walk This Way: The Autobiography of Aerosmith," where the singer remembered, "'Dream On' came of me playing the piano when I was about 17 or 18, and I didn't know anything about writing a song. It was just this little thing I was playing, and I never dreamed it would end up as a real song or anything."
Ultimately, it did become a real song, which is "about dreaming until your dreams come true," Tyler said in the Aerosmith autobiography.
Dream On plays throughout The Creator trailer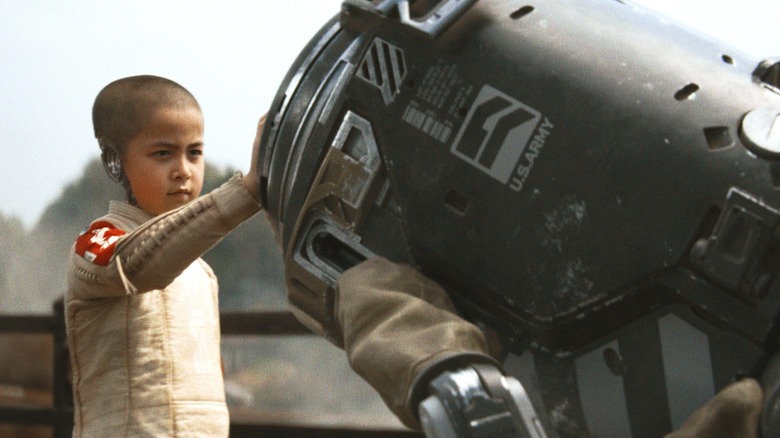 20th Century/Disney
"Dream On" weaves in and around the dialogue and scene snippets during the entire teaser trailer for "The Creator." The trailer begins with John David Washington's Joshua explaining to young Alfie (Madeleine Yuna Voyles) what heaven is. Before too long, it is revealed that they are living in a bleak existence since Earth has been battling artificial intelligence for the past ten years, as the AI designed to protect humans bombed Los Angeles with a nuclear warhead to begin the destruction.
Joshua, an ex-Special Forces agent, has been hunting for the advanced AI's architect, simply known as "The Creator." Eventually, he is shocked to discover that the ultimate weapon the architect has developed — which has the power to destroy all life — is closer to him than he ever could have imagined.
Directed by "Rogue One: A Star Wars" helmer Gareth Edwards and also starring Allison Janney, Gemma Chan, and Ken Watanabe, "The Creator" is set to open in theaters September 29, 2023. A few weeks before that, Aerosmith is scheduled to embark on the band's farewell tour, dubbed "Peace Out," on September 2 in Philadelphia, Pennsylvania — where Steven Tyler, guitarist Joe Perry, and their bandmates are sure to play "Dream On" among their other huge list of hits.