Whatever Happened To The Kombucha Shop After Shark Tank?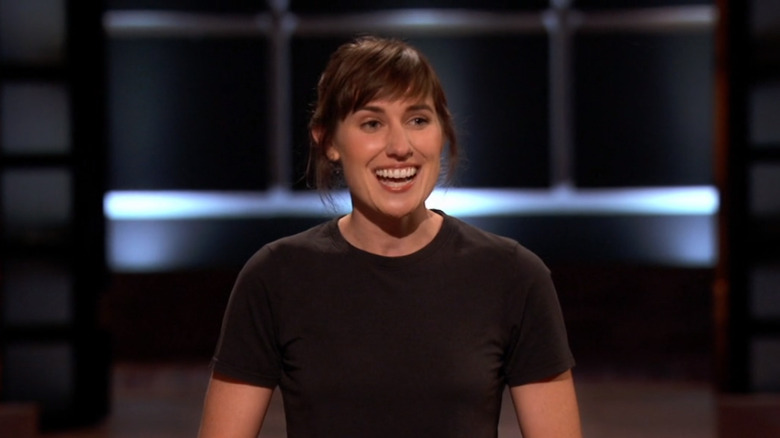 ABC
No doubt that when Kate Field first showed up on "Shark Tank" in 2019 to pitch her kombucha company, the sharks already knew that the fermented, probiotic fizzy drink that does wonders for the human gut was well on its way to becoming a popular part of American beverage culture. What they didn't seem as instantly sold on, however, was the particular angle Field was selling customers regarding their kombucha. Specifically, Field's company, the Kombucha Shop, aimed to provide customers with the material to make their own kombucha at home. This is a process that famously requires a goopy supply of bacteria. Most of them grimaced when she brought out the SCOBY — which is the culture of bacteria and yeast needed to make kombucha.
Still, the sharks watched patiently as she showed them the process that customers of the Kombucha Shop are instructed to take to brew their own at home. Field claimed that in the end, taking all materials into account, her DIY kombucha would cost consumers about 25 cents a bottle, compared to the three to five dollars that most retailers and supermarkets charge. 
The sharks also tasted some samples. Though opinions on the taste were pretty negative, many of the sharks agreed (to varying degrees) that the brew made their stomach feel good, and some saw a definite market that Field would be able to tap into. This meant that there was a very good chance that she was going to get the $350,000 investment she was looking for in return for a 10 percent stake in the company. Far from the most expensive deal ever made on "Shark Tank," but still a pretty big chunk of change. 
The Kombucha Shop needed better marketing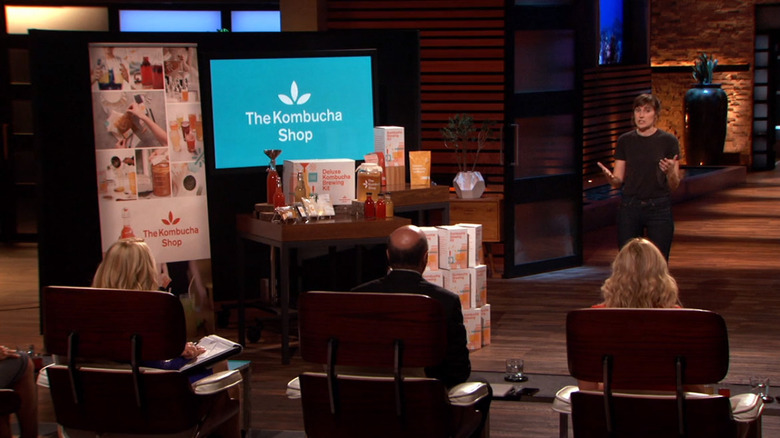 ABC
The two sharks who seemed the most interested in Kate Field's Kombucha Shop were Barbara Corcoran and guest shark Sara Blakely. The two went in together to give Field $200,000 plus a $150,000 line of credit in return for 10 percent equity. Not quite what she was asking for, but pretty close. As it turned out, Field had already built the Kombucha Shop into a thriving, primarily online business. What she had started in 2013 with just $800 of her own money was already moving $1.7 million in sales, and Field herself was able to pay herself $500,000 a year from her business. 
What Field needed, as she told the somewhat stunned sharks, was advice and expertise, particularly in the area of brick-and-mortar retail. Whole Foods, as Field said, had proven a particularly hard nut to crack, as she hadn't managed to get in touch with anyone who could get Kombucha Shop kits onto their shelves. Corcoran and Blakely both believed that was something they could help out with. While Field accepted the sharks' offer, the deal was never finalized after the cameras stopped rolling. That being said, as so often happens after an appearance on "Shark Tank," the publicity boost translated into a big increase in sales for the Kombucha Shop. It would also appear that the deal with Whole Foods finally came through. According to Field's LinkedIn, she sold the Kombucha Shop in 2020 to pursue other ventures, but the company is still going strong without her.