Where To Stream Moonfall Online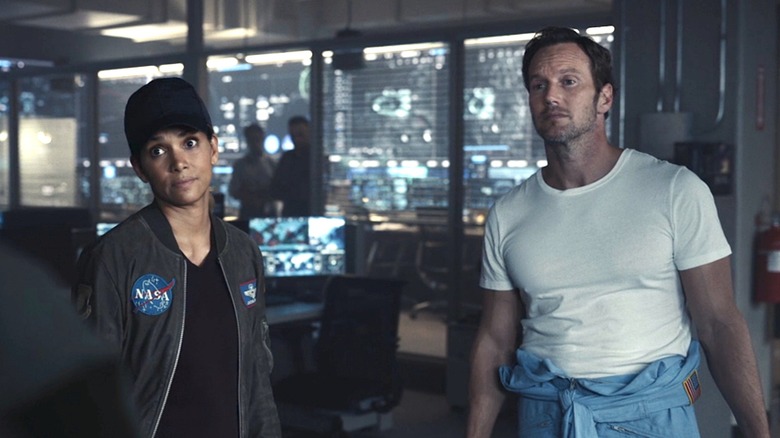 Lionsgate
Between the mid-'90s and early aughts, summertime cinema was regularly bombarded with blockbuster disaster flicks fronting a roguish bunch of humans banding together to save planet Earth from one calamity or another. And if you were around for the good ole days of disaster cinema, you know Roland Emmerich was calling the shots on some of the era's biggest hits, including the likes of "Independence Day" and "The Day After Tomorrow."
The heyday of Emmerich-styled disaster movies has, of course, passed, with superheroes now almost exclusively running the world-saving game. That hasn't stopped the writer, producer, and director from continuing to crank out world-ending epics. His latest was actually released in 2022. Though "Moonfall" didn't quite reach the commercial heights of some of Emmerich's past efforts, the film's 70% audience score on Rotten Tomatoes proves it still satisfied quite a few of the B-movie-loving viewers who sought it out in theaters.
If you're among the many who opted out of seeing Emmerich's latest sci-fi opus in theaters, don't kick yourself too much, 'cause you've still got ample opportunity to check it out in the comfort of your own home. But you'll need to make sure your subscription to HBO Max is up to date if you want to, because, according to Just Watch, that's the only place it's streaming.
You can also buy or rent Moonfall through several VOD platforms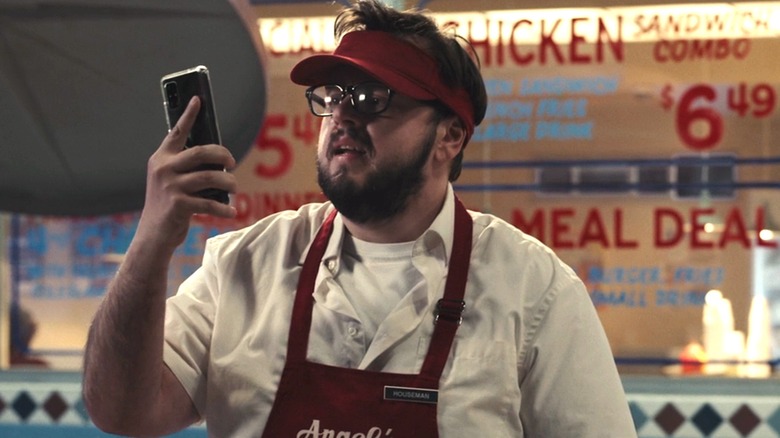 Lionsgate
For those in need of a refresher regarding the plot of "Moonfall," it finds Earth in utter chaos after an unknown entity knocks the Moon off its orbit. That entity, naturally, proves alien in nature, with a pair of former NASA hotshots (played by Halle Berry and Patrick Wilson) and an online conspiracy theorist (John Bradley) jetting into the cosmos to shut it down before Earth is destroyed.
If you've somehow never experienced the sort of schlocky, blissfully mindless entertainment flicks like "Moonfall" provide, you should know Roland Emmerich's latest is a pretty good place to start. And if you're not yet a subscriber to HBO Max, you'll be happy to know there are several other avenues you can pursue in seeing it. You should know, however, those avenues will cost you at least a few bucks, as you'll need to rent "Moonfall" from one of the many video-on-demand platforms available.
Per Just Watch, you can rent the film in 4K via Amazon, Vudu, YouTube, and several other sites for about $3.99, though if you seek "Moonfall" out on iTunes, it'll cost you $5.99. If you're looking to add the film to your digital library on a more permanent basis, you can also buy it off most platforms (iTunes included) for $19.99. And if physical media is your thing, you can scoop a copy of "Moonfall" off Amazon for anywhere from $5.00 (DVD) to $48.99 (4K limited edition SteelBook).