Whatever Happened To Leon In The Fast And The Furious?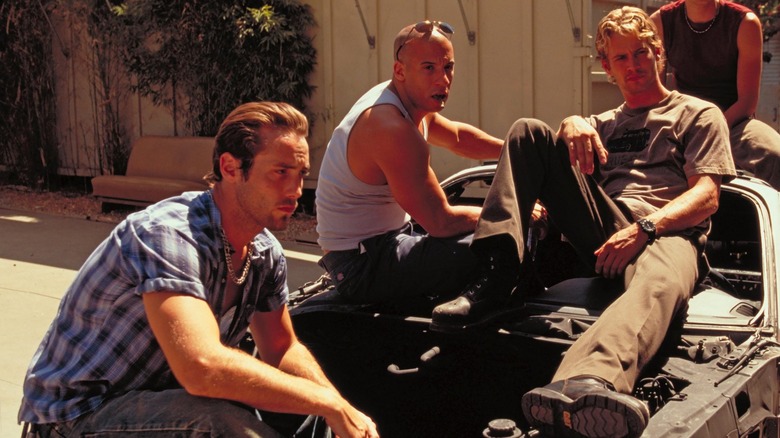 Universal Pictures
Everyone knows that family is at the core of the "Fast & Furious" franchise, but what about the family members that got left behind? While plenty of characters have returned, some disappeared without explanation, like Suki (Devon Aoki) and Leon (Johnny Strong). 
Leon is an interesting case, as he's the only member of the original "The Fast and the Furious" gang not to make a return in any of the sequels. Of course, Dom (Vin Diesel) and Letty (Michelle Rodriguez) are still around, Jesse (Chad Lindberg) dies in the movie, and Vince (Matt Schulze) returns in "Fast Five," but Leon just disappears after the first movie. "I get asked on a weekly basis by fans of my work and fans of 'Fast & Furious,' 'What happened to Leon?'" Strong told Entertainment Weekly in 2017. 
While he's never gotten a definitive answer on what happened to Leon, Strong theorized that his character left the gang as quickly and spontaneously as he joined. During the interview, the actor pointed out that Leon begins to doubt Dom's leadership towards the end of "The Fast and the Furious." "After that, Jesse is killed, Letty and Vince almost die, so I think it's understood that Leon had had enough of that situation," he continued. "The heat had become too risky and he didn't want anything more to do with the gang."
What has Johnny Strong been up to since The Fast and The Furious?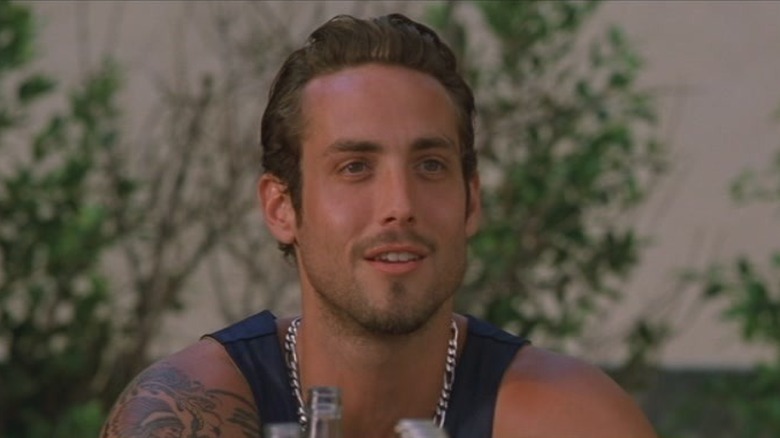 Universal Pictures
It's been quite some time since "The Fast and The Furious" hit theaters, with the franchise going through its ups and downs leading to the 10th movie hitting theaters this weekend. While there have been no signs of Leon in any of the sequels, Johnny Strong has had himself a career since his street racing days.
Following "The Fast and The Furious," Strong continued acting for a few years, with his most notable role coming in "Black Hawk Down." While his acting career flourished in 2001, he diverted his focus to music for the better part of a decade, releasing two solo albums. However, his most famous work comes from his post-grunge band Operator, who have released seven albums to date, with their work featuring in "Black Hawk Down," "The Fast and the Furious," "Get Carter," and "The Glimmer Man."
Recently, Strong has returned to the acting industry, starring in the action horror "Daylight's End" and playing a part in "Cold Brook." Although there's no inclination that "Fast & Furious" fans will see Strong reprise his role of Leon in "Fast X," there is still hope for a family reunion. Franchise star Vin Diesel recently revealed that Universal executives want a trilogy for the series finale, meaning not one, but two more "Fast" movies could be on the way, opening the door for even more of the franchise's forgotten to return.