Fast & Furious: Whatever Happened To Suki From 2 Fast 2 Furious?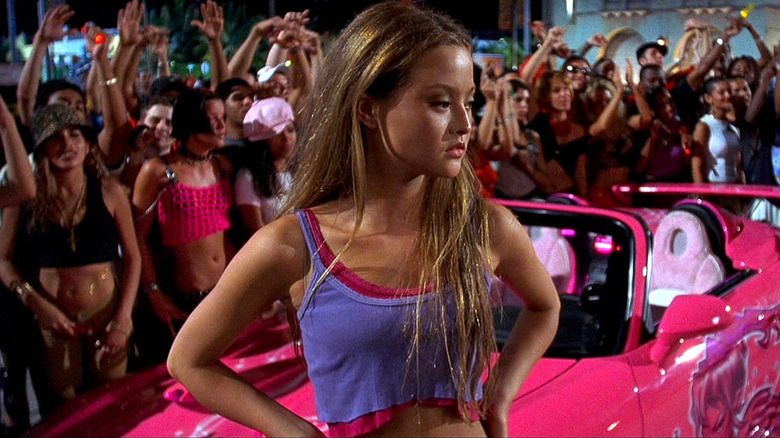 Universal Pictures
Looking back on the "Fast & Furious" franchise, "2 Fast 2 Furious" set the tone for what was coming. The Vin-Diesel-less sequel saw Brian (Paul Walker) taking down an Argentinian drug lord with a racecar, something that the modern "Fast" movies are all too familiar with. It also introduced a few franchise veterans, with Roman (Tyrese Gibson) and Tej (Ludacris) joining the series. Suki (Devon Aoki) also played a significant role in "2 Fast 2 Furious," only to disappear from the franchise without a trace.
Devon Aoki is best known as a model, finding massive success in the industry before hitting adulthood. However, in the early 2000s, Aoki decided to test out the movie industry, appearing in a few films before 2010. Besides "2 Fast 2 Furious," she appeared in movies like "Sin City," "D.E.B.S.," and the infamous "Dead or Alive." However, in 2009, she retired from acting to focus on raising her kids, which probably explains why she's never returned to the "Fast & Furious" franchise. Since then, she's only appeared in two documentaries, with one of them, "I'll Sleep When I'm Dead," focusing on her half-brother DJ Steve Aoki.
In recent years, however, Aoki has returned to the fashion industry, which leads us to ask: could we see her return to "Fast & Furious?" The franchise has brought back old characters time and time again, so it's about time Suki returns.
Is there room for Devon Aoki in the Fast & Furious franchise?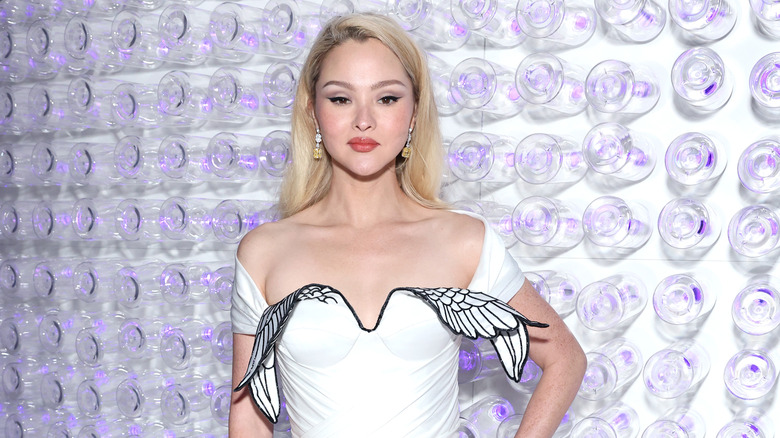 Cindy Ord/mg23/Getty Images
Following "Fast X," there's only one more movie left in the "Fast & Furious" franchise, so time's running out for Devon Aoki's Suki to return in the main series. "Fast X Part 2" will likely celebrate the entire series, so the more characters that come back, the better.
A spin-off is the next best option if fans don't get Suki back in time for the franchise's conclusion. In a 2022 interview, Universal Pictures chairwoman Donna Langley told Business Insider, "I would love to see a female 'Fast.' So would Vin [Diesel]. We have so many great and amazing female characters in our franchise and now there's the new addition of Brie Larson to add to the incredible roster. I would love to see us do a female 'Fast.'"
If that's the case, what better female character to include than Suki? "2 Fast 2 Furious" introduces her as the leader of an all-female street racing crew, and she shows that she has what it takes to race against anybody. If Universal plans to do a female "Fast" movie, Suki should be in it, assuming that Aoki is willing to return to the screen. Pairing her with some of the other women of the franchise, like Letty (Michelle Rodriguez), Ramsey (Nathalie Emmanuel), and even Elena Neves (Elsa Pataky), sounds like a recipe for success.
Devon Aoki has continued to act in music videos
Devon Aoki appears to have retired from regular acting for now, but she has graced a few music videos since she stopped appearing in movies and TV shows on a regular basis. In 2013, she had a cameo in the video for The Killers' single "Just Another Girl," which shows her hanging out in a makeshift theater, watching a black-and-white film on the screen.
Elsewhere, Aoki was one of a number of celebrities who appeared in the video for Fergie's track "M.I.L.F.$." In this one, the model joined Fergie, Kim Kardashian, and other celebrities to portray a group of moms in a bubblegum-esque suburban neighborhood. Aoki shows up in a few scenes, rocking fancy outfits and hanging out with Fergie's star-studded entourage.
As of this writing, the last music video Aoki starred in was for Steve Aoki and BTS' "Waste It On Me" collaboration. The video sees her out on a date with actor Ross Butler, and she also gets to mime some of the song's lyrics into a microphone throughout the video.