What Rotten Tomatoes Reviews Are Saying About Fast X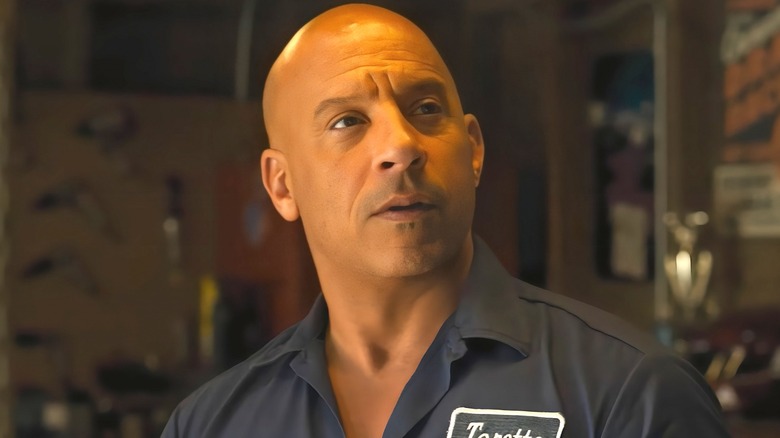 Universal Pictures
"Fast X" is the beginning of the end (supposedly) for the "Fast & Furious" franchise. It's set to be the first installment of a concluding trilogy for the franchise, so there's a lot riding on it to send the series out in style. 
The movie appears to be bringing all of the disparate elements of the "Fast & Furious" series to a close as Dom Toretto (Vin Diesel) goes up against one of his most formidable adversaries to date — Dante Reyes (Jason Momoa). Of course, he has plenty of assistance courtesy of his family, who always have his back. Old and new faces will come together in what's sure to be a treat for fans to see their favorite characters share the screen again. But what do critics have to say about "Fast X?"
Critics and audiences don't always see eye-to-eye on these big tentpole pictures, and that's likely to be the case with "Fast X." While reviews are still trickling in, "Fast X" already has a pretty mixed response, currently standing at a 59% positive rating from 75 critics on Rotten Tomatoes. It appears this will again be one movie people will have to see for themselves to make up their own minds on where they stand.
Some critics have said Fast X is 'stunningly stupid'
Universal Pictures
The "Fast & Furious" franchise was on a serious hot streak for a while there, starting with "Fast Five." Critics and audiences seemed to agree that for that film and the next few subsequent ones, the series found a rhythm between stupid fun and heartfelt sentimentality. However, the tank may have run out of gas at this point. Critics are being far more critical of "Fast X" than other entries in the franchise, and they aren't mincing words on their opinions. 
Roger Moore of Movie Nation is one such critic who thinks the series needs to be left in the rearview mirror, writing, "'Fast X' wraps no storyline up, gives up on NO one (save for Walker) who has ever appeared in this series, and no character receives her or his just deserts. Again, stunningly stupid, and a lot more digital than one would like." Meanwhile, Matt Oakes of Silver Screen Riot feels as though the franchise has lost some of its gravitas due to the loose rules surrounding death: "Death has been tamed in the realm of the Fast and the Furious, a universe where mortality is less of a concrete reality and more of a minor inconvenience."
Even Looper's own Dominic Griffin didn't give the film a flattering review, ultimately rating it 5/10, calling it "A tonal mess that leans too far into comic relief." The "Fast & Furious" series has been over-the-top since "Fast Five." While it primarily worked, it appears the same gimmick is wearing thin on a significant portion of critics, and it raises some serious doubts about the two other movies that are supposed to follow "Fast X."
Other critics still have a blast and claim Jason Momoa is a standout for Fast X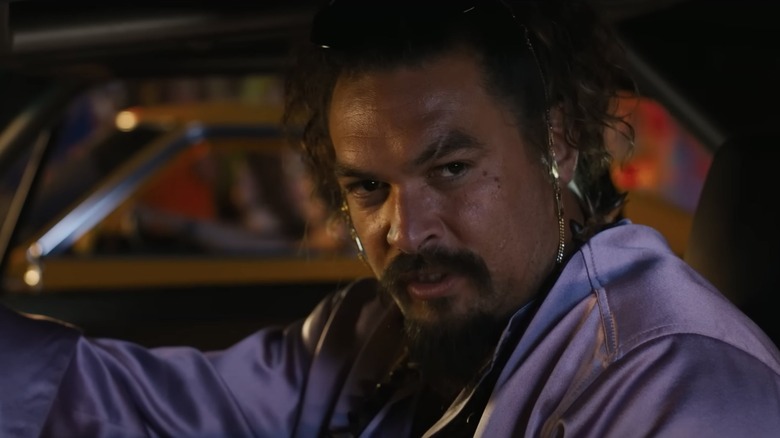 Universal Pictures
Some would argue that people should know what they're getting into with a "Fast & Furious" movie. They're always bombastic and over-the-top, and that's part of the appeal, at least that's the case for outlets like Paul's Trip to the Movies, "Fast X is everything you love about this franchise cranked up to 10." The trailers certainly seem to indicate that, with plenty of ridiculous car chase sequences and explosions to make Michael Bay blush. 
However, "Fast X" does have an ace up its sleeve in the form of Jason Momoa's Dante. Critics are unanimous in their praise for him, saying that he's a series-best villain. Aaron White of Feelin' Film Podcast had this to say, "Absolutely UNHINGED. Momoa is worth the ticket, hamming it up as a maniacal antagonist hellbent on revenge and causing suffering, too, while the series abandons all seriousness, becoming fully self-aware & inviting you to laugh not just with it, but at it." He's clearly having fun in the role, which is the whole point of the series, as Grace Randolph pointed out, "After some subpar and downright bad entries, Jason Momoa & [director] Louis Leterrier bring a jolt of energy to this latest installment. A very expensive Saturday Morning Cartoon for all ages!"
It's all a matter of personal taste. For fans who have stuck with the franchise for the past two decades, "Fast X" sounds like it's upping the ante in a big way. At the very least, it sounds like there's a highly entertaining Jason Momoa performance in there that should help keep things chugging along regardless.