12 Stars Who Started Acting By Chance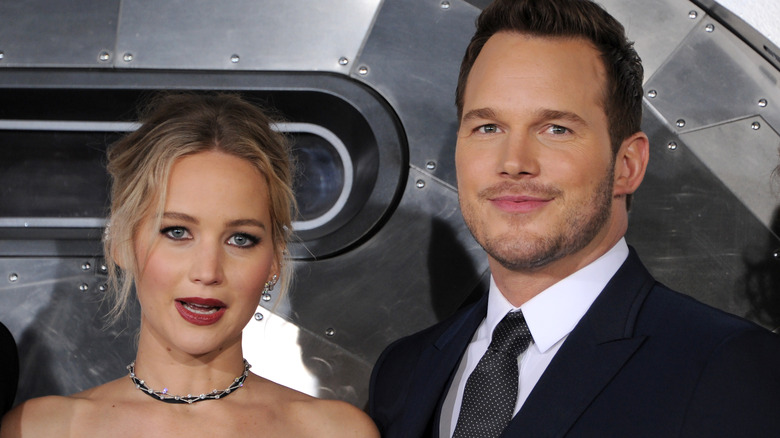 Gregg Deguire/Getty Images
Sometimes one chance encounter can change your entire life. That was the case with stars like Natalie Portman, Johnny Depp, and Ashton Kutcher, who got into acting because they were in the right place at the right time. The traditional route of becoming a famous actor involves acting in community plays, making connections in the industry, hiring an agent, then hopefully landing high-profile roles and making it big. Some aspiring actors also spend significant time, effort, and money on acting classes to hone their craft. Others might be fortunate enough to have parents or family in the business already.
It's a competitive industry, so the harsh reality is that many talented actors never get their big break. Luckily for these stars, they got the chance to let their talent shine, whether they were discovered at a restaurant, bank, or even sitting outside their home. Some of the biggest names in Hollywood got discovered by complete accident.
Jennifer Lawrence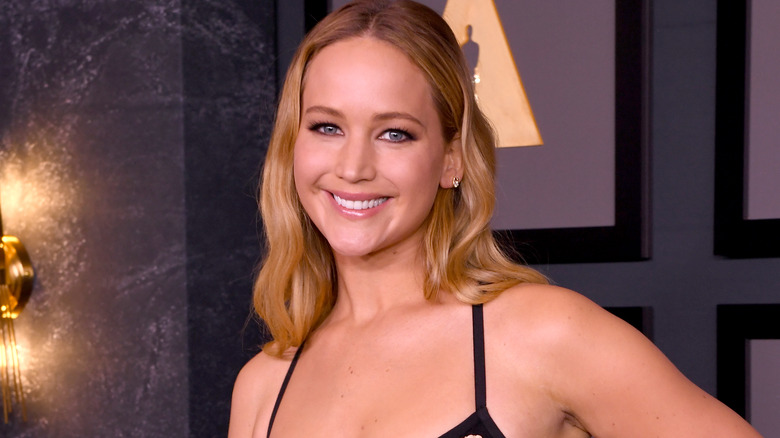 Jon Kopaloff/Getty Images
Jennifer Lawrence is well known for her roles in the "The Hunger Games," "X-Men," and "Silver Linings Playbook." You'd think that such a talented actress must have been dedicated to theater from an early age, but that wasn't the case. She had been in some plays while growing up in Louisville, Kentucky, but acting was never her sole focus; she was very athletic and spent lots of time playing softball and field hockey.
When Lawrence was 14 years old, she visited New York City with her family, where a photographer asked to take her picture. "My mom gave him her number because she didn't know that was potentially dangerous and creepy," Lawrence told ABC News. "And then he called and said modeling agencies wanted to meet with me. And I had made up my mind in the cab ride that I was like, 'Well, I'm only going to sign with a modeling agency if they'll let me act.' Which came out of nowhere ... I was already negotiating."
Lawrence decided to stay in New York for the summer, modeling and acting in various commercials. Not long afterward, she and her family moved to Los Angeles, and she landed roles on TV shows like "Monk," "Cold Case," and "Medium." Her acting career continued gaining momentum, and she won an award for best breakout performance in 2008 for her role in "The Burning Plain." She went on to win an Oscar and earn three other Academy Award nominations.
Natalie Portman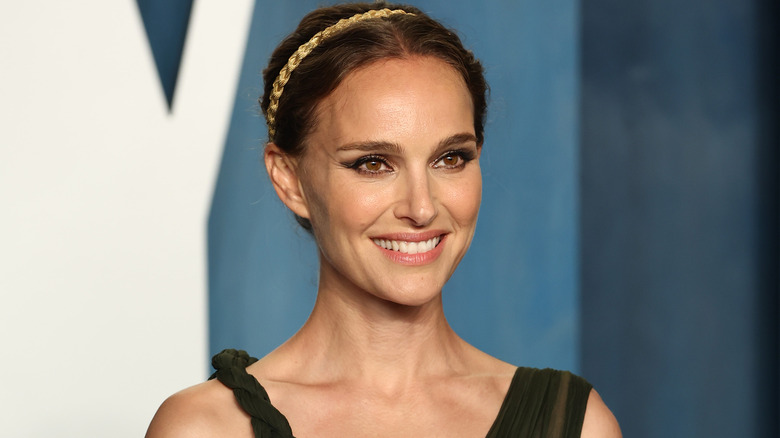 Arturo Holmes/Getty Images
From the "Star Wars" films to "Black Swan" to the "Thor" franchise, Natalie Portman has been in many great movies over the years. Surprisingly, though, Portman has never taken a single acting class. She took singing and dancing classes when she was little, so it seems like she's always been an entertainer at heart, but she didn't start acting until a chance encounter changed her life. "One day after dance class, I was in this pizza parlor and this guy just happened to be there because he lived in the neighborhood," she said in an interview with the Ocala Star-Banner. "He worked at Revlon, and he asked me if I was interested in modeling. ... I kept my cool. I told him I wanted to act." She was 10 or 11 at the time, and soon after, she was introduced to acting agents.
Portman acted in several plays, including theater camp productions and the off-Broadway show "Ruthless!" Shortly afterward, she landed her first movie role, starring as an assassin's apprentice in the 1994 film "Léon: The Professional." Her acting career really took off after that, and she appeared in movies such as "Beautiful Girls" and "Mars Attacks!" before transitioning to adult roles and becoming a superstar. Like Jennifer Lawrence, the actress went on to be nominated for several Oscars, winning one for "Black Swan."
Johnny Depp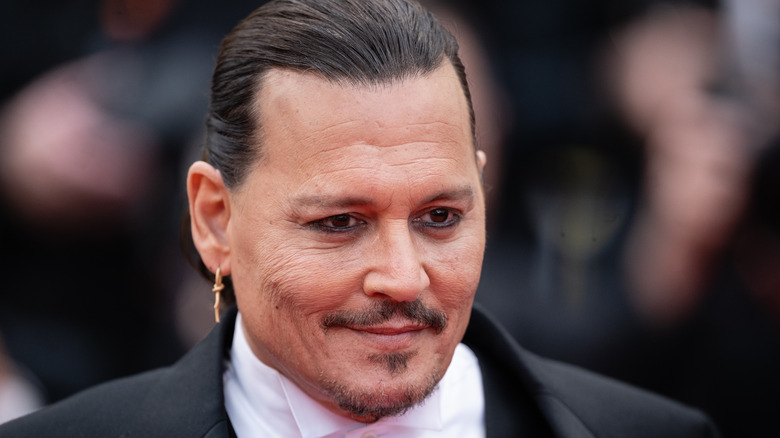 Samir Hussein/Getty Images
Johnny Depp is known around the world for his roles in "Pirates of the Caribbean," "Edward Scissorhands," and the live-action version of "Alice in Wonderland." The embattled star is a very versatile actor, so you might be surprised to learn that his first passion was music, not theater. He started playing guitar when he was 12 years old and eventually joined a band called The Kids.
"I ended up acting by accident," he said while on trial in 2022. "I was a musician, and I'd moved out to Los Angeles with my band when I was 20 years old, and then there were a couple of things that happened where the band split up." He said he was struggling to pay rent when his friend Nicolas Cage gave him some life-changing advice: "Nick Cage said, 'Why don't you meet my agent? Because I think you're an actor."
Willing to do anything to pay his bills, Depp said he accepted the offer and auditioned for the 1984 film "A Nightmare On Elm Street," landing the role of Glen Lantz. He went on to appear in "Cry-Baby," "What's Eating Gilbert Grape," the series "21 Jump Street," and many other projects before his role as Jack Sparrow — oh, we mean Captain Jack Sparrow — launched him to superstardom.
Sarah Michelle Gellar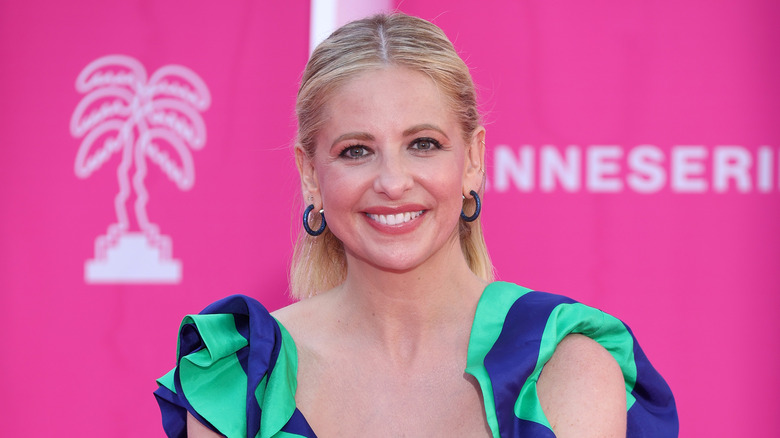 Pascal Le Segretain/Getty Images
"Buffy the Vampire Slayer," "Scooby-Doo," and "Scream 2" are just a handful of the more famous projects Sarah Michelle Gellar has been in over the years. Her successful acting career started when she was only 4 years old. While eating at a restaurant in Manhattan, a talent agent asked her if she wanted to be on TV, and she excitedly gave the agent her mother's phone number.
"About a week later, my mother got this phone call and just turned to me, [saying], 'What did you do?'" Gellar recalled during a 2002 documentary. Her mother initially thought it was a joke, but it wasn't long before Gellar appeared in the movie "An Invasion of Privacy." She also did some modeling, acted in commercials for companies like Burger King and Avon, and performed in two plays: "The Widow Claire" and "Jake's Women." During this time, she also enjoyed ice skating and practicing taekwondo. She landed the role of Buffy when she was 17 years old and quickly became the new "it girl" in Hollywood.
Chris Pratt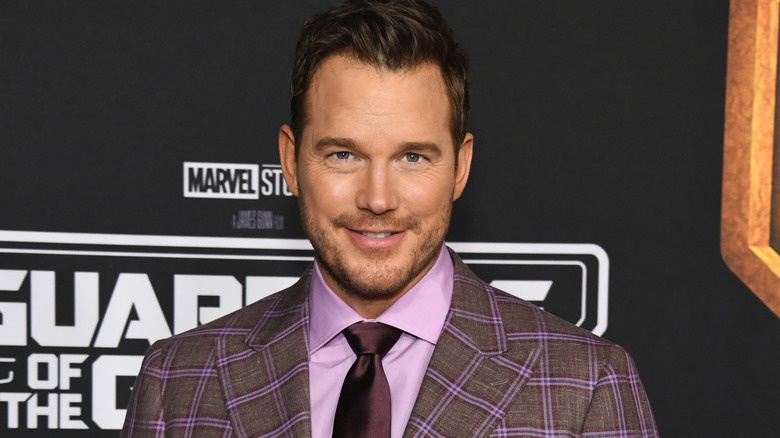 Jon Kopaloff/Getty Images
Chris Pratt has wowed audiences in films such as "Guardians of the Galaxy," "Jurassic World," and "The Lego Movie." Before becoming an A-list actor, Pratt took some acting classes in community college but dropped out without finishing the first semester. He worked odd jobs to make ends meet, mowing lawns, flipping burgers, and earning $40 per dance as an amateur stripper. When he was 19 years old, he moved to Hawaii and started living out of a van while working as a server at Bubba Gump Shrimp Company.
His luck changed when he waited on actress Rae Dawn Chong and used his humor and charm to make the most out of the chance encounter. "I was like, 'You're in the movies, right? I always wanted to be in the movies,"' he told Entertainment Weekly in 2014. "She said, 'You're cute. Do you act?' I was like, f*** it, 'Goddamn right I act! Put me in a movie!'" Chong was working on her directorial debut, "Cursed Part 3," and Pratt ended up moving to Los Angeles after he was cast in the film. Although the movie was never released, it still helped Pratt get into acting, and he went on to appear in the series "Everwood," "The O.C.," and "Parks and Recreation."
Ellen Pompeo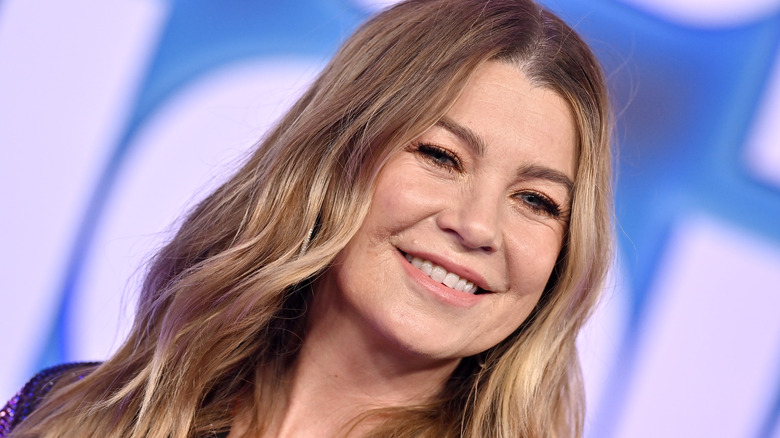 Axelle/bauer-griffin/Getty Images
Although Ellen Pompeo is best known for her role as Dr. Meredith Grey in "Grey's Anatomy," she has also been in many movies, including "Catch Me If You Can" and "Daredevil." Born in Everett, Massachusetts, Pompeo said she was always interested in acting but didn't know how to get into it. "Where I come from, you don't just say, 'Oh, I'm going to become an actor,'" she told People in 2006. "Talk like that and they think you're crazy."
She unexpectedly got her big break when she was 24 years old. She was working as a bartender in New York City when a talent agent noticed her and invited her to audition for a role. She said she was a bit suspicious that the agent was just trying to hit on her, but the opportunity turned out to be very real. She started by acting in commercials for L'Oreal, then made her first TV appearance on "Law & Order."
After she starred in the 2002 film "Moonlight Mile," ABC approached her about being on their new show, "Grey's Anatomy." She said she initially wasn't interested in the opportunity because she felt it would keep her from accepting other roles but was struggling to make ends meet, so she agreed to do it. As we all know, that was a life-changing decision for her. She has been on the show since 2005, won numerous awards, and was the highest-paid actress on television in 2017.
Danny Trejo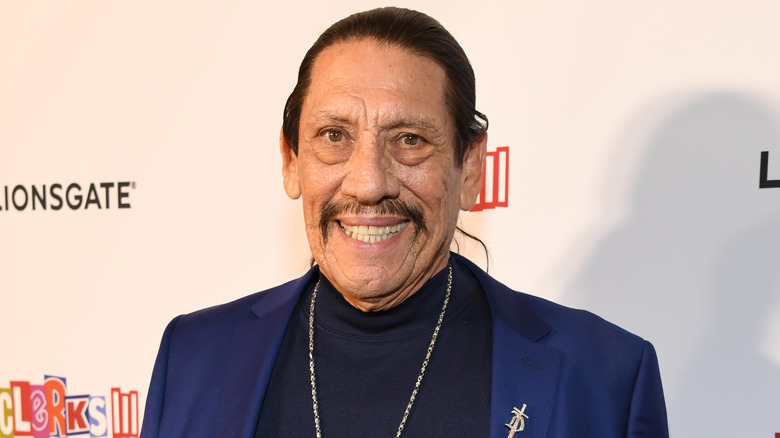 Jon Kopaloff/Getty Images
You may have seen Danny Trejo in "Machete," "From Dusk Till Dawn," and "Spy Kids." His rise to stardom started in the mid-1980s, but he had to overcome a number of obstacles before that happened. While growing up in Los Angeles, he started using marijuana at just 8 years old and took his first hit of heroin when he was 12. He began dealing drugs and committing robberies to support his addiction and was incarcerated soon afterward. He spent over 10 years in and out of prison but eventually got sober and turned his life around.
After being released from prison for the last time, he worked odd jobs and eventually became a drug counselor. In 1984, an actor he was sponsoring was worried he'd relapse while working on "Runaway Train." Trejo joined him on set for support and ended up getting cast in the film.
"This guy says, 'Hey, do you wanna be in this movie?'" Trejo said during a 2023 documentary. "And I say, 'What do I gotta do?' He says, 'Do you wanna be an extra?'" At that point in time, Trejo said, he didn't know what an extra was. Then the man asked him if he could act like a convict, to which Trejo said he replied, "I'm a professional." Of course, that was the first of many roles he would land. He has been in an extensive amount of movies and shows since then, including "Con Air," "Heat," and "Desperado."
If you or anyone you know needs help with addiction issues, help is available. Visit the Substance Abuse and Mental Health Services Administration website or contact SAMHSA's National Helpline at 1-800-662-HELP (4357).
Anya Taylor-Joy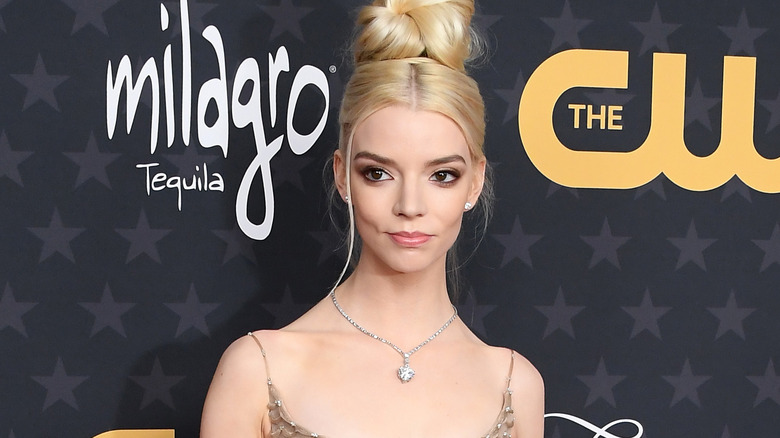 Steve Granitz/Getty Images
Anya Taylor-Joy has certainly made a name for herself in Hollywood, appearing in "Split," "The Menu," and the series "The Queen's Gambit." She said she knew she wanted to become an actress since the age of 5, which led her to act in several plays throughout her childhood. She also spent many years training in ballet, saying she has always been a performer at heart.
Taylor-Joy got her big break by chance at the age of 16. She was wearing high heels and walking her dog in London when a car started following her. "So I speed up, pick up the dog, and then start running. And then this guy sticks his head out the window and goes, 'If you stop, you won't regret it.' And I stopped," she recalled on "The Late Late Show with James Corden" in 2020. Inside the car, she said, was Sarah Doukas, the modeling agent who discovered Kate Moss. "She told me off for stopping and then told me to come into the modeling agency the next day with my parents."
After Taylor-Joy got into modeling, she transitioned into acting, dropping out of school to pursue it full-time. She quickly landed roles in "The Witch," "Morgan," and "Thoroughbreds," along with various TV shows. Her career has taken off in the relatively short amount of time that she's been acting — and she shows no signs of slowing down anytime soon.
Charlize Theron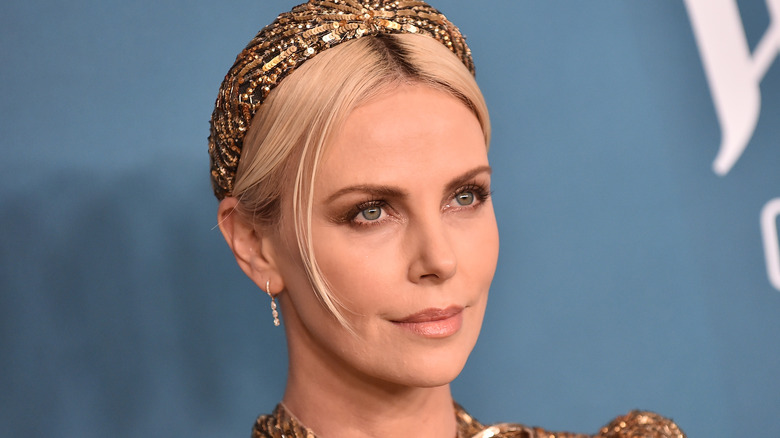 DFree/Shutterstock
Charlize Theron has earned well-deserved praise for her roles in "Mad Max: Fury Road," "Monster," and "Atomic Blonde," but acting wasn't her first career choice. Theron grew up in South Africa and practiced ballet from a young age, then gave modeling a shot and won a competition at the age of 16. She traveled around Europe modeling, then moved to New York a couple of years later, where she continued modeling while also studying ballet. Unfortunately, a few knee injuries stopped her from becoming a professional dancer and she had to explore other career paths.
Money was tight, but luckily, Theron randomly got her big break one day at the bank. "I was trying to cash my last check from a modeling job in New York, but because it was an out-of-state check, the bank wouldn't accept it — and I really needed the money. So I began pleading with this teller to help me," she told Oprah in 2005. A man saw what was going on and helped her cash the check. That man was talent agent John Crosby, who ended up offering to represent her. She would go on to act in "Children of the Corn III: Urban Harvest," "2 Days in the Valley," and "Mighty Joe Young," and she became a bona fide star.
Ashton Kutcher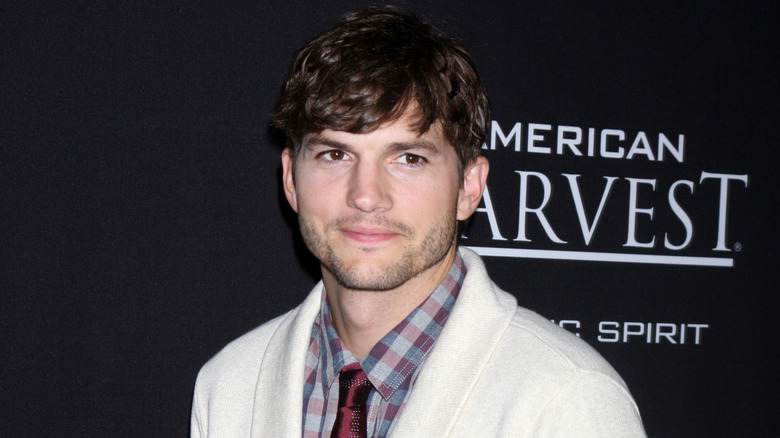 s_bukley/Shutterstock
Ashton Kutcher is a household name, known for starring in movies like "Jobs" and "No Strings Attached" and shows such as "The Ranch" and "Two and a Half Men," as well as for hosting "Punk'd" for eight seasons. He acted in plays during high school but planned on pursuing a very different career path after graduation. His brother suffered from a serious heart condition, which had a big emotional impact on Kutcher, inspiring him to attend the University of Iowa and study biochemical engineering in hopes of finding a cure for his brother's condition.
He did what he could to pay tuition, whether it was working at General Mills or selling his plasma. Then a talent agent discovered him at a bar and convinced him to enter a modeling competition. Kutcher won first place and dropped out of college to pursue modeling, working for prestigious brands like Calvin Klein, then moved to Los Angeles and switched to acting. He made his TV debut as the dim-witted ladies' man Michael Kelso on "That '70s Show," a role that skyrocketed him to popularity. From there, he starred in one film after another, including "Dude, Where's My Car?," "Just Married," and "The Butterfly Effect."
Rosario Dawson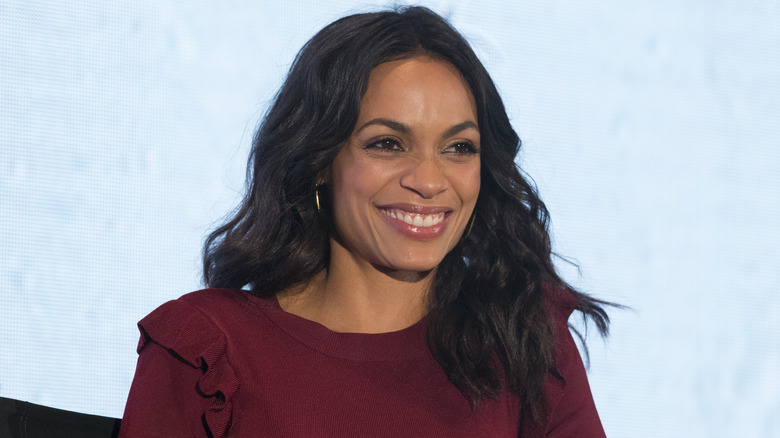 lev radin/Shutterstock
You might know Rosario Dawson from her roles in "The Mandalorian," "Men in Black II," and "Sin City," but you might not know that she got her big break when she was only 15 years old. She was sitting on the front porch of her home in New York City when photographers Harmony Korine and Larry Clark noticed her. Korine also happened to be a screenwriter and thought Dawson would be great in the movie he was working on, "Kids." Dawson was interested in the opportunity and ended up getting cast in the film. Her acting career gained momentum as she appeared in subsequent movies like "He Got Game," "Josie and the Pussycats," and the musical film "Rent."
She came full circle by working on "Rent," since the characters lived in East Village and struggled with money, which mirrored her experiences growing up. The film was released in 2005, the 10-year anniversary of her getting into show business, making it even more special to her. "Thinking that I was discovered on the stoop of that building and that ended up being the experience I'm tapping into for this film — I never expected that would be something I could source for acting," Dawson told Playbill in 2005.
Channing Tatum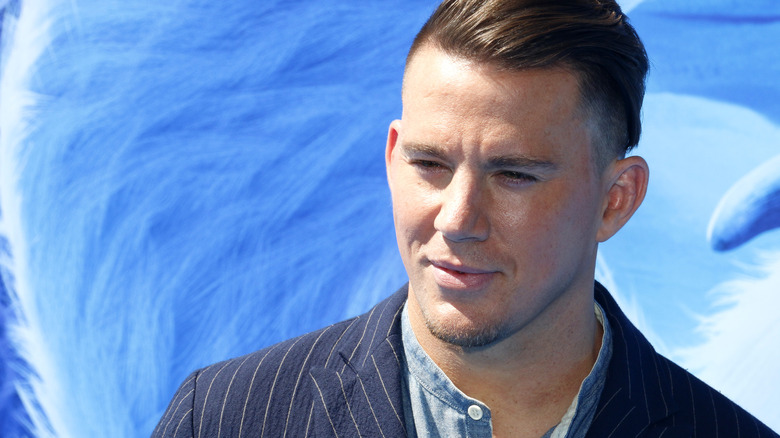 Tinseltown/Shutterstock
Channing Tatum has been in many watch-worthy films, including "21 Jump Street," "Magic Mike," and "Step Up," but he didn't have a straightforward path to acting. He was very athletic in high school, allowing him to attend Glenville State College on a football scholarship, but he dropped out shortly after enrolling. Needing to support himself financially, he began working various odd jobs. "I was a stripper for like eight months when I was 19," he told IndieWire in 2012. "I was kind of dumb and crazy — a lot crazier than I am now."
One day, he was discovered by a modeling scout on the streets of Miami. He decided to give modeling a shot, appearing in ads for Abercrombie & Fitch, American Eagle Outfitters, and more. That led to other opportunities, like dancing in the music video for Ricky Martin's "She Bangs" and acting in commercials for Mountain Dew and Pepsi.
Tatum's first TV role was on "CSI: Miami" when he was 24 years old. From there, he transitioned into acting full-time, gaining attention for his roles in "Coach Carter" and "She's the Man." In 2012, he achieved the impressive feat of acting in three films in a single year that each grossed over $100 million: "The Vow," "21 Jump Street," and "Magic Mike."