Narcos: Netflix Releases First Details About The Season 4 Mexico Reset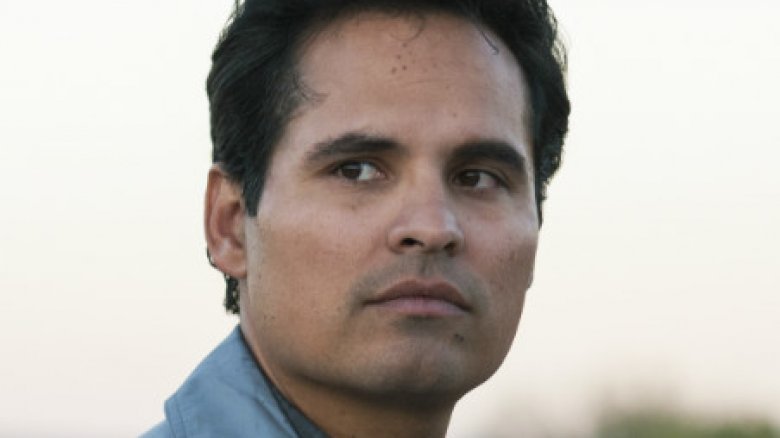 Narcos is starting all over for season four, and we finally have some details on exactly where the story's going.
To start, the show we used to know as Narcos is officially being rebranded as Narcos: Mexico, according to a breakdown from The Hollywood Reporter. 
The rebranding and reset announcement comes nearly seven months after Netflix first revealed that the series would feature a new cast and a Mexico setting in its fourth season. 
Specifically, the series is moving forward with the Ant-Man series' Michael Peña and Rogue One: A Star Wars Story's Diego Luna in the lead roles. 
Also joining the cast of Narcos: Mexico is Alejandro Edda, playing the legendary drug dealer Joaquin "El Chapo" Guzman. Jose Maria Yazpik will return for the fourth season as Amado Carrillo Fuentes, the so-called Lord of the Skies who was first introduced in Narcos' third season.
According to Netflix, the series will turn from its exploration of Pablo Escobar's rise and fall in Colombia and pivot its narrative to the rise of the Guadalajara Cartel in the 1980s. 
Peña will play a DEA agent named Kiki Camarena who moves with his family from California to Mexico for the sake of the cartel assignment, which proves to be more formidable — and dangerous — than he ever anticipated. Luna will play cartel leader Felix Gallardo, the head of the Guadalajara Cartel who takes command of the Mexican drug trade by uniting rival traffickers under his rule.
Showrunner Eric Newman told THR that the plan for Narcos was always to eventually pivot the story from Colombia to Mexico, with the third season wrapping up the existing characters' stories and the Medellin/Cali cartel plotlines. The series made headlines late last year when a locations manager for the series, Carlos Munoz, was shot and killed while scouting locations for the series in Mexico.
While no premiere date has yet been announced for Narcos: Mexico, the series is expected to debut sometime in 2018. Check out the first images of Peña and Luna in their roles down below.