Here's How To Watch The Super Mario Bros. Movie At Home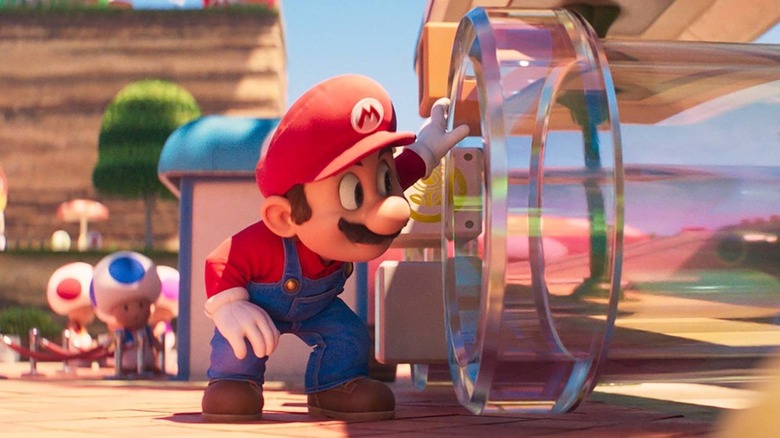 Universal Pictures/Illumination
"The Super Mario Bros. Movie" came out on April 5 in theaters, and it quickly rose to become the highest-grossing film of 2023 so far. It's easy to see why. Despite mixed reviews from critics, the film is based on one of the most popular video game mascots of all time, and it's largely faithful to the games, complete with numerous Easter eggs to delight long-time fans. 
As of this writing, the film has currently grossed $1.22 billion at the box office, becoming the first billion-dollar hit of 2023. Its total theatrical take will only increase in the coming weeks, but now, there are other ways for audiences to check out Mario's adventure if they don't feel like going to the local multiplex. As of May 16, knowing how to watch "Super Mario Bros. Movie" at home is easy as it's available for rental and purchase from Amazon Prime Video and Apple TV. You can rent the film for $25 on either platform or buy it for $30. It may still be a cheaper option for families hoping to check out the animated romp, but viewers will have to wait a bit longer before finding the film as part of any streaming service. 
The Super Mario Bros. Movie should come to Peacock later this summer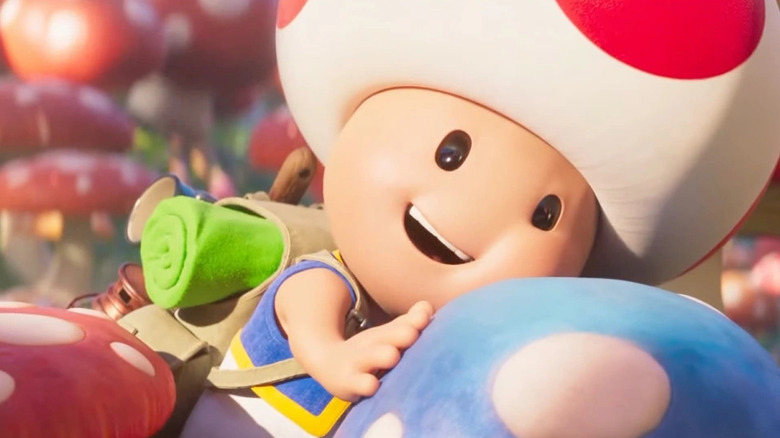 Universal Pictures/Illumination
It's much easier to track down 2023's "The Super Mario Bros. Movie" than "Super Mario Bros." from the 1990s. You'll have to track down a DVD copy of that film if you want to watch it on a consistent basis, but seeing how "The Super Mario Bros. Movie" has been far more embraced by fans, it's safe to say it'll be easy to access for quite some time. 
If you don't feel like shelling out $25 to rent the film, you can always wait until it becomes available as part of a streaming service's package. As a Universal production, the "Mario" movie will make its way to Peacock at an unspecified date. While no official drop date has been announced yet, similar titles like "Puss in Boots: The Last Wish" and "Minions: The Rise of Gru" landed on the streaming service a few months after their theatrical releases. As such, it would be safe to say "The Super Mario Bros. Movie" will probably make its way to Peacock in June or July this year. You'll only need the basic $4.99/month plan to access the title once it's there. 
It's also worth noting that the movie still plays in many theaters if you feel like checking it out on the big screen. If more people do that, it may just become the highest-grossing animated film of all time.