The Meaning Behind Mission: Impossible - Dead Reckoning's Title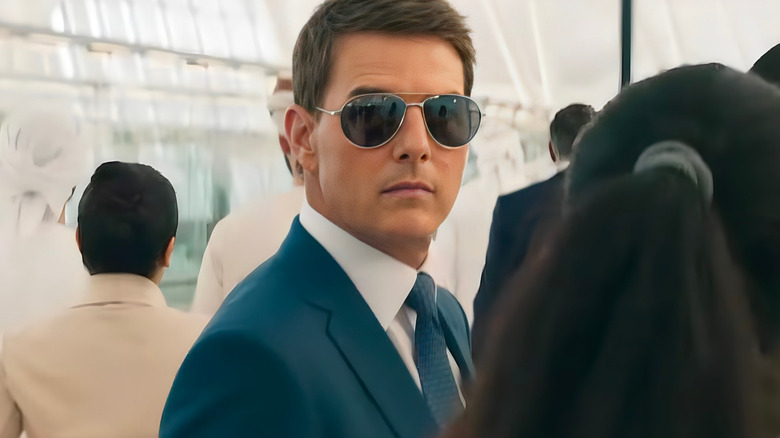 Paramount Pictures
The franchise built on Tom Cruise's fearlessness returns this year in the form of "Mission: Impossible – Dead Reckoning Part One." However, even with the latest trailer that proves Tom Cruise has no limits, audiences hungry to see Ethan Hunt ride off a cliff are in the dark about just what will be happening to our favorite IMF team and the new threat they'll be facing. Thankfully though, director Christopher McQuarrie, who returns yet again to cause chaos with Cruise, has shed some light on something important, at least — the movie's title.
Initially, "Dead Reckoning" wasn't on the table, as it leaned more towards the second chapter of this upcoming mission than the first. Speaking to Light The Fuse, he explained, "The title for the first movie was nearly a title that referred to something like a 'Ghost Protocol' kind of thing," hammering home the threat level that our hero Hunt would be tackling. "A government measure of last resort with catastrophic consequences." However, these circumstances changed as the story developed, and the name on this tin of espionage and epic escapism for fans had to be changed. "By the time we got to the end of 'Part One,' that had distilled down into an entirely different set of circumstances that appear in 'Part Two' and not in 'Part One.' So, the word would no longer have been appropriate for the title of 'Part One.'"
Dead Reckoning led to some readjustments to Part One of the next Mission: Impossible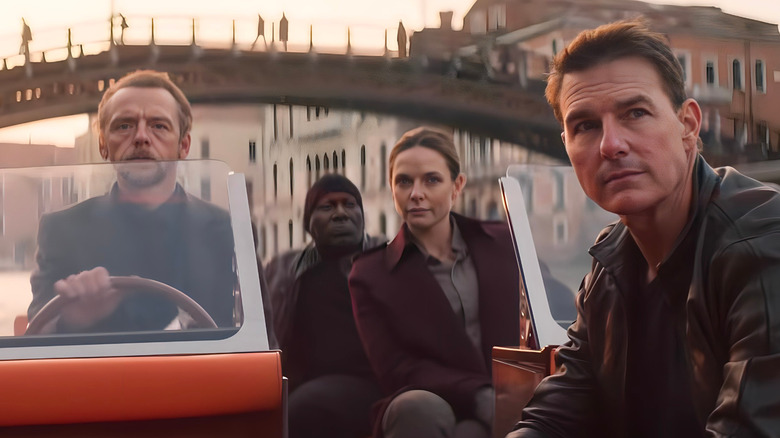 Paramount Pictures
So then, after the title not quite clicking with the first half of nonstop action headed our way, Christopher McQuarrie accepted that sticking that label on it would mean fiddling with plans for the film. "'Dead Reckoning' didn't really apply as well to 'Part One' as well as it did to 'Part Two' until we started to play with the beginning of the movie, and kind of recognize that 'Dead Reckoning,' while it sounded cool, what did it really have to do with the movie?" The answer, it seemed, was blowing in the wind that Ethan Hunt was driving, jumping, or running by at ridiculously high speeds.
Here began, as McQuarrie puts it, "really starting to dig down into the arc of the character journey for Ethan, it took on deeper and deeper meanings as we went." Naturally, though, by helming a film about a top-secret spy squad, he was still keeping quiet about anything else. "You'll see just how thematic and how it represents. How it's conceptually represented in every character's journey in this film, we're in." You can choose to accept if the latest subheading is worthy of the mission when "Mission: Impossible – Dead Reckoning Part One" hits theatres on July 12.