Ted Lasso S3E10 Finally Explains The Importance Of The Show's Strangest Episode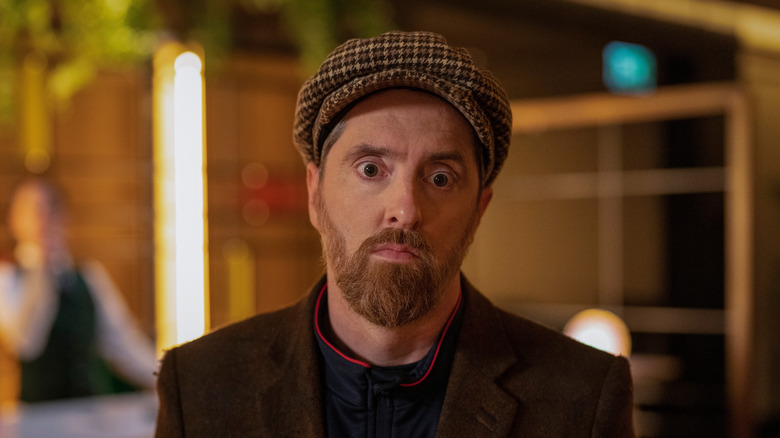 Apple TV+
Contains spoilers for "Ted Lasso" Season 3 Episode 10, "International Break"
"Ted Lasso" is usually comfort viewing at its finest, with even the most tragic and challenging storylines hashed out without any lasting damage to the characters involved. However, there's one particular Season 2 episode that breaks the show's usual mold and embraces psychedelia instead. "Beard After Hours," the largely isolated episode that takes Coach Beard (Brendan Hunt) on a wild odyssey to London's nightlife and underbelly, barely features any other central characters, and is so fundamentally different from the series' normal fare that it even features a dramatically altered version of the opening sequence.     
"Ted Lasso" fans enjoy the mystery behind Ted and Beard's backstory, and apart from "Beard After Hours," the monosyllabic assistant coach has indeed been largely content to stay on the sidelines, occasionally chiming in with either a word of deep wisdom or a textbook example of truly unhinged behavior. Nevertheless, the show hasn't forgotten about its Beard-centric episode, despite robbing the viewers of his Piggy Stardust adventures in "Ted Lasso" Season 3 Episode 6. In fact, Episode 10 just brought back Renee (Malcolm Rennie), a key character from "Beard After Hours," and uses his unique skills in a way that strengthens the strange Season 2 episode's ties to the rest of the show.
Renee's secret entrance to Nelson Road becomes an important plot element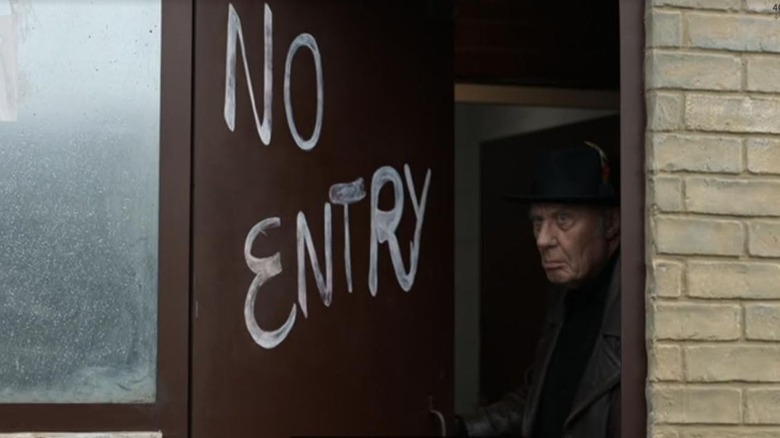 Apple TV+
The biggest link between "Beard After Hours" and the larger "Ted Lasso" universe is the trio of fans who often haunt the Richmond characters at the Crown & Anchor pub. Baz (Adam Colborne), Paul (Kevin "KG" Barry), and Jeremy (Bronson Webb) accompany Coach Beard for much of the episode, and as a token of his appreciation, Beard sends them to the enigmatic Renee — who turns out to be one of AFC Richmond's employees and grants them access to the pitch. 
Renee hasn't been seen since and it was easy to think of him as a throwaway character who simply acted as a means for the fans to have their epic "We Are the Champions" moment ... until "International Break" unexpectedly returns the character in the fold, that is. Thanks to his little-known access tunnel — or sewer, as Rupert (Anthony Head) and Rebecca (Hannah Waddingham) call it — both Rupert and Nate (Nick Mohammed) can enter the premises unseen, which progresses the plot in important ways. If Rupert would have tried to arrange a meeting with Rebecca through the usual channels, she'd likely turned him down ... and, as a result, she wouldn't have received her cathartic boss moment in the Super League meeting. Likewise, Nate isn't what you'd call a welcome presence at Nelson Road at the moment, and the secret apology he makes to Will (Charlie Hiscock) might just be a crucial step in his road to redemption. 
Who does Renee grant secret access to Nelson Road next, and where do his allegiances lie since it appears he has zero problems allowing antagonizing forces to the premises? That remains to be seen, but for now, his presence has made "Beard After Hours" a far more crucial part of the series than it arguably was before "Ted Lasso" Season 3 Episode 10.