Ted Lasso Season 3 Robs Viewers Of The Best Part Of Episode 6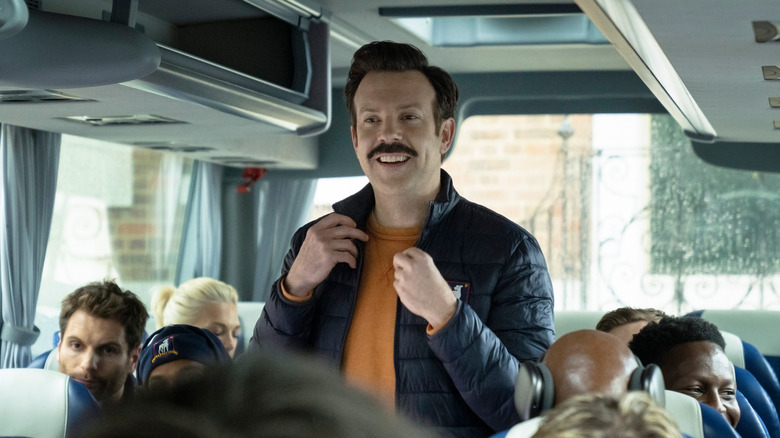 Apple TV+
Contains spoilers for "Ted Lasso" Season 3 Episode 6, "Sunflowers"
"Ted Lasso" Season 3 Episode 6 finds AFC Richmond in a tough spot, as the team has traveled to Amsterdam, Netherlands to have a friendly match against Ajax. After once again getting soundly defeated and reminded how important Zava (Maximilian Osinski) was to their goal-scoring prowess, everyone is on edge. Fortunately, Ted (Jason Sudeikis) has a plan to make everyone unwind and lifts the team's curfew for the night. 
As everyone heads in their own directions — or, in the case of the majority of the team, spends the night arguing in the hotel lobby bar and ends up having a huge pillow fight — the viewers are treated to a cornucopia of important scenes that recharge the characters' mental batteries and may just change the team's fortunes. 
Many of these scenes are incredibly poignant and will clearly be highly important later down the line, such as Ted's accidental reinvention of the "Total football" soccer strategy, Colin Hughes' (Billy Harris) heart-to-heart with Trent Crimm (James Lance), and Roy Kent's (Brett Goldstein) bicycling-themed windmill chase with Jamie Tartt (Phil Dunster). However, one particular character's night is largely absent from the episode, which is unfortunate because it's extremely clear that it was the most fascinating one of them all: Coach Beard's (Brendan Hunt) costumed adventures in Amsterdam's nightlife.  
Coach Beard's unseen adventures are clearly more fun than much of what the episode actually shows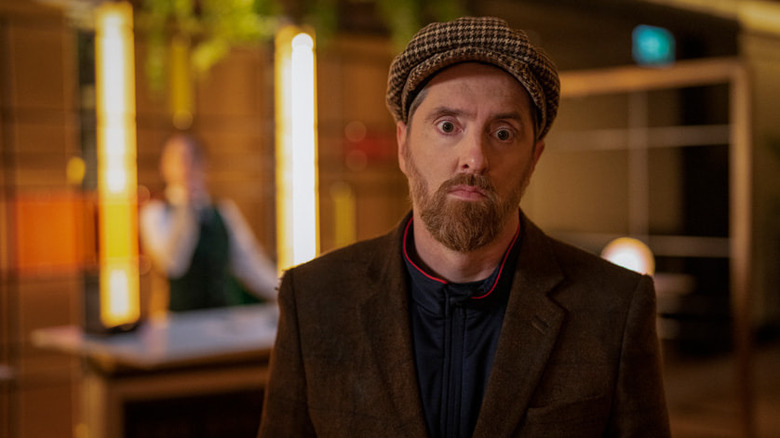 Apple TV+
Coach Beard heads into the night after ingesting the supposedly spiked tea and turns up the next morning in a mysterious van, wearing a full "Piggy Stardust" getup. It's clear that he's had a more lighthearted version of the epic bender depicted in the Season 2 episode "Beard After Hours" — only, this one happens completely offscreen. 
It's not entirely difficult to understand why the episode chooses to only hint at Beard's misadventures this time around. After all, he's already had a full episode dedicated to his off-hours antics, and "Sunflowers" has an awful lot of plot to tackle, even for a "Ted Lasso" episode. However, almost all of the plotlines we actually do see in the episode are either comparatively serious (Ted's journey of tactics discovery), slow-paced (the jazz club), or even deliberately flirting with uncomfortableness (the houseboat, Trent and Colin) — only the team's loud non-stop bickering and Roy and Jamie's banter keep a lighter tone, and even they address much deeper mental issues. 
All of the scenes we actually see in the episode are clearly necessary, and everything that happens here will almost certainly come into play big time once AFC Richmond returns to England. However, there's simply so many poignant scenes in the episode that it's easy to start yearning for the occasional glimpse of Coach Beard partying the night away like there's no tomorrow. After all, he's now officially the only person in the show who knows how to do so.