Josh Brolin Wasn't Confident That Sicario Would Be A Hit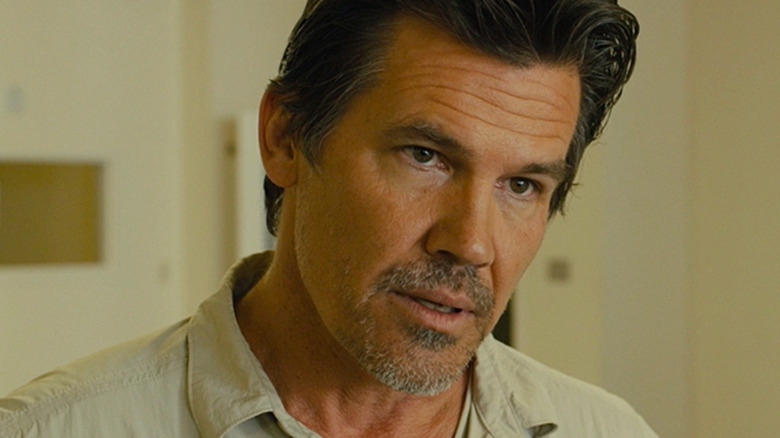 Lionsgate
Strange as it may seem, there was a time when the name Denis Villeneuve wouldn't nudge the dial of interest as much as it does now. However, during his early effort following "Prisoners" and "Enemy," it was on a highway with Josh Brolin, Emily Blunt, and Benicio Del Toro that Villeneuve caused a stir. The director (who would eventually go on to helm "Dune") collaborated with Taylor Sheridan and gave us "Sicario," which would become a firm favorite hit from the director's work — though Brolin didn't initially see it that way.
Speaking to IndieWire, one-third of the main trifecta of talent in the film admitted that "Sicario" ended up in a place he didn't expect, given what had gone on behind the camera. "I was pleasantly surprised," Brolin revealed regarding the 2015 film. "I wasn't too confident about that movie when we finished it because there was ... some rewriting, some restructuring, a lot of talk, and some improvising. There was a lot of talk in trailers, probably more than most movies I've done." 
Even with the shared sliver of doubt that many involved in the production felt, Brolin learned when the final product arrived that in the end, Villeneuve was a director to be trusted.
Brolin loved being proven wrong about Sicario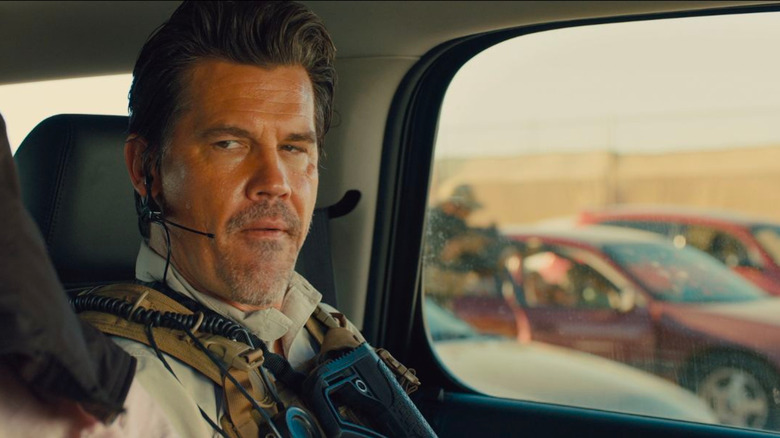 Lionsgate
Following his first collaboration with the director before taking on the role of Gurney Halleck in "Dune," Josh Brolin realized when "Sicario" was finally let loose just what kind of project he was a part of. "It turned into a movie that I didn't see, and that's the difference between a great director and a director who's just okay," Brolin theorized. "[Denis Villeneuve] knew. He acted like he didn't, but he knew tonally exactly what he needed the whole time. And he got exactly what he wanted. And so when I saw it, I was like, 'wow,' and I love being wrong."
As it turns out, the effort to even get Brolin on the set almost ended in failure too, as before "Sicario," he was planning to take a break from Hollywood until the Oscar-winning cinematographer Roger Deakins set him straight. "Roger Deakins very thoughtfully was like, 'get your ass down here and stop being an idiot' and I rightly did, and I'm so grateful to him for that." Now, Brolin backs his two-time director, even going as far as to voice his frustration over Villeneuve's Oscar snub for his sci-fi epic. That's quite the turnaround for a director Brolin was unsure about but who's now one of the most important storytellers in Hollywood.