Inventing Anna: Whatever Happened To The Real Anna Sorokin?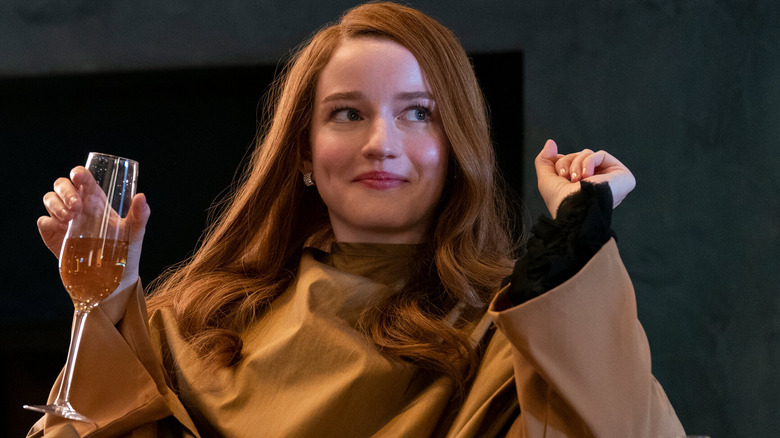 Netflix
True crime stories seem to have become a staple in the entertainment world, from podcasts and books to TV series based on real-life criminals. One recent show, released on Netflix in 2022, is "Inventing Anna," which depicts the life and crimes of con-artist Anna Sorokin (Julia Garner); although, "Inventing Anna" is not 100% accurate. Real-life Sorokin was consulted and paid for the series and spoke to the writers and producers, but she did not like the way she was depicted, believing the series didn't tell the whole story.
Russian-born Sorokin, who used the pseudonym Delvey, moved to New York City in 2013. There, she spent four years creating fake financial documents to inherit a multimillion-euro trust fund. She also used fraudulent checks to trick banks, friends, and realtors to give her a total of $275,000. She was arrested in 2018 and released February 2021; however, she was reasserted for over staying her visa. Sorokin is now under house-arrest as she faces deportation proceedings.  
According to Today, Sorokin is determined to move past her crimes and channel her energy into legal activities and art. She also claims she is "very cautious with everything [she's] putting [her] name on" and has other ideas for her future. 
Anna Sorokin's Future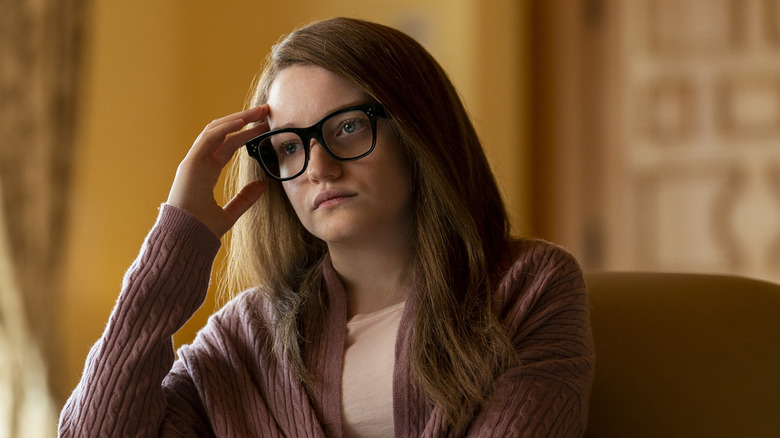 Netflix
In 2021, three years after her arrest, Sorokin was paroled but soon in ICE custody for overstaying her visa. She claims it was unintentional and something she couldn't control. After being issued a deportation order from the Justice Department and being released from federal jail last year, she now dons an ankle bracelet in New York City. Despite her troubles, she has plans for herself.
"I'd love to be given an opportunity for people not to just dismiss me as like a quote-unquote scammer and just see what I'm going to do next," she said. Unfortunately, she stated that reality shows don't seem to be in her future. That doesn't mean she's moving out of the public eye. 
Instead, she wants to join the art world, and one of her first steps is a pop-up art show called "Free Anna Delvey." The exhibit features pieces by artists who are inspired by Sorokin's story. There are also five drawings by Sorokin made while she was in jail, depicting her life before and during her incarceration. 
These are reproduced by Alfred Martinez, an ex-convict who was imprisoned for selling forged Jean-Michel Basquiat paintings. Chris Martine handles Sorokin's art sales while she is in custody and tells Forbes that Sorokin's reason behind the exhibit is to give viewers a glimpse into her side of the story.