The Menu: How A Succession Episode Led To The Creation Of The Film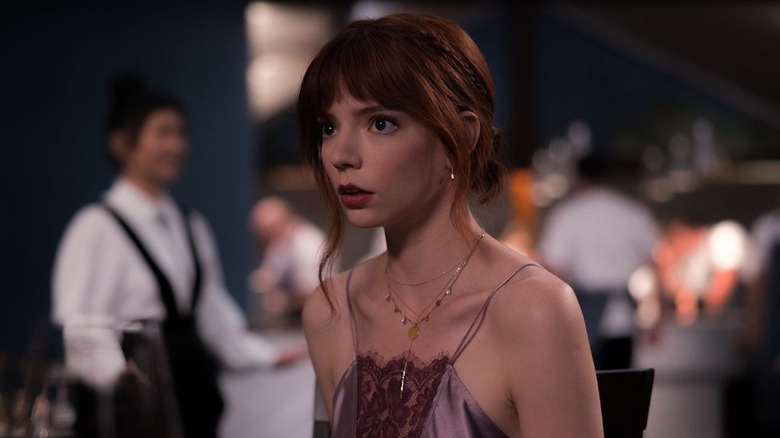 Searchlight Pictures
If you love prestige television, you probably love Mark Mylod's work — even if you don't know his name. The veteran director cut his teeth on HBO's "Entourage" as a co-producer and director before moving on to shows like "Once Upon a Time" and "The Affair," eventually heading back to HBO for several "Game of Thrones" episodes during the fifth, sixth, and seventh seasons. Recently, Mylod has devoted his time to "Succession," the runaway hit HBO hit that's racked up universal critical acclaim and Emmys throughout its four-season run.
So how did Mylod end up directing the 2022 dark satire "The Menu," and how is it related to "Succession?" Speaking to Above the Line, Mylod said that he was enjoying his time working on television episodes when the opportunity basically fell into his lap. "I found myself in the second season of Succession, thrown together with a new writer on the show, Will Tracy, who, of course, is the co-writer of 'The Menu,' and we did an episode called 'Tern Haven' together, which was very well received," Mylod said. "I loved collaborating with him, and he became a good friend. The episode was 90 percent a big dinner party, so unwittingly, it became a dress rehearsal for our work together on 'The Menu.'" Tracy, as he tells it, was inspired by his real-life experience at a haute cuisine restaurant, and luckily, he met his future collaborator on the set of "Succession."
Succession helped Mark Mylod return to filmmaking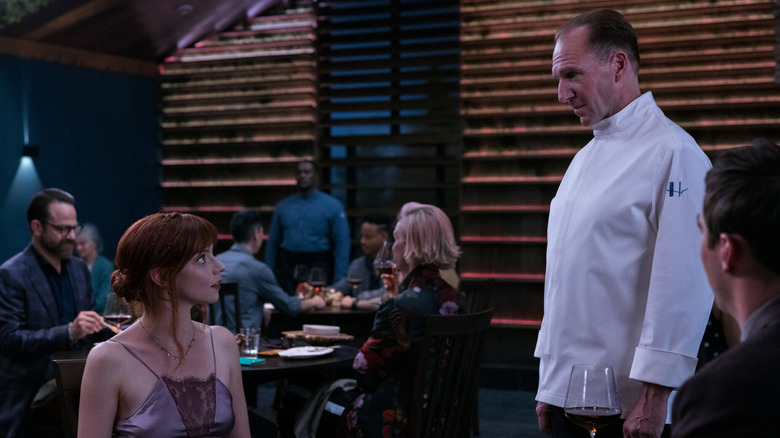 Searchlight Pictures
"A few months after that, he sent me the script, just asking me to take a look at it," Mylod continued. "I loved it. It was such a fantastic ride, and such a brilliantly specific tone with a lovely mixture of that psychological horror thriller genre element with that lovely dark comedy, and some satirical elements. I'd never read anything like it, and I thought, 'I'd love to make that film.' I didn't realize he was actually asking me if I would like to make that film. Before I knew it, I was talking with the producers and then with Searchlight, and we were off to the races."
Ultimately, Mylod directed the film, working with Tracy and his co-writer Seth Reiss as well as the star-studded cast that includes Ralph Fiennes, Nicholas Hoult, Anya Taylor-Joy, Hong Chau, John Leguizamo, and Judith Light. Released in the fall of 2022, "The Menu" racked up solid reviews from critics, earning an 88% rating on Rotten Tomatoes with the critical consensus reading, "While its social commentary relies on basic ingredients, 'The Menu' serves up black comedy with plenty of flavor." Set in an exclusive, top-tier restaurant located on a remote island, the film depicts the final dinner service of Hawthorn, a ridiculously expensive dining experience pioneered by Chef Julian Slowik (Fiennes). On a date with Tyler (Hoult), Margot (Taylor-Joy) isn't particularly impressed... and then, everything goes horribly wrong.
How are Tern Haven and The Menu related?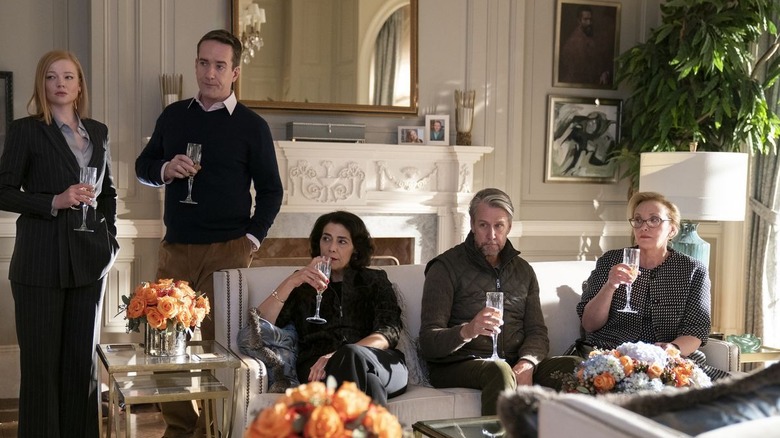 HBO
The turn of "The Menu" is that Slowik has invited all of the guests there as specific targets, resentful of his status as a celebrity chef as well as people who only eat at his acclaimed restaurant for bragging rights rather than out of pure love of fine cuisine. Margot — whose real name is Erin and who works as an escort — wasn't supposed to be there, so Slowik ultimately allows her to leave the premises as the rest of the guests are made into human s'mores, giving a new meaning to "eat the rich."
So how does that tie into "Tern Haven?" The fifth episode of Season 2 of "Succession" finds the ultra-wealthy Roy family visiting a rival media family, the Pierces, at the latter's enormous estate on Long Island. The majority of the episode, wherein Logan Roy (Brian Cox) tries to convince Nan Pierce (Cherry Jones) to sell her company to Waystar Royco, takes place at a tense dinner party populated by families who don't much like each other, and the entire affair is just flat-out stressful to watch.
Both of these stories put the über-rich on display in a pretty unflattering light, attempting to prove that they're shallow and often cruel people who will stop at nothing to get their way. Clearly, Mylod had some experience with these types of tales... and as a result, he was the perfect fit for "The Menu."