Who Played Darrin On Bewitched?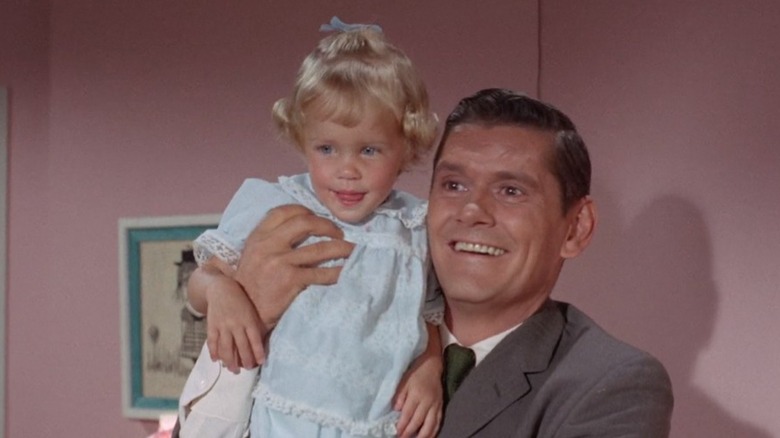 ABC
"Bewitched" was one of the most popular series on television when it began in 1964, but over its eight seasons, the show made several changes in the cast. Alice Pearce, who played the nosy neighbor Gladys Kravitz for the first two seasons, passed away from ovarian cancer and was replaced by Sandra Gould. Irene Vernon, who played Louise Tate, was also replaced by Kasey Rogers after the first two seasons. 
No actor's absence was felt more than that of Dick York, who played Darrin Stephens for the first five seasons of "Bewitched" before the role was recast with Dick Sargent. While some fans and cast members weren't happy with the replacement, Sargent had been approached for the role before York was cast. Elizabeth Montgomery was the undisputed star of "Bewitched," but the chemistry between her and York helped propel the show to the top of the ratings during its first five seasons. 
York's acting career began two decades before "Bewitched," but even when a degenerative back injury forced him to quit "Bewitched," he still kept a foot in the entertainment world, even when it meant working from home. Sargent, for his part, never stopped working after the show ended and added 56 more films and series to his resume before he died.
After Bewitched, it took 20 years before he played another role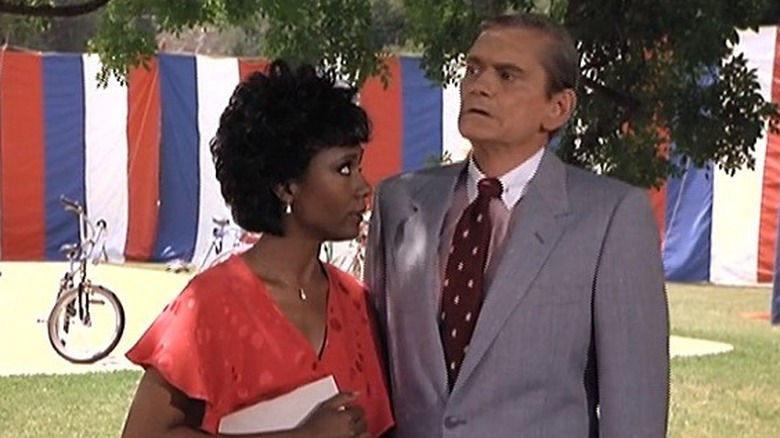 Fox
After starting his career on radio shows and working with directors Elia Kazan and Sydney Lumet in theater, Dick York landed his first television role in 1952's "Mr. District Attorney." However, his first credited film appearance was as Ted 'Wreck' Loomis in "My Sister Eileen." 
York mostly appeared on television, but he took the part of Corporal Bohun in 1957's "Operation Mad Ball." While the film reunited York with Jack Lemmon, it was more notable for being comedian Ernie Kovacs' first film. Two years later, during the filming of "They Came to Cordura," an accident caused the right side muscles of his back to tear. His spine healed incorrectly, and from that point on, his back problems continued to get worse.
In 1960, he played Bertram T. Cates in "Inherit the Wind" with Spencer Tracy and Gene Kelly. Two years later, he co-starred with Kelly in the series "Going My Way." Twenty years after leaving "Bewitched," York appeared in the series "Simon & Simon" and "Fantasy Island," and the TV movie "High School, USA," while also running the non-profit he started from home, Acting for Life. Despite his hardships, his optimistic nature never vanished. 
"I just want to be remembered laughing, that I had fun," he said in one of his last interviews. "That the world was kind to me. That I never met anybody I hated or who hated me."
Dick Sargent had a busy career after Bewitched ended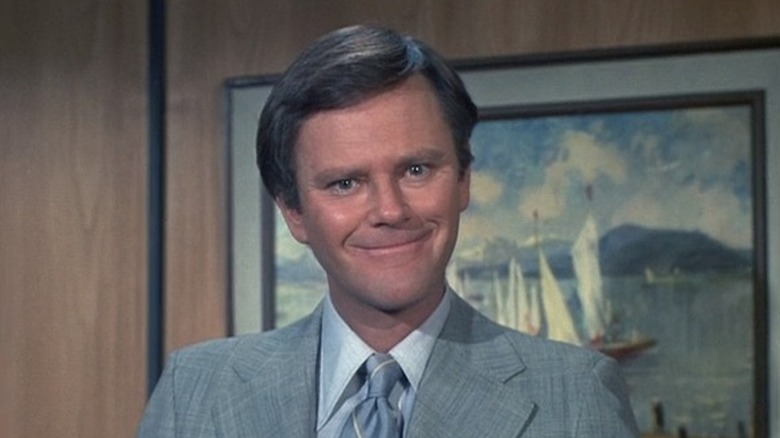 ABC
Replacing a fan-favorite actor is never an easy feat, and despite being the original choice for the role of Darrin Stephens, Dick Sargent is often referred to as the second Darrin. Agnes Moorehead, who played Endora, was unhappy with the change and made her feelings known on set. 
"About the third or fourth show I was in, she [Moorehead] said to people in front of me, 'They should never meddle with success,'" Sargent said in an interview with Chicago Outlines (via Harpies Bizarre). "Meaning Dick York should never have been replaced, which I thought was a very cruel and unthinking thing to say in front of me. But that was her." 
After "Bewitched" ended, Sargent continued to have a robust career in television. In the '70s, he took roles in "Rich Man, Poor Man," "The Six Million Dollar Man," "Three's Company," and "Charlie's Angels." In the '80s, he played characters in "The Dukes of Hazzard," "Family Ties," "Taxi," and "Diff'rent Strokes" before getting a starring role as Richard Preston in "Down to Earth." 
On top of his work in the '90s, with roles in "Columbo" and "The Commish," Sargant publicly came out as gay on 1992's National Coming Out Day at 61 years old. After coming out, he appeared in a full-page ad for The Lesbian and Gay Public Awareness Project. "It's to show people that we're just people and that we're everywhere in their lives whether they know it or not, so learn to accept us," he said.