FUBAR Felt Almost Like A Documentary To Arnold Schwarzenegger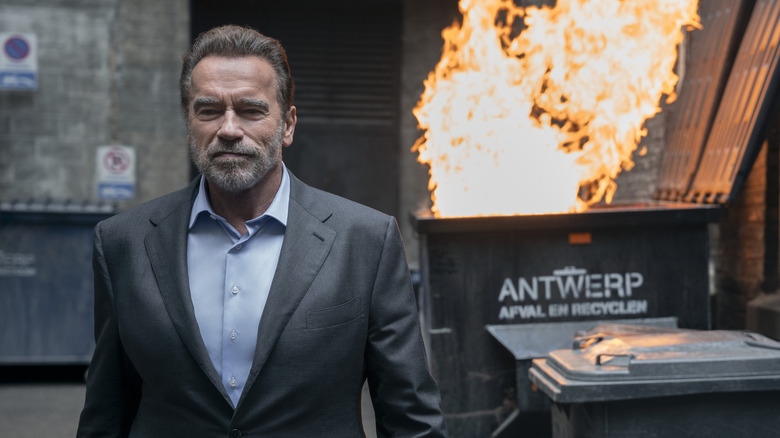 Christos Kalohoridis/Netflix
Legendary actor Arnold Schwarzenegger is back in a role akin to his secret agent character in "True Lies" with "FUBAR." Debuting on Netflix Thursday, May 25, 2023, Schwarzenegger stars as CIA operative Luke Brunner, who is pulled out of retirement for one last mission.
Luke would just as soon stay out of the game and instead patch things up with his wife, Tally (Fabiana Udenio), following their divorce 15 years earlier. However, once he dives in, Luke is shocked to learn that he must to carry through with his mission — as the CIA agent that needs rescuing happens to be his daughter.
Schwarzenegger in real life, of course, experienced a very public divorce from his wife, journalist Maria Shriver. Among his misgivings, Schwarzenegger admitted to "60 Minutes" (via CNN) that he cheated on Shriver. As such, the actor told The Hollywood Reporter, parts of "FUBAR" feel real to him when it comes to examining the effects Luke's career had on his wife and family.
"We were laughing about [the similarities] — it feels like it's a documentary. The difference is, in the show, he doesn't consider it cheating because [seducing CIA assets] was part of his profession," Schwarzenegger said. "His wife moved on because he never was home, and now he has this dilemma with the daughter because she has the same job and it's going to screw up her relationship, too."
However, Schwarzenegger admitted his troubled marriage to Shriver "was my f***up. It was my failure. Also, in the show, he's deep down still in love with his wife."
Schwarzenegger is happy for the smooth transition after he and Shriver divorced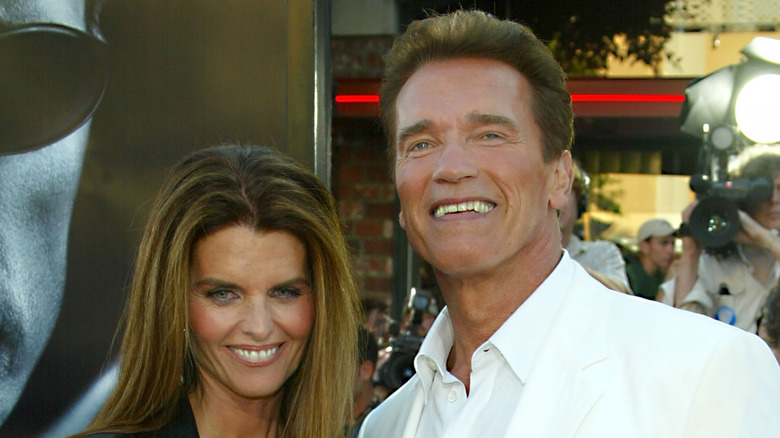 DFree/Shutterstock
Despite the tumult along the way, Arnold Schwarzenegger and Maria Shriver were married for 35 years before their divorce was finalized on December 28, 2021. Schwarzenegger told The Hollywood Reporter that, "[The Divorce] was very, very difficult in the beginning. Eventually, you move on."
These days, the actor noted that he has a new relationship to focus on — with physical therapist Heather Milligan. Schwarzenegger said, "I'm really proud of her, and I love her."
Still, Schwarzenegger brought up that in some ways he also loves Shriver. "She and I are really good friends and very close, and we are very proud of the way we raised our kids. Even though we had this drama, we did Easter together, Mother's Day together, the Christmases together, all birthdays — everything together," Schwarzenegger told The Hollywood Reporter. "If there's Oscars for how to handle divorce, Maria and I should get it for having the least amount of impact on the kids."
After "FUBAR," Schwarzenegger is planning to get in front of the camera again, but he pointed out that it won't be for "Triplets." The long-gestating sequel to his and Danny DeVito's 1988 comedy "Twins" added Eddie Murphy to the family but "Triplets" was put on hold by filmmaker Jason Reitman after his father, "Twins" director Ivan Reitman, passed away in 2022. Despite the setback, Schwarzenegger added a silver lining in the fact that he's developing another movie with DeVito.