Who Played Nacho's Girlfriend Amber In Better Call Saul?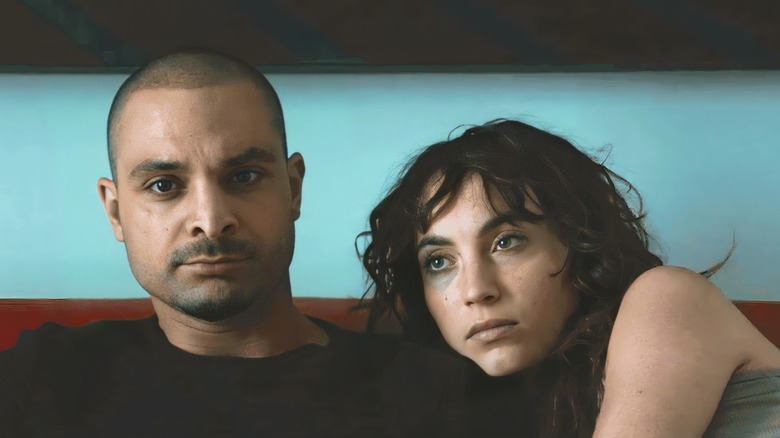 AMC
When watching "Better Call Saul," while he was mostly shown associating with other criminals, fans probably noticed that the prolific series' main player, Nacho Varga (Michael Mando), had a few women hanging around with bad habits throughout his run on the show. And some curious viewers may be wondering which actress played the brunette named Amber in the "Breaking Bad" prequel.
The character of Amber made her debut in "Better Call Saul" during Season 4 alongside Nacho's other female companion Nikki (Erin Wilhelmi) and later popped up in a few episodes of Season 5 with Jo (Poppy Liu). At one point, when his father, Manuel Varga (Juan Carlos Cantu), makes a surprise visit, Nacho introduces Amber as his girlfriend. She was last seen in Season 6 when Nacho went into hiding before his demise. In her final scene, Mike Ehrmantraut (Jonathan Banks) gives her and Jo money while insisting the pair get their act together and, most importantly, never return. Katerina Tannenbaum is credited with appearances as Amber in five episodes total, but the actress has had plenty of other small screen experience besides her efforts on the Emmy-nominated crime drama.
Tannenbaum hasn't been in the industry that long, but she's already achieved a solid array of credits. After starting with a few short films, her body of work has expanded with notable titles on the small screen, such as "The Bold Type," "Sweetbitter," "Betty," "Gossip Girl," and "And Just Like That...." She also has the films "Entangled" and "40-Love" taking up space in her ever-expanding resume. But playing Amber on "Better Call Saul" isn't the only time she has played a persona with substance abuse issues in a series with a big star.
Katerina Tannenbaum also played a substance abuser in Netflix's AJ and the Queen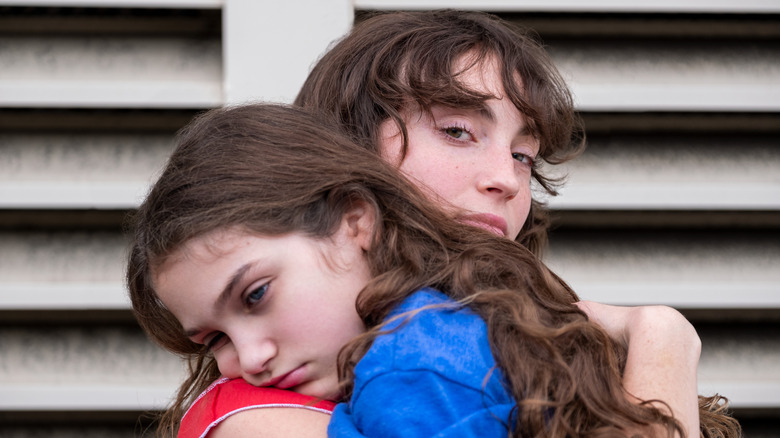 Beth Dubber/Netflix
One of Katerina Tannenbaum's biggest credits is Brianna Douglas in "AJ and the Queen." The Netflix series stars RuPaul Charles as Ruby Red, an ambitious drag queen who, after getting conned out of a lot of money, goes on the road to raise funds to open a nightclub. But a ten-year-old named AJ Douglas (Izzy G) unknowingly hitches a ride, and together they embark on a heartfelt journey.
In the show, Tannenbaum played AJ's mom, Brianna, who had substance abuse issues, and the actress took a fascinating approach to cultivating the character. "When I've watched other brilliant and not-so-successful performers playing roles that are suffering addiction, I have seen people play into it and have that be the ultimate definer of who that person is, and then I've seen people play against it. And in my experience I feel like the more affecting performance has been playing against it," the actress said during an interview from Build series. "If you just watch someone high, per say, on screen I feel like you lose the humanity so I wanted to find a balance."
The first season earned an impressive audience score on Rotten Tomatoes, but despite Tannenbaum and the rest of the cast's best efforts, the series, unfortunately, ended up being one of the many Netflix originals canceled in 2020. Despite the setback, if she keeps landing high-profile shows such as "AJ and the Queen" and appearances on award-winning series like "Better Call Saul," there is no telling what the actress could achieve moving forward.
If you or anyone you know needs help with addiction issues, help is available. Visit the Substance Abuse and Mental Health Services Administration website or contact SAMHSA's National Helpline at 1-800-662-HELP (4357).