It Ends With Us' First Set Photos Give Little Hope For The Movie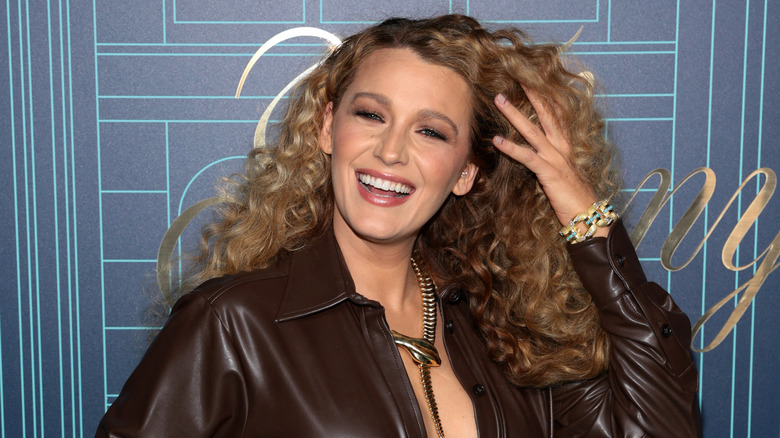 Dimitrios Kambouris/Getty Images
Throughout her writing career, Colleen Hoover has conquered both TikTok (or more specifically, BookTok) and the New York Times Bestseller list — but the adaptation of her wildly popular book "It Ends With Us" is already facing backlash from fans.
Directed by and starring Justin Baldoni ("Jane the Virgin") as Ryle Kincaid, the brooding and ultimately dangerous male lead, the movie adapted from Hoover's mega-hit "It Ends With Us" just started filming, with Blake Lively joining Baldoni as the story's protagonist, Lily Blossom Bloom (who, naturally, is a florist). After meeting Ryle and hitting it off right away, Lily ends up romantically involved with the young, handsome surgeon and his family, especially his sister Allysa (Jenny Slate), until Ryle shows Lily who he really is.
Fans are definitely not thrilled with their first look at Lively and Baldoni as Lily and Ryle. Over on Twitter, there were plenty of reactions that largely skewed negative, like @floatinoutside, who wrote, "the it ends with us wardrobe team needs to be fired IMMEDIATELY." @aglimpseofhoney had some pretty harsh words: "I think everyone who's seen Blake Lively as Lily on the set of It Ends With Us can all agree that they should abort that movie while they still can
what the hell is this???"
Fans are really unhappy with the first set photos from It Ends With Us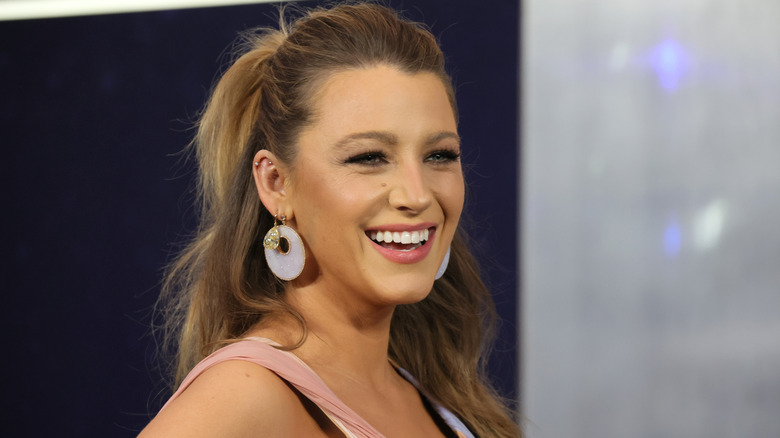 Dia Dipasupil/Getty Images
It seems like fans couldn't quite believe what they were seeing in these first looks at "It Ends With Us." As @longstydiashort put it, "Don't get me wrong, I love Blake so much but this is the polar opposite of what you imagine 23 year old Lily Bloom to look like." @Allyson_marie97 echoed that sentiment, saying, "What is going on with the 'It ends with us' movie the cast was wrong from jump... now we got Blake out here looking like a homeless gremlin? What is colleen doing? Did none of production read the book?"
@_briannalu, like other fans, was incredibly direct about how Lively in particular looks: "How do you make Blake Lively, known Hot Person, look FRUMPY. Like I know NOTHING about It Ends With Us but I saw these pics and thought her character was a quirky single mom who's not supposed to be cute. LIKE WHAT IS THAT OUTFIT AND PARTY CITY WIG." 
Not only were the fans unhappy about Lively's overall look as Lily, but they did largely hone in on another problem — Baldoni and Lively's respective ages. Neither of them are exactly old, but Lively is 35 and Baldoni is 39, making them significantly older than their counterparts in Hoover's novel. It makes sense that the studio would want big names for this adaptation, but perhaps finding unknowns who are the right age might have been a better call.
What is This Ends With Us about?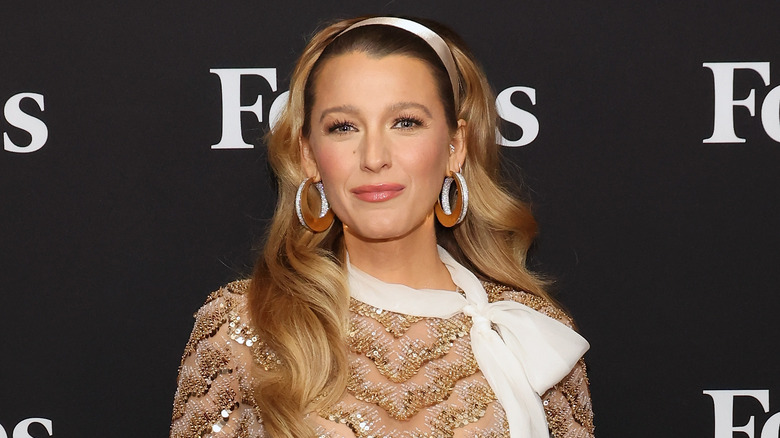 Taylor Hill/Getty Images
In any case, fans will have to live with Lively and Baldoni as the book's central couple, since filming is already underway. So what else can fans expect from the adaptation of "It Ends With Us?"
After Lily and Ryle meet and he sweeps her off her feet, their relationship progresses insanely quickly — despite a staggering moment where, after Ryle injures his hand the night before a big surgery and Lily laughs, he hits her. Lily accepts his apology, but it keeps happening, even after she gives birth to a daughter and forms a close bond with Ryle's sister Allysa. In the midst of all of this, Lily reconnects with her childhood love Atlas (played in the film by Brandon Sklenar), who tries desperately to protect her as Ryle's violence ramps up. In the end, Lily puts an end to the cycle of abuse and leaves Ryle, able to tell her daughter that "it ends with us."
This Ends With Us has endured plenty of controversy since its release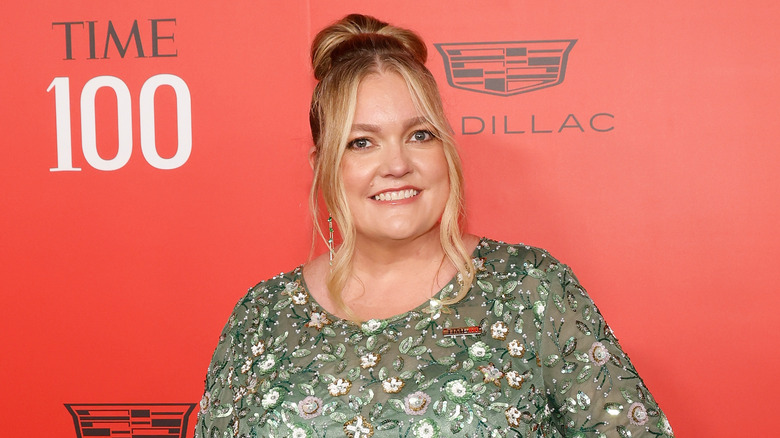 Taylor Hill/Getty Images
The controversy of Baldoni and Lively's ages and appearances in the first on-set photos is one thing, but "It Ends With Us" sparked plenty of controversy long before the movie adaptation even existed. Despite the fact that Hoover is extremely open about the fact that this story, which is focused on domestic violence, has some root in reality in regards to her own home life, readers have been critical about how Lily and Ryle's relationship is portrayed. Specifically, it's been viewed as problematic that Ryle is painted as such a desirable boyfriend and husband regardless of his horrible, abusive behavior — even though Lily doesn't end up with him, they still share custody of their daughter, which doesn't seem ideal.
Hoover also stirred up controversy with a planned "It Ends With Us" coloring book, which ultimately didn't happen after outcry — for obvious reasons, a coloring book based on a book that depicts domestic abuse is not a good idea. The movie, however, is moving forward... despite how fans feel about their first look.
If you or someone you know is dealing with domestic abuse, you can call the National Domestic Violence Hotline at 1−800−799−7233. You can also find more information, resources, and support at their website.