The Weeknd Says Reports Of On-Set Problems On The Idol Are 'Ridiculous'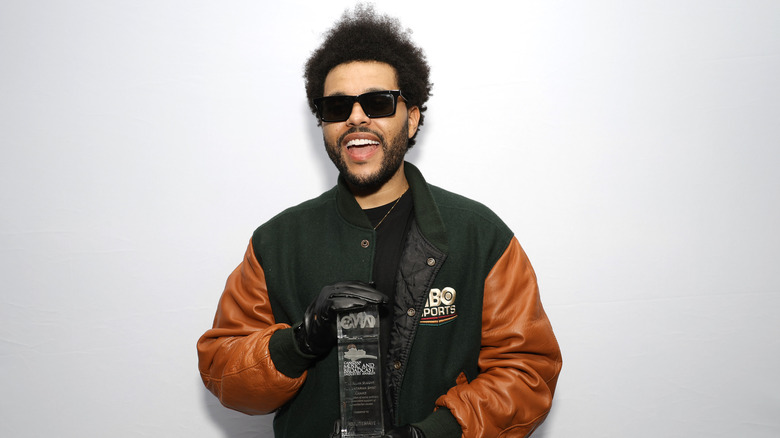 Frazer Harrison/Getty Images
You might know Abel Tesfaye, otherwise known as The Weeknd, from his incredibly successful music career — and now he's turning to the small screen. This movie came with some controversy, but according to Tesfaye, the rumors surrounding his buzzy new project "The Idol" are "ridiculous."
Tesfaye plays the lead role in "The Idol" — created by "Euphoria" showrunner Sam Levinson — alongside Lily-Rose Depp, with Depp's young pop ingenue Joceyln inexplicably drawn to a self-professed "self-help guru" and probable cult leader known as Tedros (Tesfaye). As the series approaches its premiere on HBO and its streamer Max, Tesfaye is speaking out about reports that the environment on set is just as dramatic as the show itself.
In a profile by Vanity Fair, Tesfaye seriously played down the allegations made in a Rolling Stone article. "I thought the article was ridiculous," Tesfaye said. "I wanted to give a ridiculous response to it." He certainly did... by releasing a clip from the upcoming series where he criticizes the publication.
The star also addressed rumors of difficulties with Amy Seimetz, a director who abruptly left production before filming wrapped. "I actually really loved working with Amy, and I'm sure she's reading all this being like, 'Why am I being thrown into this?'" Tesfaye said, saying that the problem centered around schedules and not creative differences.
What came out in that Rolling Stone expose?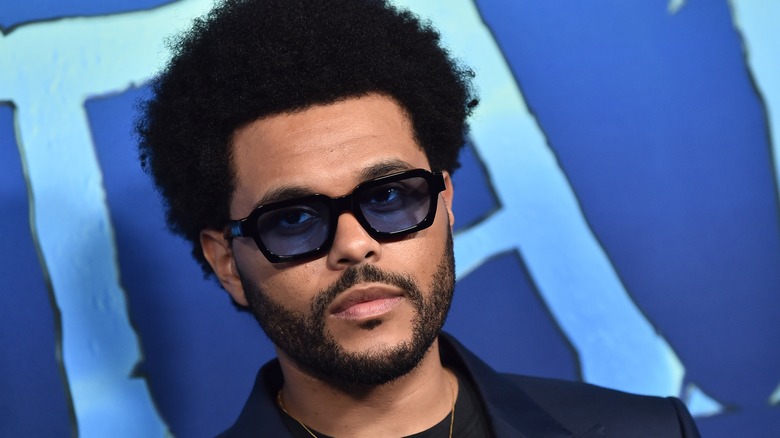 DFree/Shutterstock
So what are the accusations leveled against "The Idol," Tesfaye, and Levinson? The Rolling Stone piece claims that Seimetz's exit had nothing to do with scheduling and more to do with the concern that the project's perspective would skew too "female." At this point, Levinson stepped in to direct the series in Seimetz' absence and allegedly got rid of basically anything the previous director had touched, costing the network millions of dollars and causing enormous delays. According to people who were present during production, the show — which was meant to be an unflinching look at the way young women are objectified in Hollywood — actually objectified women in the process.
"What I signed up for was a dark satire of fame and the fame model in the 21st century," someone from production told Rolling Stone. "The things that we subject our talent and stars to, the forces that put people in the spotlight and how that can be manipulated in the post-Trump world." However, they add, "It went from satire to the thing it was satirizing."
Depp, for her part, spoke to both Vanity Fair and Rolling Stone about the matter, essentially saying to both that she had a good experience working with both Tesfaye and Levinson — but thanks to these allegations, there's definitely a dark cloud over the fledgling series.
Sam Levinson is an incredibly divisive figure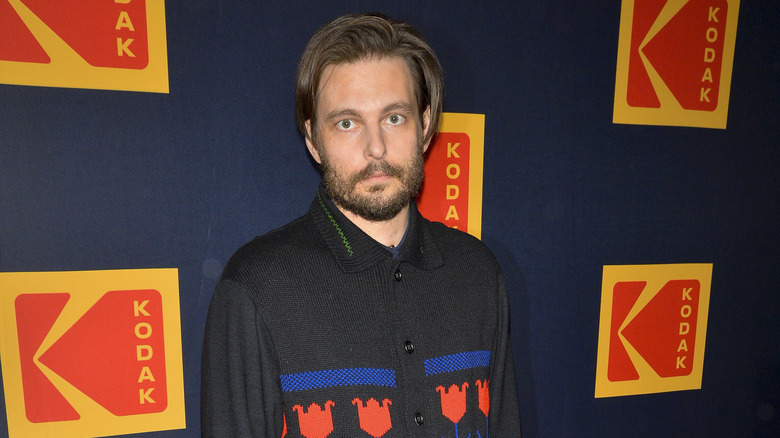 Jerod Harris/Getty Images
It certainly does seem that, wherever Sam Levinson goes, controversy follows closely. The showrunner's first series for HBO, "Euphoria," became a runaway hit thanks to its daring depictions of teenage culture and an outstanding central performance from Zendaya — who has won two Emmys for her role as teenage addict Rue Bennett, a character based on Levinson himself — but he's also been the subject of some unsettling accusations.
After the showrunner wrote the series' second season more or less by himself, reports emerged from certain cast members that they didn't love how Levinson handled some situations. Sydney Sweeney, who plays the hyper-sexualized Cassie Howard, revealed that Levinson wanted her to perform more topless scenes than she would have liked (although they did resolve the situations), a sentiment eventually echoed by guest star Minka Kelly. Actor Barbie Ferreira ended up leaving the series amidst rumors that she and Levinson clashed over the direction of her character. Ultimately, The Daily Beast released a searing report that elaborated on Ferreira's issues with Levinson as well as saying that filming stretched on for interminable periods of time, leading to "gruelingly long workdays that could stretch anywhere from 15 to 17 hours."
"The Idol" premieres on June 4, 2023 on HBO if you want to make up your mind for yourself about Levinson's latest project. †z