Why The Mother's Omari Hardwick Calls It Three Movies In One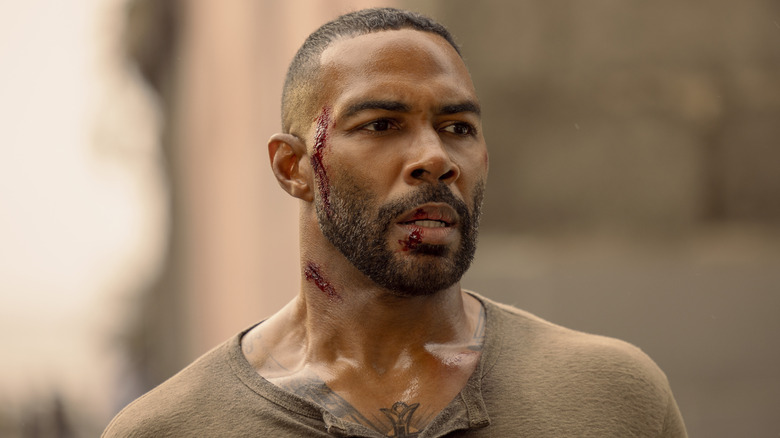 Ana Carballosa/Netflix
Netflix's action thriller "The Mother" follows the titular assassin (Jennifer Lopez), who's forced to come out of hiding to protect her estranged daughter Zoe (Lucy Paez). Although this premise might seem like a perfect bundle of action movie cliches, "The Mother" star Omari Hardwick says that the film is much more than that. The actor says that it's actually three separate movies rolled into one due to the film's numerous locations.
"This movie, for example, is three movies in one," Hardwick said during an interview with ComingSoon. "It's like you're talking Alaska — one movie." He then broke down the other pieces of the story. "I'm not there. I'm in another movie. I'm in Cuba. I'm not in Desert Storm, but I'm in Cuba. So I'm not in the middle east, but I'm in Cuba. I'm in Cincinnati. Cincinnati's another movie that's the middle of America." 
Hardwick explained that the action sequences in particular helped separate each of these different locations into what felt like three separate movies, claiming that the action is what gives each stop a unique feel. He described how each setting "had its own thing," as the huge action set pieces and elaborate stunts were molded specifically for each location, further differentiating them from one another.
Critics are less enthusiastic about The Mother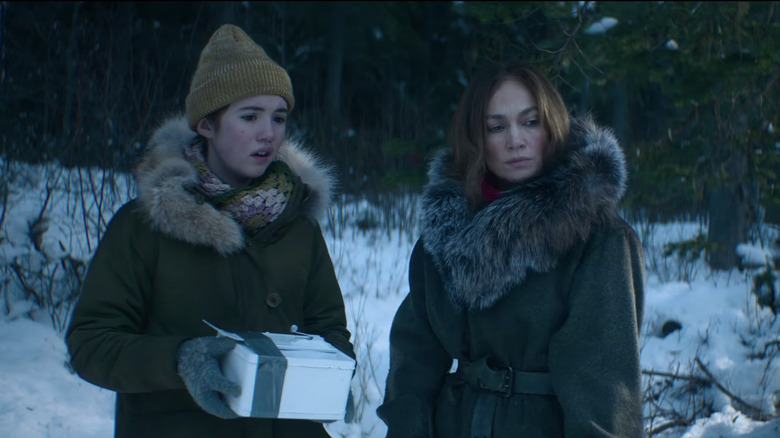 Netflix
In the same interview with ComingSoon, Omari Hardwick praised "The Mother" director Niki Caro for the way that she was able to bring each of the three locations to life with their own distinct feel. He also praised the intensive work that went into all of the unique stunts and action sequences. Creating "three movies" in one and wrapping them up coherently is certainly a tall order, and Hardwick went out of his way to praise all of the impressive work that went into achieving that goal.
Although Hardwick seems blown away by the final cut of "The Mother," critics have been less positive, with many claiming that "The Mother" is a cliché action thriller that does nothing to distinguish itself from similar films. Peter Travers referred to the film as a "gross, cringey gorefest," while Variety's Owen Gleiberman called it "slovenly, opportunistic action."
"The Mother" currently holds a poor 45% critical rating on Rotten Tomatoes, with most critics seeming to agree that the film is passable but generic. For all of Hardwick's praise about the film's impressive blend of "three movies in one," it seems like most critics don't believe these different settings make "The Mother" any better than its competition.