The Mother's Director Is Shocked Jennifer Lopez Wasn't An Action Star Her Whole Career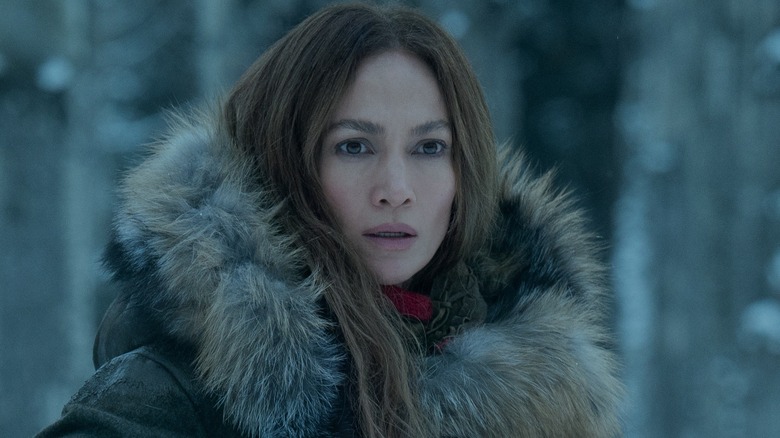 Eric Milner/Netflix
The upcoming film, "The Mother," which is directed by Niki Caro (who helmed the 2020 live action "Mulan") sees Jennifer Lopez playing an ex-assassin, known only as The Mother, who comes out of hiding to protect her estranged daughter, Zoe (Lucy Paez), while on the run from dangerous and vengeful people from her past. If you've seen the trailer — which showcases the great lengths The Mother goes to in order to protect Zoe — then you know that Lopez seems to be the perfect fit for the role. Which is why Caro, after working with Lopez on the project, was shocked that the singer-actress didn't already have more action films to her name.
While speaking with People for an interview, Caro expressed her admiration for Lopez as an action heroine. Caro stated, "The only thing that surprised me was that Jennifer hadn't been an action movie hero her entire career."
In fact, according to Caro, Lopez more than rose to the occasion.
Caro says Lopez was the only actress she wanted for the role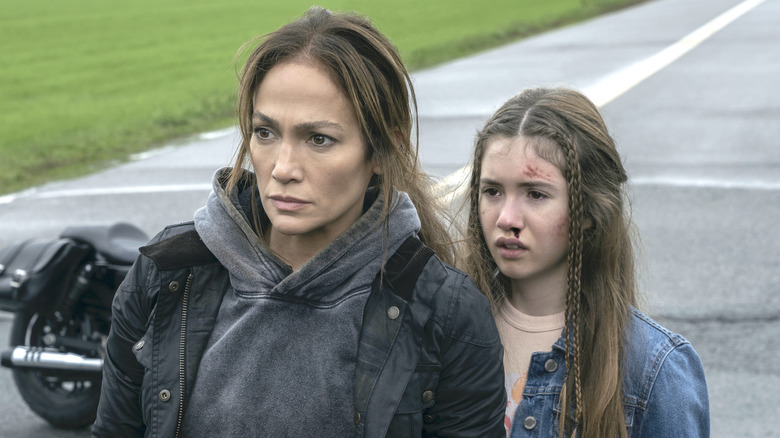 Doane Gregory/Netflix
During the People interview, "The Mother" director Niki Caro elaborated on why Jennifer Lopez excelled at the role of The Mother and how the film wouldn't work without her specific set of skills.
Caro said, "Jennifer brings her legendary skill and precision to the action elements, but also brings her strength as a dramatic actor and her experience as a mother right to the heart of the movie. I knew Jennifer was the only actress for the role."
Further, it was important that Caro find the right actress for the role because of the fact that the film does something that is rarely seen: it puts a mother at the center of the narrative, rather than making the mother a side or supporting character. Thus, it was important to Caro to have a competent but also notable actress in the lead role.
Caro explained, "Oftentimes mothers in movies are appendages to other, more interesting characters. This time the mother is front and center, and she is badass. Having Jennifer Lopez in the role, at the height of her powers, is a gift to mothers and audiences everywhere."
"The Mother" will be available to watch on Netflix on May 12, 2023.