Why Jons From The Mother Looks So Familiar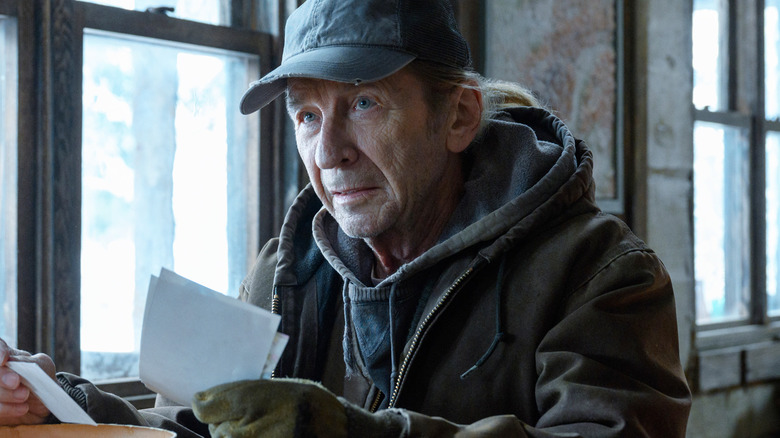 Eric Milner/Netflix
"The Mother" premiered to Netflix on May 12, enticing viewers with a performance by Jennifer Lopez in its main role. In fact, the director of "The Mother" was surprised Lopez wasn't already an action star during production, given how naturally she took to playing a skilled soldier.
The film's title refers to Lopez's character, known to viewers only as The Mother, giving birth to a girl named Zoe (Lucy Paez) and kicking off its central plot. Due to her military background and the fact that both men who could be the father similarly work in dangerous professions, The Mother opts out of Zoe's upbringing, determining that her daughter might be safer that way. One of the people to whom she entrusts Zoe at one point is an old military colleague named Jons, portrayed by an actor named Paul Raci.
If Raci looks familiar, it's because he's a seasoned performer whose acting work dates back to the '90s and encompasses appearances in various popular films and TV series, including what very well might be the high point of his career in 2019, decades after he got his Hollywood start.
Paul Raci has been a frequent TV actor since the '90s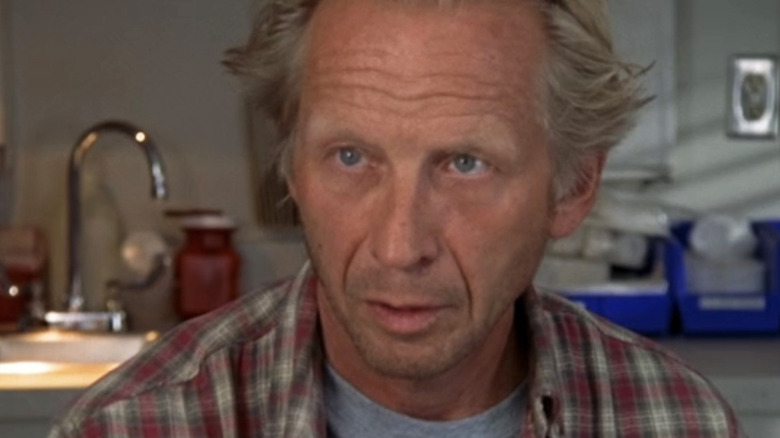 ABC
While nowadays, Paul Raci is a noteworthy actor in his own right, at the start of his career, most of his performances were in single episodes of TV series. That said, a significant number of these roles were on some of the most popular shows of their respective eras, leaving open the possibility that some viewers may nevertheless remember him from even some of these limited appearances.
One of Raci's very first acting gigs, and his first on TV, for example, was in a 1992 episode of the second season of "Baywatch." Also in the '90s, he appeared on "L.A. Law," "The Marshal," and "The Visitor." His TV filmography picked up in the 2000s, starting with a role in an episode of "CSI: Crime Scene Investigation." Through the balance of the decade, he was also on shows like "ER," "The Practice," "Scrubs," and "Heroes." While his work since then has become increasingly more substantial than single-episode cameos, one additional TV appearance some comedy fans might remember is the part of Peter Gabriel's drummer in "Baskets" Season 4.
Raci works for the animal control department on Parks and Recreation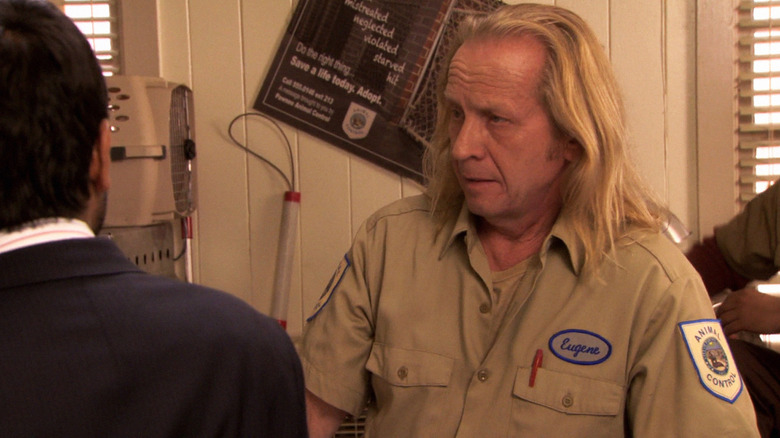 NBC
Perhaps Paul Raci's most memorable part in a single episode of a popular TV show is Eugene Dredge in "Parks and Recreation" Season 2, Episode 18. In this episode, titled "The Possum," the mayor of Pawnee entrusts Leslie Knope (Amy Poehler) with capturing a notoriously violent opossum named Fairway Frank. This storyline notably introduces viewers for the first time to the late Harris Wittels and Colton Dunn of "Superstore" fame as animal control officers Harris and Brett.
Raci's character Eugene also works for the animal control department. While Harris and Brett are lazy and incompetent, Eugene is seemingly both of those things and more, not knowing, for example, what day of the week it is. Although Raci only appears once on-screen, a companion book released just after the start of the show's fourth season references Eugene to let fans know that he retired from the animal control department, leaving Harris and Brett fully in charge.
He's Joe in The Sound of Metal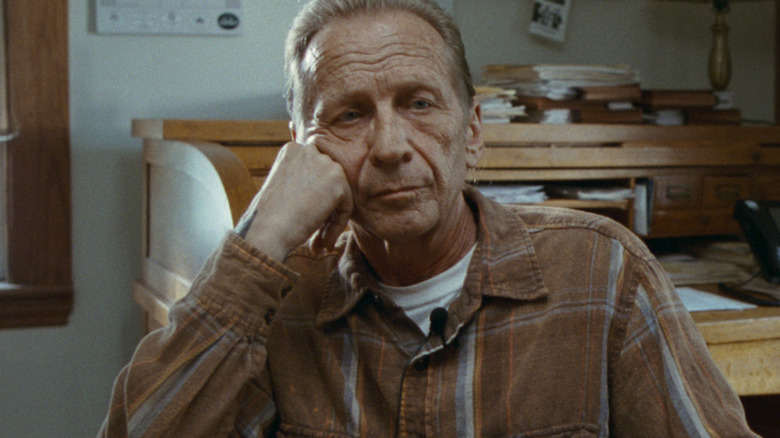 Amazon Studios
Paul Raci's biggest role to date is his character Joe in the 2019 drama "The Sound of Metal." Riz Ahmed stars in the film as Ruben, the drummer of a two-piece experimental metal band called Blackgammon. At one point on tour, Ruben discovers that he's starting to lose his hearing. Initially he's in a sort of state of denial about the fact his hearing will only worsen if he continues to play music, which likewise raises the possibility that he might break his ongoing sobriety. Before too long, however, he checks himself into a home for deaf addicts.
Joe is the proprietor of this property, treating the residents under his care with an energy equal parts tough and gentle. This performance, more than any other throughout Raci's career, garnered him acclaim at film festivals and awards shows. Notably, his crowning achievement during the awards season for 2019 releases was an Oscar nomination for Best Supporting Actor. He also won Best Supporting Actor awards for this role at the Independent Spirit Awards and from the Hollywood Critics Association, among others.
He's Lydell McCutcheon in Perry Mason Season 2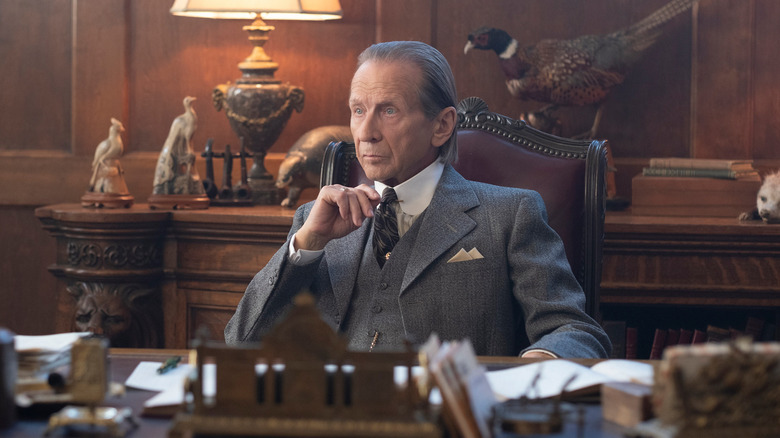 Merrick Morton/HBO
Paul Raci followed up his star-making performance in "The Sound of Metal" with a return to TV, this time on HBO's legal drama "Perry Mason." Whereas in the past, Raci most likely would have guest starred as, say, an associate of a criminal Perry Mason (Matthew Rhys) was investigating, the newly Oscar-nominated Raci joined the show as a recurring character, appearing in all eight episodes of Season 2 as Lydell McCutcheon.
Throughout Season 2, Perry is attempting to identify who murdered Brooks McCutcheon (Tommy Dewey), Lydell's son. Brooks, notably, is next in line to inherit his aging father's business and oil empire at the time of his murder, and Lydell doesn't appear to have been excited about this possibility. Given both his proximity to the season's principal murder victim and the fact that he exhibits sufficient motive to land on Perry's suspect list, then, Raci is a fixture of Season 2, and perhaps even still at the start of what could very well be a late career renaissance.