The 12 Biggest Hidden Gem Thrillers Of 2023 So Far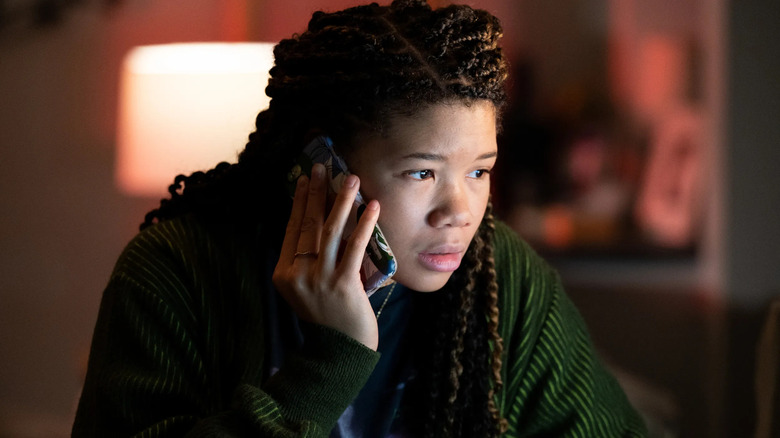 Sony Pictures
We're not even halfway through 2023 yet and the year in film is already stacked with wild must-watches and incredible blockbusters. From the return of Keanu Reeves as John Wick for a fourth chapter full of eye-widening action to Ghostface slashing up the big screen once again in "Scream VI," a lot of movies this year have caused fans to flock to the theaters. Recently, "Guardians of the Galaxy: Volume 3" hit theaters to end the box office reign of "The Super Mario Bros. Movie" and deliver a highly emotional closing chapter for the beloved Marvel team. There are even more high-profile franchises and original releases set to continue this year. Yet, there are already some gems that might've slipped by audiences — specifically films that are total thrill rides.
Thrillers can be easy crowd pleasers for the incredible twists and turns they provide as well as the slow-burning suspense that keeps viewers on the edge of their seat. From bizarre yet compelling visions from rising directors to some sly unexpected sequels, plenty of great thrillers have hit theaters and streaming in 2023, but they weren't all marketed as well as they could be, and some got lost in the shadows of bigger releases. These are 2023 thrillers that deserve a bigger audience.
Plane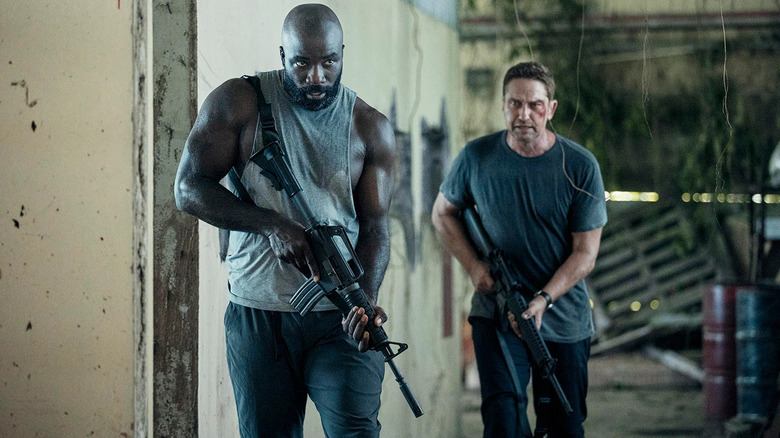 Lionsgate
Gerard Butler's latest action thriller, "Plane," got buried earlier this year due to little marketing and no momentum heading into its January release, which is a shame because it's honestly one of the actor's best. The film follows pilot Brodie Torrance (Butler) as he's forced to crash-land a plane onto a remote island where his passengers are taken hostage by a local rebel faction. With the help of one of his passengers — a former soldier accused of murder named Louis (Mike Colter) — Brodie must rescue his passengers and help them get off the island. 
"Plane" features one of most harrowing crash-landing sequences you'll see in a movie, and it perfectly sets the tone for the incredibly tense fights that follow. All the great suspense and strong chemistry between Butler and Colter help lead the film to an undeniably epic firefight finale that leaves viewers on edge and hanging off every moment. Sure, Butler action thriller flicks have been a little one-note in the past, but "Plane" is far from generic and provides viewers with the kind of thrill ride with great action that audiences are always searching for.
Infinity Pool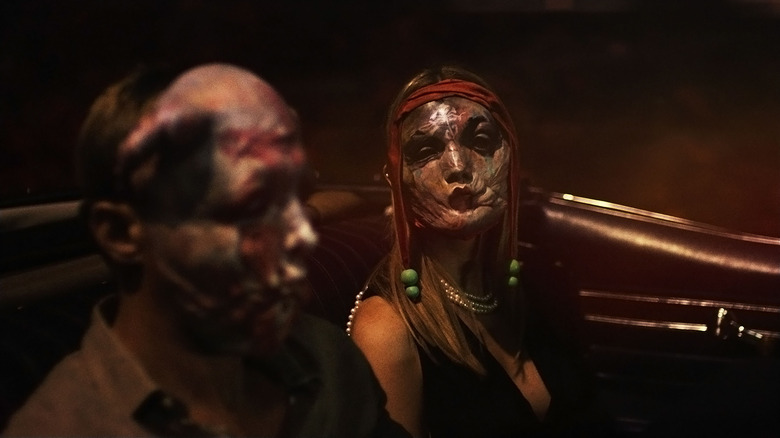 NEON
Anyone that's seen director Brandon Cronenberg's previous films "Antiviral" and "Possessor" know that he's a modern master of sickeningly twisted thrills. His latest, "Infinity Pool," takes viewers on a luxury vacation that takes a sinister turn after struggling writer James (Alexander Skarsgård) gets the death penalty when he accidentally kills a man with his car while driving late at night with his wife (Cleopatra Coleman). To avoid execution, James is given the option to clone himself and send the clone to die in his place. It's a choice that continually haunts James and causes him to spiral into a depraved criminal underworld that pushes him to his limits. 
Cronenberg typically manages to concoct highly compelling premises that deliver gross thrills and chills. "Infinity Pool" is no different, as it takes viewers on an unpredictable dive into carnage and psychological thrills that'll constantly leave them shocked. There are plenty of moments that'll leave viewers tense with fear and disturbed by James' journey. Plus, there's nothing more unnerving than Mia Goth's crazed performance and the body horror that lives up to the Cronenberg name. "Infinity Pool" might've slipped past wider audiences since it comes from indie powerhouse NEON, but that doesn't mean that the incredible crime thrills and gripping horrors should be ignored.
Inside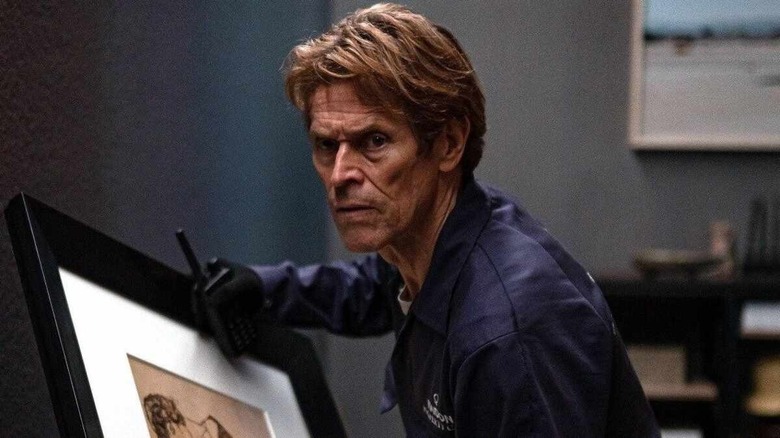 Focus Features
Fans of Green Goblin actor Willem Dafoe might've missed a film that lets him channel all his engrossing and chilling energy into a strange survival setting. "Inside" sees Dafoe play Nemo — an art thief whose latest heist goes terribly wrong after a security system malfunction leaves him trapped inside a luxury penthouse. While this might not seem like such a terrible place to get stuck, it quickly becomes hell for Nemo as his escape options are limited and the security system constantly fluctuates the apartment's temperature between sweltering heat and frigid cold. As Nemo's situation continues to grow dire, his sanity starts to slip, and that's when Dafoe's performance absolutely captivates. 
"Inside" definitely provides some good survival thrills and inventive moments that'll get viewers hooked from the start. But it's Dafoe's one-man show that'll really leave an impact as it's completely chilling and mind-bending. Dafoe makes Nemo's slow descent into madness and disjointed reality a harrowing watch and it'll keep you guessing up until the very end. "Inside" got completely overshadowed by "Shazam: Fury of the Gods" when it hit theaters, but that doesn't mean that audiences should miss out on its uniquely intriguing survival premise and captivating performance from Dafoe. 
Unseen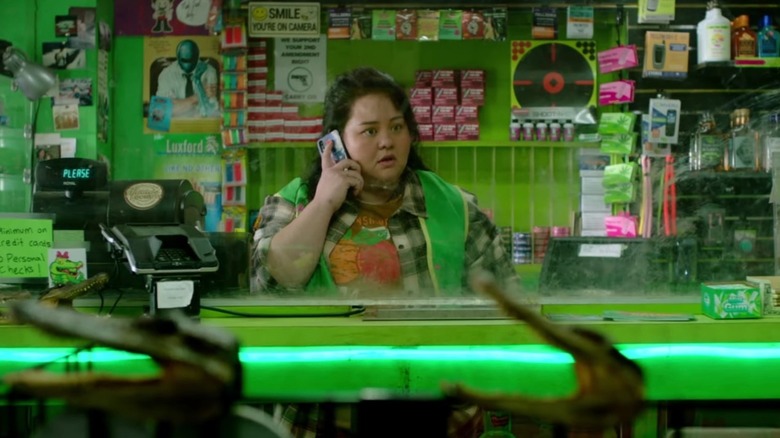 Paramount Home Entertainment
Blumhouse started 2023 off strong with the highly entertaining "M3GAN" and then followed it up with another gem of a thriller called "Unseen" — which got shoved straight to VOD with little marketing. The film follows store clerk Sam (Jolene Purdy) as she, through a video call, guides her half-blind friend Emily (Midori Francis) through the woods as she runs from her homicidal ex-boyfriend Charlie (Michael Patrick Lane). 
"Unseen" features a simple yet extremely engaging modern thriller premise that takes some jaw-dropping twists and turns for both women. Viewers will love how the film lets them get to know Sam and Emily as it immerses them deeper into their perspective and the performances from Purdy and Francis are top notch. Along with telling a superb character-driven story, "Unseen" features a lot of unnerving thrills that'll keep audiences hooked through every second of Emily's attempts to escape Charlie's crazed grasp and Sam dealing with intense work stresses. It's an incredibly well-executed film that utilizes its breezy under-90-minute runtime flawlessly and showcases some great direction from Yoko Okumura. Sure, "M3GAN" is a blast, but Blumhouse missed out on a potential hit in "Unseen" and has left it to be a hidden gem audiences will be excited to find. 
Missing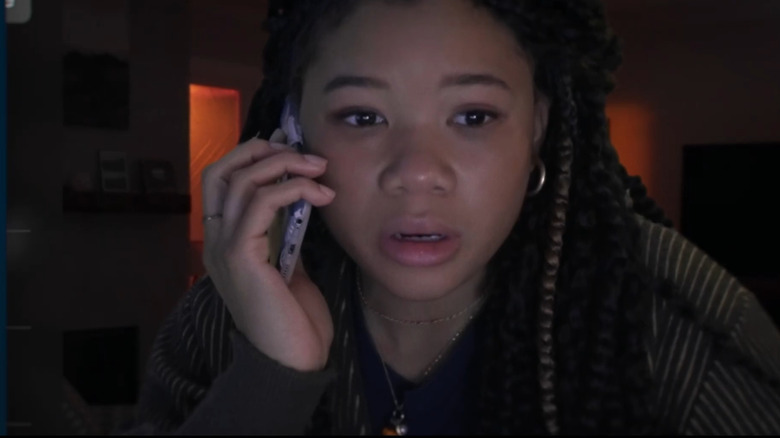 Sony Pictures
Back in 2018, Sony Screen Gems delivered a breakout hit with "Searching," in which John Cho gives an unforgettably gripping performance through some stellar webcam thrills and a twisty mystery. It's possible many fans of the first film don't know that an equally great sequel hit theaters this year, largely because it's called "Missing" rather than "Searching 2" and got buried by a January theatrical release. Like "Searching," "Missing" utilizes its web-based premise well for a new kind of mystery surrounding a teen named June (Storm Reid) uncovering disturbing truths about her family after her mother (Nia Long) goes missing while on vacation. 
"Missing" is an unbelievable thrill ride that leaves viewers shocked by its unexpected turns and wild twists. Reid's performance perfectly leads audiences through all the chilling discoveries June makes and the film keeps viewers hooked right up until the supremely tense and explosive finale. Given how popular "Searching" was when it hit, it's baffling that "Missing" was just thrown under the rug by Sony. But that just means that there's a fantastic modern thriller for fans to discover and obsess over.
Operation Fortune: Ruse de Guerre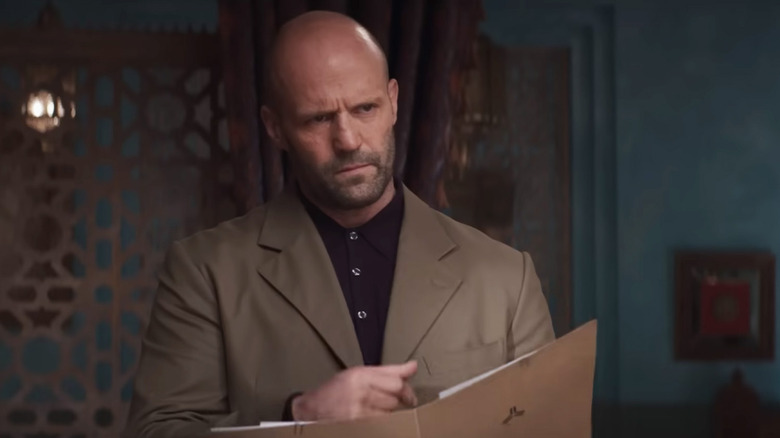 Lionsgate
Not every thriller needs to provide tense moments or chilling turns to be a highly engaging ride and Guy Ritchie's criminally underseen "Operation Fortune: Ruse de Guerre" proves that. The film follows a star-studded team of spies looking to stop a plan that could cause worldwide destruction. "Operation Fortune" is essentially Ritchie's take on James Bond spy adventures and it makes for a hilariously fun time. 
Ritchie's signature style of comedy works perfectly in creating some very funny and engaging moments from the highly talented cast made up of stars like Jason Statham, Aubrey Plaza, Josh Hartnett, Hugh Grant, and Cary Elwes. The action is fast and fierce thanks to Statham leading the charge and the film features no shortage of wild gunfights and thrilling chases. The final action sequence literally lets Statham off the leash and it's incredibly epic. Plus, the film contains piles of pure spy fun. Based on the film's poor box-office performance, "Operation Fortune" clearly wasn't on a lot of radars but is more than worthy of a watch.
How to Blow Up a Pipeline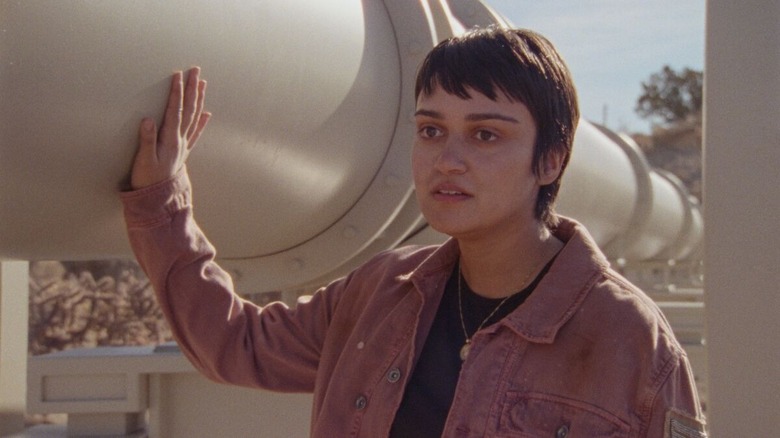 NEON
Although critics have branded "How to Blow Up a Pipeline" one of 2023's best films, mainstream audiences likely haven't even heard of this activist thriller. The film is inspired by author Andreas Malm's 2021 book of the same name and follows eight young people as they plot to destroy an oil pipeline in West Texas. Aside from its instantly compelling title, "How to Blow Up a Pipeline" captivates viewers with its strong connections to a real-life crisis. The film's environmentalist message and philosophical conundrums — our heroes never quite decide whether what they're doing counts as terrorism or not – are front and center. But the movie's most significant achievement is getting us invested in the individual stories of all eight members of its unlikely espionage syndicate within less than two hours of screentime.  
The film only becomes more nerve-shredding as the group goes deeper into crafting their plan and the stakes ratchet up. There are plenty of shockingly explosive moments and many gripping turns that'll leave viewers stunned. It's an unforgettable thrill ride that absolutely lives up to the hype. 
Guy Ritchie's The Covenant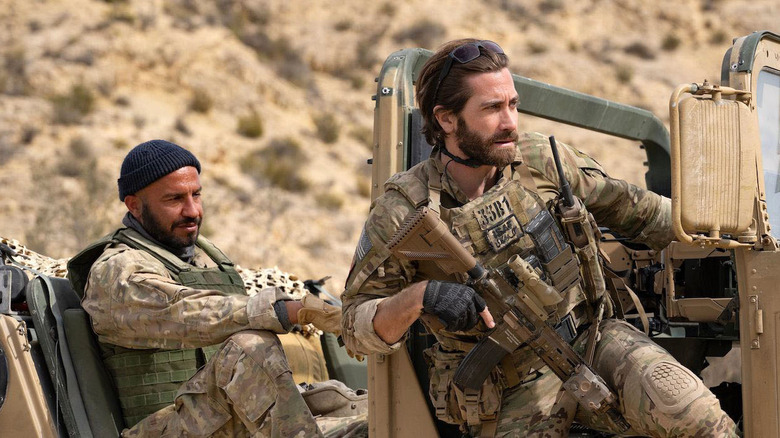 Christopher Raphael/MGM
The way things worked out, Guy Ritchie released two hidden gem thrillers in 2023, with "The Covenant" being his most recent criminally under-watched effort. The film is set during the War in Afghanistan and follows Sergeant John Kinley (Jake Gyllenhaal) and Afghan interpreter Ahmed (Dar Salim) as they form a strong bond that helps them survive against the Taliban's growing shadow. Along with Gyllenhaal and Salim delivering great performances, Ritchie helms some incredibly suspenseful firefights.
Viewers will be left hanging on the edge of their seats through all the close-calls and unsettling suspense of John and Ahmed trying to evade the Taliban — the tension literally becomes palpable at times. John and Ahmed's brushes with death will have viewers shaking with intensity throughout and there are some explosive gunfights that have some bloody and brutal conclusions. The entire last act is a true fight for survival and purely satisfying in how it thrills audiences. "The Covenant" arguably got overshadowed by the breakout success of "Evil Dead Rise," but that simply means that Ritchie has a killer double feature full of amazing lesser-known thrills with "Operation Fortune" and "The Covenant."
To Catch a Killer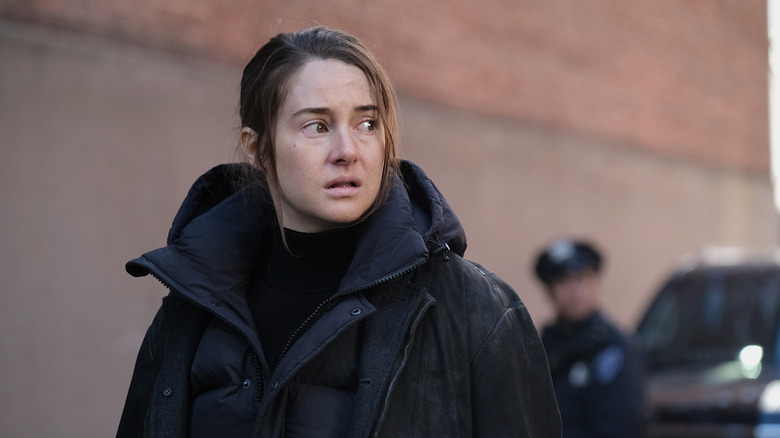 Vertical
There's nothing that thriller fans love more than an engrossing and dark murder-mystery detective thriller and "To Catch a Killer" is that next serial killer story that needs to be on your watchlist. The film stars Shailene Woodley as a Baltimore police officer and Ben Mendelsohn as an FBI investigator as they join forces to find a deadly serial killer. "To Catch a Killer" provides a central mystery and characters that'll easily immerse you into every harrowing moment and keeps you guessing. 
The film's unique take on the typical serial killer case will definitely intrigue audiences. Woodley leads the cast with an excellent performance that elevates her character who deals with personal issues while attempting to solve this disturbing case. "To Catch a Killer" simply got lost in its very limited theatrical run and couldn't get the marketing it needed to catch the eyes of bigger crowds. Now that it's on VOD, it's easily accessible for audiences to get their dose of serial killer thrills.
Kill Boksoon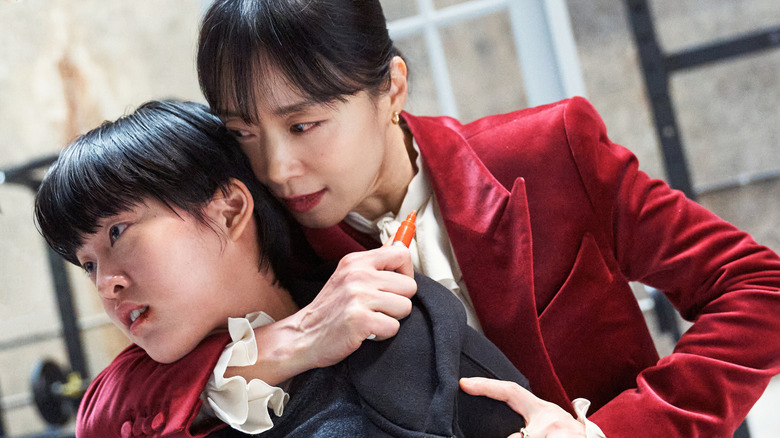 Netflix
It's no surprise that an international thriller on Netflix can get overlooked by most since the streamer's marketing tends to leave a lot of its content stuck in the shadows. But that doesn't mean that subscribers should miss out on "Kill Boksoon," a very fun South Korean assassin thriller. The film follows single mother assassin Gil Bok-soon (Jeon Do-yeon) whose life and flawless success rate is put into jeopardy when she finds herself in a kill-or-be-killed conflict. Director Sung-hyun Byun shows some great prowess in crafting thrilling and engaging action sequences that aren't afraid to spill some blood and keep you hooked on every moment. Whether it's through brutal hand-to-hand combat or a variety of weapons, the titular assassin absolutely makes her mark on viewers. 
"Kill Boksoon" also has a great cast of characters with distinct personalities and a slow-growing conflict that elicits those slow-burn tensions that shock viewers when things come to a head. It's a shame that movies like "Kill Boksoon" can easily get lost in the shuffle on Netflix. But now there's a hidden gem thriller just waiting on Netflix for subscribers to jump into. 
The Strays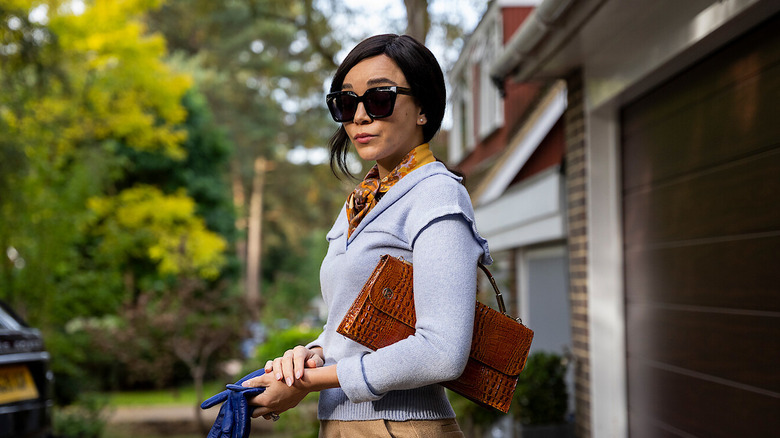 Netflix
Another watch-worthy thriller that doesn't seem like it caught Netflix subscribers' eyes when is "The Strays" — a psychological thriller that has a vibe similar to "Get Out." The film follows a biracial woman named Neve (Ashley Madekwe) whose pleasant upper-class life is threatened when unwanted parts of her past begin to resurface. "The Strays" has a great mix of thematic horror that weighs on viewers' minds and slow-burning psychological scares that leave you unsettled at every turn. 
Madekwe puts in a stellar performance that's tough to take your eyes off of and the direction from Nathaniel Martello-White keeps the tension boiling throughout. There are definitely shades of "Get Out" in "The Strays" that stem from how it delves into race and perception, and it'll ultimately find ways to twist your mind in how unexpected and wild its turns can be. "The Strays" is perfect for Netflix subscribers looking to get sucked into a thrilling narrative. 
Luther: The Fallen Sun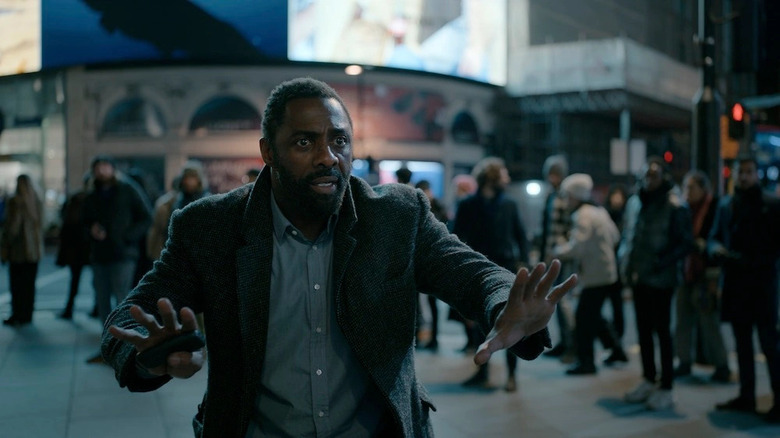 Netflix
Since it was just kind of dropped onto Netflix without much marketing and got lost in a sea of content, fans of the BBC One show "Luther" might not realize that a film continuation called "The Fallen Sun" hit the streaming service. The film sees Idris Elba reprise his role as disgraced detective John Luther as he tries to right the wrongs of his past and capture the serial killer who continues to haunt him. Elba returning this role will definitely feel satisfying for fans and be a good way for newcomers to be introduced to one of the actor's most iconic roles. "The Fallen Sun" provides viewers a very solid serial killer hunt with some good twists and turns that'll hook you more into its thrilling narrative and keep you guessing at how things will end.
The film also features some good supporting performances from Andy Serkis and Cynthia Erivo and sees Elba deliver a crowd-pleasing performance that adds to the film's thrills and action. There's rarely a moment to catch your breath and "The Fallen Sun" isn't afraid to be brutal. Whether you're a longtime "Luther" fan or someone looking to get a taste for what it's all about, "The Fallen Sun" is a thriller worth laying eyes on.