Who Plays Wren/Mo In Fear The Walking Dead?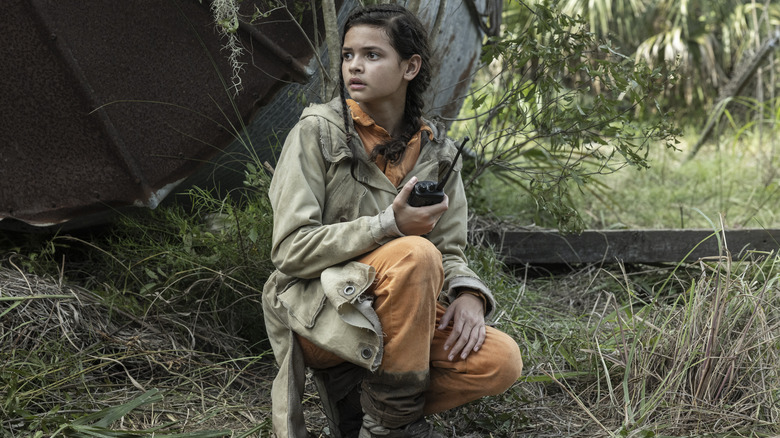 Lauren 'Lo' Smith/AMC
"Fear The Walking Dead" is filled to the brim with plenty of surprising narrative twists and turns, but even those who have stuck with the series over the years probably weren't expecting the eighth and final season of the series to undergo a massive seven year time skip in its very first episode. Many familiar faces have grown considerably older due to the flash-forward, with one particular character going all the way from infant to adolescent. Indeed, Morgan's baby daughter Mo is now eight years old, and PADRE has mysteriously renamed her Wren.
This older version of Wren plays a pivotal role during the show's final season, and she's portrayed by a new addition to the cast: Zoey Merchant. While Merchant is a relative newcomer to the acting scene, her role as Wren/Mo on "Fear The Walking Dead" is already promising to be quite the breakout role for the young actor.
Zoey Merchant brings older Wren/Mo to life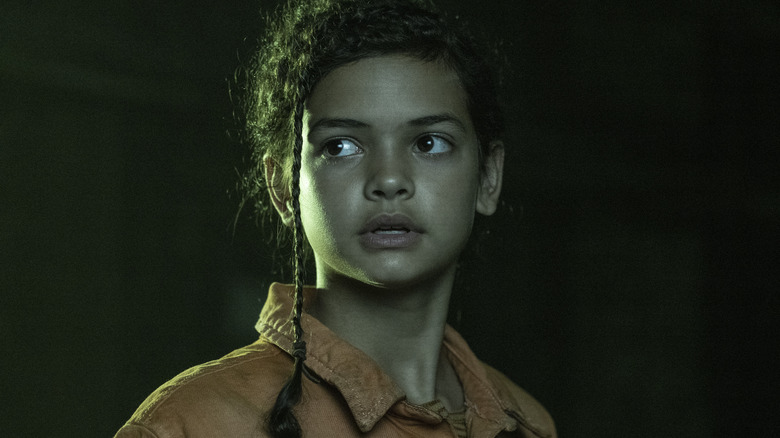 Lauren 'Lo' Smith/AMC
Prior to her role as Wren/Mo on "Fear The Walking Dead," Zoey Merchant had just a single other TV credit under her belt. Specifically, the actor appeared in a 2019 episode of the biographical anthology series "The Price of Fame" focused on the life of country singer Miranda Lambert. Together with "Fear The Walking Dead," these two credits make up the entirety of Merchant's filmography for the time being.
Merchant may not have many acting credits, but her talent has nonetheless shown through to her peers on the "Walking Dead" spin-off production. Morgan actor Lennie James has been particularly vocal about praising his new co-star and on-screen daughter. "There are kid actors, there are all right kid actors, there are annoying kid actors, and there are actors. And Zoey Merchant is an actor," James told Decider. "She came to work... She was keen to learn. She wanted to take part in the stunts and the action. And she committed to it and she understood what her job was and why she was there."
For her part, Merchant is happy to have joined up with the series. "So unbelievably grateful for the opportunity to be a part of this epic final season," she wrote in an Instagram post.