Barry S4 Episode 6: Why The Podcasting Pastor Sounds So Familiar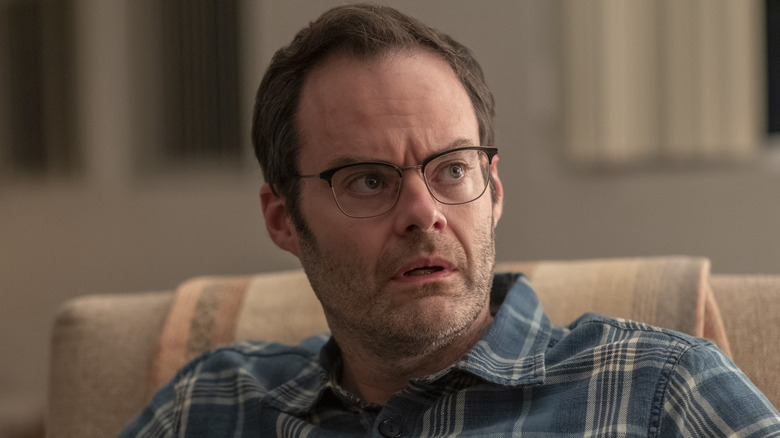 HBO
The final season of "Barry" has already boasted some wild cameos with the appearance of both directors Guillermo del Toro as a well-dressed gangster and "CODA" helmer Sian Heder reluctantly taking on a superhero movie. However, this week held a more discreet surprise star appearance, the difference being he was one that could be heard and not seen.
During a drive, Barry (Bill Hader) is listening to the radio, where Pastor Nick St. Anglo can be heard discussing how murder is definitely not a sin (it really is, though). As Barry continues on his tense drive, the more keen-eared listeners won't take long to realize that this particular pastor is none other than popular stand-up, writer, and actor Bill Burr. It's a perfect bit of casting for a short but impactful appearance, one that is practically voicing Barry's inner thoughts and defenses for his actions by listening to someone make the argument that killing is okay.
Bill Burr and an SNL star were Barry's podcast pastors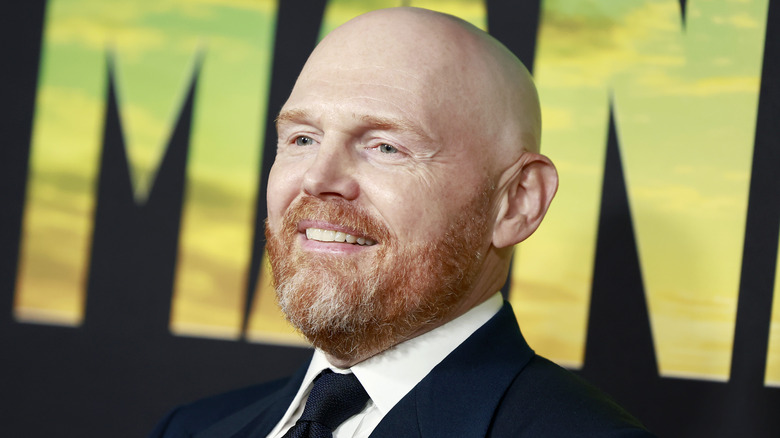 Emma Mcintyre/Getty Images
In an interview with Yahoo!, Bill Hader broke down the reasoning behind Barry's podcast of choice and the various other talents who were appearing on it. "It's just him actually searching things that are correct, murder is a sin, and he's gotta go down the wormhole to find this ex-hockey player who's somehow a pastor," Hader explained. He then confirmed the unmistakable voice bringing Anglo to life. "That's Bill Burr by the way, he's Pastor Nick."
As for the rest, Hader enlisted some "Saturday Night Live" alumni and key members who had helped bring "Barry" to life as well. Hader revealed, "The first pastor is our composer Dave Wingo and then the second pastor is James Austin Johnson from 'Saturday Night Live,' and they all did amazing jobs." Wingo has composed the series' music since the premiere, and though he's not an actor by trade, he has also appeared in the Robert Pattinson film "Damsel." Johnson is more recognizable — he's known for his Donald Trump and Joe Biden impressions on "SNL." You can see if there are any other surprise cameo appearances lined up when "Barry" returns next week.