How Guillermo Del Toro Got A Cameo In Barry Season 4
Andrea Raffin/Shutterstock
As "Barry" wraps up its final season on HBO, lead star and showrunner Bill Hader is treating fans to an unexpected cameo. Season 4 will feature an appearance from one of the world's most celebrated directors: Guillermo del Toro, best known for directing the Oscar-winning "The Shape of Water" and the recently released stop-motion wonder "Pinnochio." No stranger to making cameos, del Toro has appeared in several of his own productions, including "Hellboy" and "Cronos."
Recent years have seen the maverick creative take a more serious approach to acting. He's made appearances in "It's Always Sunny in Philidelphia," "The Simpsons" and Hideo Kojima's "Death Stranding" video game. Now, del Toro is set to make his HBO debut thanks to "Barry." In an interview with Deadline, Hader confirmed that del Toro will appear in Season 4, Episode 3 of the action-comedy series. No word on if the cameo will extend beyond one episode. 
In a separate interview with Rotten Tomatoes, Hader opened up about how del Toro ended up in his series. It turns out that del Toro is a fan of "Barry" and asked Hader if he could join in on the fun. "He was just like, 'Hey, I love your show and I'd love to be on it,'" Hader shared. "I said, 'Oh, okay.' So I wrote him a part."
Bill Hader describes Guillermo del Toro's character as very funny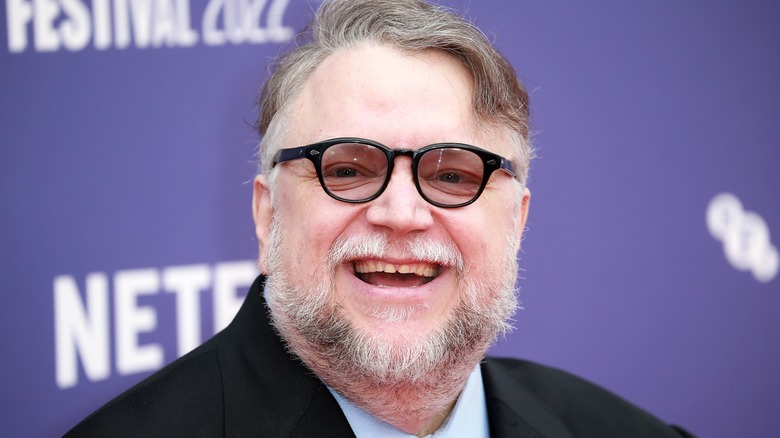 Fred Duval/Shutterstock
It shouldn't surprise fans that Guillermo del Toro wanted to be in the series. After all, just take one look at the director's Twitter account and you'll find several tweets praising the HBO series. Hader continued his chat with Rotten Tomatoes by discussing how del Toro was "surprised" that he nabbed a cameo on the series. "And then he came in and he was great, you know?" Hader said. "He was just super game. Knew his lines. Had two different takes on the scene — did them both. He was great, wonderful guy."
While audiences know that a cameo is coming with Season 4 Episode 3, details are ultimately non-existent on who del Toro plays in "Barry." What is known, per Hader's initial chat with Deadline, is that del Toro's character is "very funny." Hader enjoyed working with del Toro, despite the fact that there were a few comical bumps in the road. The "Barry" creator recounted how del Toro would make Hader second-guess some of his blocking choices and decisions. "He was f***ing with me a little bit," Hader joked.
In the same interview, Hader teased that audiences can expect more unexpected cameos as the season progresses. "There's two people that you hear in a later episode, voices that you might recognize," Hader shared.
"Barry" Season 4 continues to air on HBO.