NCIS Hawai'i: Tori Anderson Law Enforcement Connection Helped Her Prep For The Role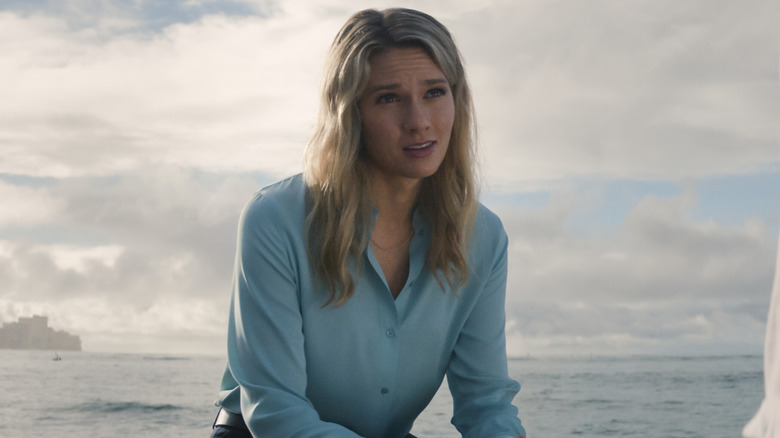 CBS
Despite being an FBI agent, Kate Whistler has proven to be a valuable asset on "NCIS: Hawai'i," and her work with the titular team of crime fighters has resulted in several successful cases in the pursuit of naval justice. But learning to become an effective member of onscreen law enforcement wasn't easy for the actress behind the agent, Tori Anderson. However, she did have someone on the inside to give her an edge when cultivating her character on the CBS series.
When preparing for the role, there is some personnel on hand to assist with certain aspects of a character's actions and development, but as far as the preparation to play an FBI agent is concerned, a lot of the extensive research is a solo affair. While Anderson didn't know anyone from NCIS or the FBI, she had close contact with the police force that could get her up to speed on what it takes to survive in law enforcement. 
"My sister is a police officer," the actress revealed during an interview at PaleyFest 2022, compliments of NCIS: Hawai'i Fandom on YouTube. "I talk to my sister and I would like to go and do a ride along with her and kind of just figure out that world because it's so different than this world." Anderson couldn't be more correct in her assessment that the realm of acting is a much different beast than enforcing the law at any level, and the assistance she got to help her performance feel authentic has paid off. After appearing in over 30 episodes, Anderson has some interesting thoughts on how things have played out for Kate Whistler since her debut.
Tori Anderson loves how Kate's arc has progressed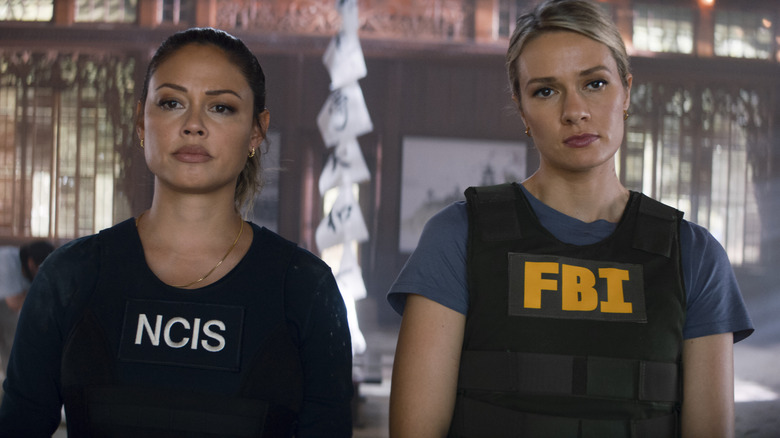 CBS
It's always fascinating to see a character's journey unfold, and it can often be intriguing to witness any changes a persona can go through. When it came to Kate Whistler's first appearance in the premiere of "NCIS: Hawai'i," actress Tori Anderson noticed how different things were when the show began regarding her onscreen personality's attitude toward things like her career and the people she has worked alongside. 
"I loved how direct she was. And I loved that she cared mostly, solely, about her job. She worked in kind of a male-dominated field and wanted to be the best that she could be, and didn't take any gruff from anyone," the actress said in an interview with TVLine. "In the pilot episode, she had a lot of tensions with Vanessa's character, so to see that play out — the kind of friendship and mutual respect that evolved with both of them — really was a gift, in a lot of ways, that I didn't expect. That's a testament to the writers and what they brought to the show and how they let Kate grow." 
The progression Whistler has undergone in her work and personal life has been one of the highlights for the actress, and while things may have been a bit tense with Jane Tennant in front of the camera, Anderson believes that working with Vanessa Lachey is an absolute delight. "Vanessa just makes everything memorable," Tori Anderson revealed in a Looper exclusive. "She just makes it a really fun experience." And thanks to the actress's efforts crafting her persona through sibling ride-a-longs and compelling character development, Anderson is arguably one of the things that make watching "NCIS: Hawai'i" a really fun experience for fans.