Chicago Med: Lilah Richcreek Estrada Forgot About Her Audition Until Her Callback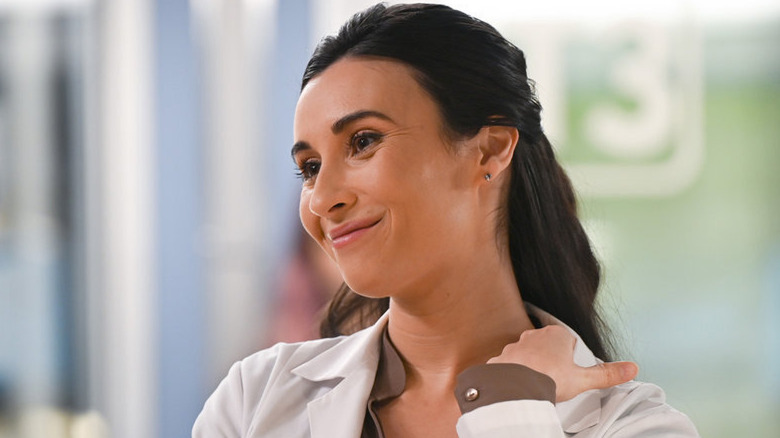 Lori Allen/NBC
The COVID-19 pandemic wrought havoc on Hollywood filming schedules, and some shows found that conducting auditions via teleconferencing was a safer and more convenient way of doing business. However, for at least one "Chicago Med" actor, her virtual audition led to a small bit of confusion during the casting process.
Lilah Richcreek Estrada, who appears in Season 8 as Dr. Nellie Cuevas, told Meet Us at Molly's that she had self-taped her initial audition and sent it off via her agent. She was surprised to hear back from the producers since most of her previous experience had been in the comedy genre. "A few weeks went by ... and I didn't even remember that I did it," she recalled. "I did a Zoom callback with the director and the showrunners and ... some of the writers and did each scene, like, twice."
She added that the remote callback was somewhat disorienting, and certain aspects of the process made it difficult to tell whether or not she was making a good impression. "When you're doing Zoom, everybody blacks out their camera and their mic, so I had no idea — I can't see anybody's facial expression — I have no idea what anybody's thinking."
Dr. Cuevas helps solve a difficult case in her final episode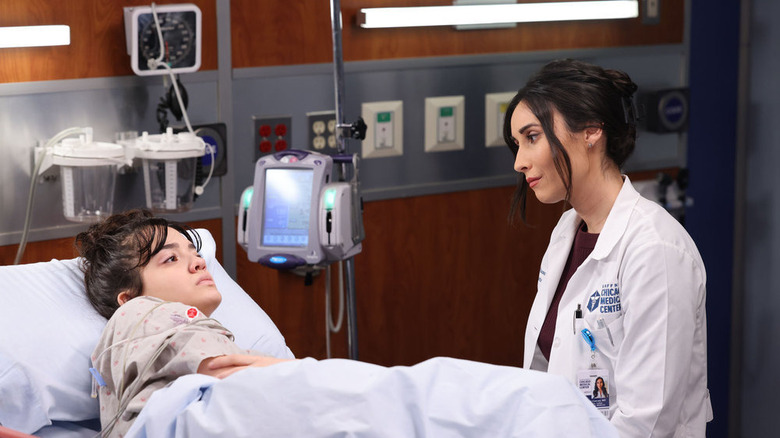 George Burns Jr./NBC
After completing her somewhat puzzling audition process for "Chicago Med," Lilah Richcreek Estrada said she said to herself, "Alright, cool, send [it] off into the ether." She said things moved rather quickly from there, and within a few days, she was on her way back to her hometown of Los Angeles to film the first of her 11 episodes of "Chicago Med."
Her character, Dr. Cuevas, is a psychiatrist and a vital part of the Gaffney Chicago Medical Center Emergency Room team, running a support group for the families of patients with chronic illness. Dr. Cuevas is a beneficiary of the Deferred Action for Childhood Arrivals (DACA) Act, which allows the children of undocumented immigrants to remain in the country to pursue educational or employment opportunities.
One of her final appearances comes in Season 8, Episode 16, "What You See Isn't Always What You Get," where her clinical knowledge and Spanish language skills are both critical in helping Dr. Will Halstead (Nick Gehlfuss) solve a difficult case.