Where To Watch Hallmark's High Flying Romance Starring Jessica Lowndes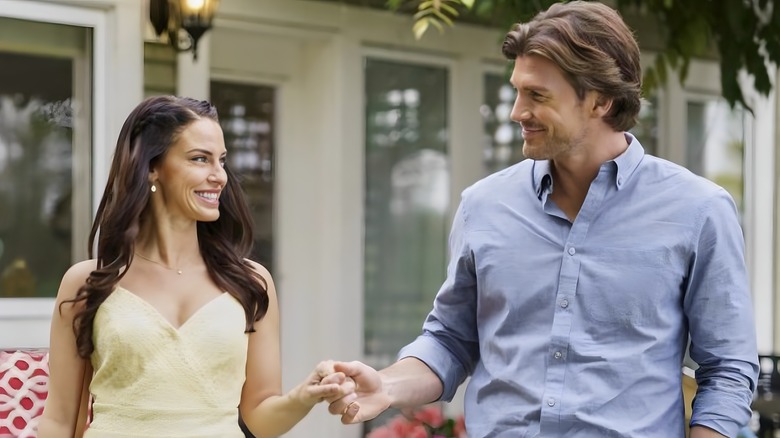 Hallmark Channel
Sometimes you just need a family-friendly romantic crowd pleaser, and "High Flying Romance" certainly is that. Also known as "Kite Festival of Love," the film stars Jessica Lowndes as a small-town music teacher named Hannah who meets a recently widowed woodworker named Gavin (Christopher Russell), who has recently moved back to town with his nine-year-old daughter. Obviously, a romance develops when Hannah and Gavin work together on an upcoming kite festival.
If that sounds up your alley, here's where you can check it out. While it's a Hallmark movie, it's not set to air on the channel any time over the next 14 days. Best bet is to stream it either on Hallmark's website or on its app. It can be viewed after signing up for a seven-day free trial, though this will require a credit card number. Subscriptions cost $5.99 monthly or $59.99 annually.
Otherwise, it's available to rent on Amazon Prime Video for $3.99 and to purchase for $9.99, and to purchase on Vudu for $7.99. Finally, it's also available to rent for $3.99 and buy for $7.99 on Apple TV+ via iTunes.
Hannah is a classic role for Jessica Lowndes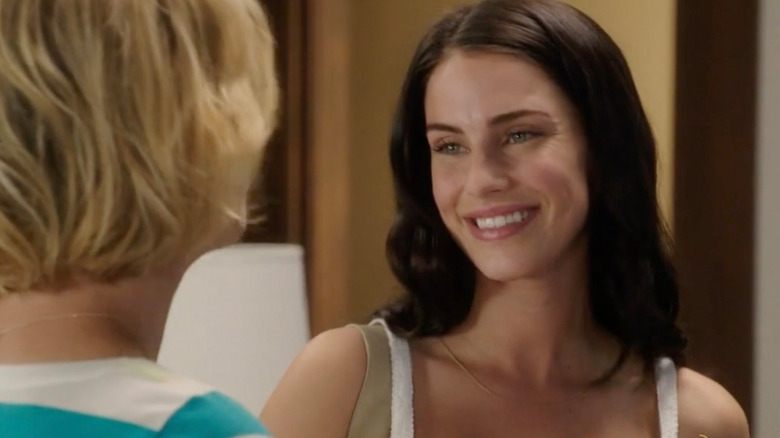 Hallmark Channel
For those new to Hallmark or Lifetime movies, Jessica Lowndes is a fixture on both. Her first was a supporting appearance on the 2005 Lifetime film "To Have and to Hold." So far, she's appeared in 19 TV movies, as well as numerous shows and films. Many of her TV movies have aired on either the Hallmark Channel or Lifetime.
Lowndes also had a major role in "A Deadly Adoption," the Lifetime movie parody starring Will Ferrell and Kristen Wiig that was released in 2015. The story involves a couple, Robert and Sarah Benson, who offer to take in a pregnant homeless woman named Bridgette and adopt her baby. Eventually, Robert, who's a bestselling author of finance books, realizes that Bridgette is really Joni, a fan he slept with during an alcohol-fueled haze, and that the child is his. Like the titles suggests, there are violent consequences. Lowndes plays Bridgette/Joni.
Otherwise, Lowndes is most well-known for her recurring roles on the ABC Family TV series "Greek," about college sorority and fraternity life, and "90210," the spinoff of "Beverly Hills, 90210" that aired on the CW from 2008 to 2013.