Young Sheldon: How Many Seasons Are There?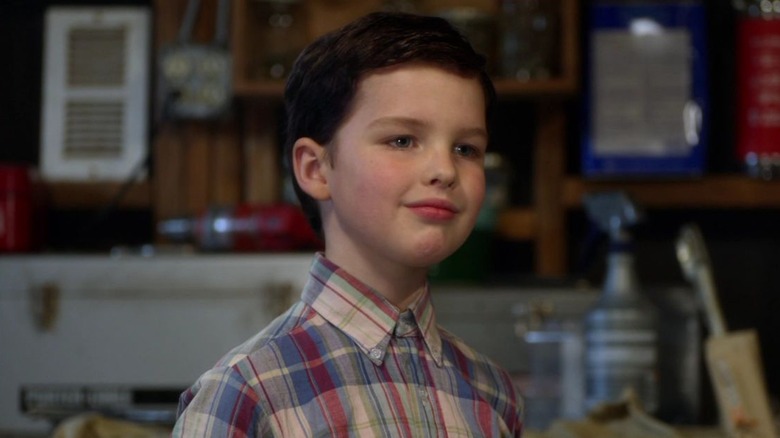 CBS
Nowadays, TV sitcoms that manage to draw in massive, eight-digit audiences comparable to the genre's hits of yesteryear are few and far between. Even as network TV viewership has waned over the past few years, one half-hour comedy show that has been able to hold on to its post as a ratings juggernaut is CBS's "Young Sheldon." Created by Chuck Lorre and Steven Molaro, the family-driven coming-of-age series is a spin-off of, and prequel to, one of the most notable bygone megahits of the sitcom world: "The Big Bang Theory." Whereas its mothership show was an ensemble piece focused on the stories of a group of nerdy friends from Pasadena, CA, "Young Sheldon" zooms back to the nineties to follow the childhood and early adolescence of "The Big Bang Theory" protagonist Sheldon Cooper (played by Jim Parsons there, and Iain Armitage here), as he faces the unique trials of growing up as a child prodigy in a small-town Texan family.
While the news of a Sheldon-focused spin-off was initially met with some trepidation from "TBBT" fans and skeptics alike, "Young Sheldon" has been able to stand on its own as a very different yet similarly crowd-pleasing slice of weekly escapist entertainment and to become one of the most definitional programs of CBS' current weekly schedule. But just how many seasons of "Young Sheldon" are there for newcomers to dive into? For now, the answer is six — but the show is poised to grow beyond that.
Young Sheldon has aired six seasons so far, with a seventh one already confirmed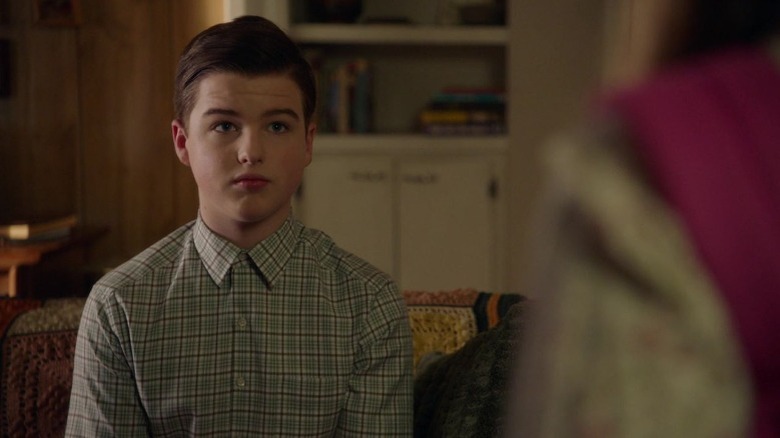 CBS
One indicator of what a cultural phenomenon "The Big Bang Theory" was is the fact that it ran for a whopping 12 seasons, premiering in the distant days of September 2007 and remaining on air until 2019. "Young Sheldon" kicked off in September 2017, concurrently with the original show's 11th season. And its success is similarly demonstrated by the fact that it has remained on top of network ratings rankings since then.
As of the end of Season 5, "Young Sheldon" had aired 105 episodes; as its sixth year ends on May 18, the series is reaching the formidable count of 127 installments. And, as we've already known for some time now, the show is not stopping there: Back in early 2021, CBS was confident enough in the power of its flagship sitcom to renew it for Seasons 5, 6, and 7 all at once.
As for what comes beyond that, well, there's no telling for sure just yet. "Young Sheldon" definitely has the ratings to extend for years and years as "The Big Bang Theory" did. Still, its timeline is fast approaching a turning point in Sheldon Cooper's life that would fundamentally alter the show's dynamic. Season 7 could be the last or just the beginning of a new era for the show; we'll have to wait and see.