Whatever Happened To Kirk Cameron From Growing Pains?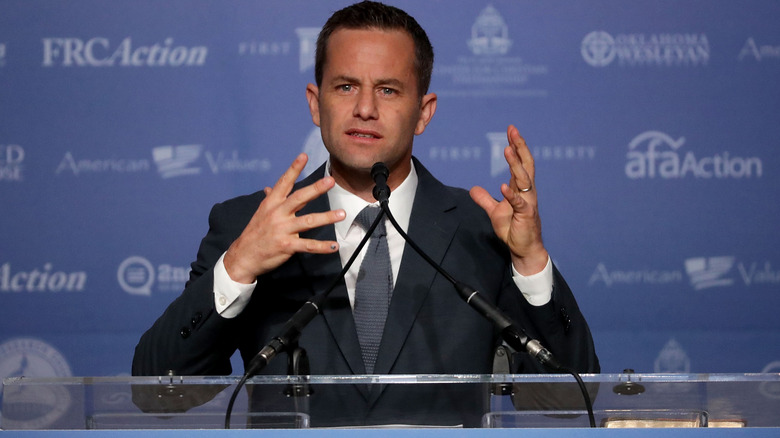 Chip Somodevilla/Getty Images
As troublemaking smart aleck Mike Seaver on "Growing Pains," Kirk Cameron was one of the biggest TV stars of the 1980s. However, in the mainstream sector of popular culture, at least, Cameron's career pretty much tanked after "Growing Pains" ended. If you're wondering what became of him, it's probably because, outside of a "Growing Pains" reunion here and there, he has focused almost exclusively on faith-based projects intended for a devout Christian audience. He's also written books and produced online content for that same audience, balancing out his work with various outspoken political statements on a variety of controversial issues.
But if you're not plugged into the world of Christian media, you might think he was raptured without a trace sometime after the last "Growing Pains" reunion TV movie in 2004. But in the alternate universe of Christian film and television, Cameron has become a star and media mogul, from the "Left Behind" franchise to porn addiction marriage drama "Fireproof" and holiday comedy "Saving Christmas."
Cameron's conversion to born-again Christianity happened while he was still on Growing Pains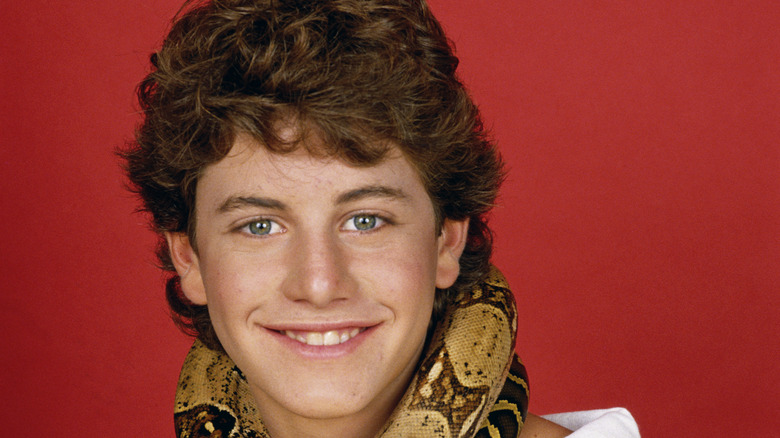 Maureen Donaldson/Getty Images
It's a part of "Growing Pains" lore that perhaps its biggest star experienced a religious conversion during the show's run, and it's even been reported that Kirk Cameron got his on-screen partner Julie McCullough fired after he discovered she had posed for "Playboy" earlier in her career (a rumor he has denied).
Though Cameron did do some mainstream film and TV work during breaks on "Growing Pains," like the body-switching comedy "Like Father Like Son" with Dudley Moore, that phase of his career drew to a close after the show ended in 1992. He tried his hand at another family sitcom on The WB, called simply "Kirk," which also starred his real-life wife, Chelsea Noble. After its cancellation, his phase as a Christian star began in earnest with the release of "Left Behind: The Movie" in 2000.
Based on the popular evangelical thriller novel series of the same name, the "Left Behind" franchise stars Cameron as unraptured journalist Buck Williams during the prophesied end times across three films: "Left Behind: The Movie," "Left Behind II: Tribulation Force," and "Left Behind: World at War."
Cameron did pop up on Netflix's Fuller House in 2019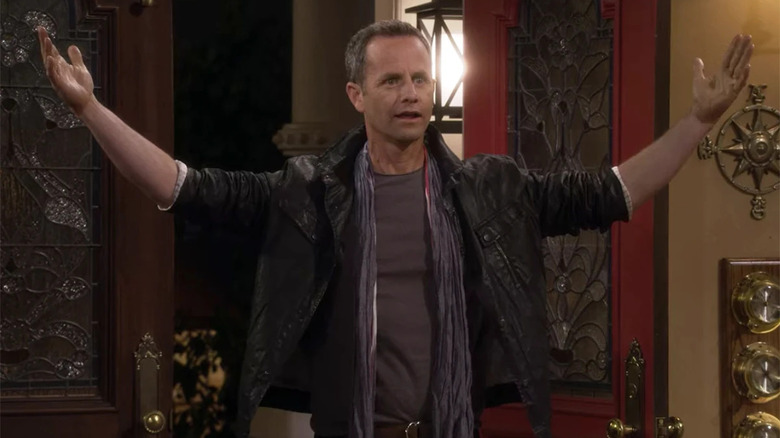 Netflix
In addition to acting in Christian projects like the "Left Behind" movies, Kirk Cameron has also carved a niche for himself as a documentary personality as part of his evangelical ministry. That's also led him to make some controversial public statements that are arguably more notable than anything he's done in the acting world in a while. His anti-gay views, in particular, have sparked backlash over the years. But that wasn't enough to stop him from making a cameo appearance during Season 5, Episode 8 of the Netflix "Full House" revival "Fuller House," titled "Five Dates with Kimmy Gibbler."
As the title indicates, the episode depicts a five-fold dating misadventure for Kimmy Gibbler (Andrea Barber). One of those dates is Kirk Cameron, playing himself. "Full House" and "Fuller House," of course, stars Candace Cameron, Kirk's sister, as DJ Tanner, which probably also facilitated Cameron's cameo appearance on the original series, playing the Tanner family's Cousin Steve, making his "Fuller House" appearance the catalyst of a confusing discontinuity in the "Full House" universe.
Cameron's most recent project is a Christian children's book, and he continues to work prolifically in the worlds of ministry and entertainment.