The Actor Whose Career Tanked After Growing Pains Ended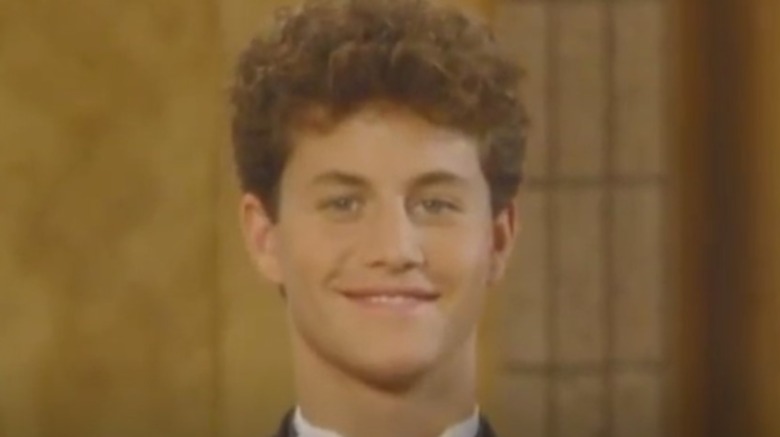 ABC
Landing a role on a popular TV series doesn't always guarantee larger Hollywood success down the line. Some people move on from the sitcoms that made them to become even bigger and brighter stars, such as Jennifer Aniston after "Friends" and Will Smith after "The Fresh Prince of Bel-Air." However, many others fall to the opposite fate and fade out drastically instead. One such actor whose career never transcended his breakout sitcom role is Kirk Cameron.
Cameron became a national heartthrob in the 1980s, playing the role of eldest child Mike Seaver on the ABC sitcom "Growing Pains," which debuted in 1985 and ran for seven seasons. As Cameron grew up over time — and Mike Seaver moved through school, love, and other parts of life — he became the object of countless young peoples' affections, with his bright blue eyes, thick curly brown hair, and confident grin making him among the most swoon-worthy of stars at the time. 
His popularity earned him several Kids' Choice and People's Choice award nominations and wins, and his talent earned him two Golden Globe nominations. After "Growing Pains," he starred in his own sitcom "Kirk," but it only lasted two seasons. At that point, Carmon's career essentially bottomed out. He distanced himself from traditional Hollywood (arguably both intentionally and unintentionally) and fell into a very specific niche: working almost exclusively on faith-based projects.
Here's a closer look at why Kirk Cameron's career tanked after "Growing Pains" ended, and what he's been up to in recent years.
Kirk Cameron carved out a Christ-themed career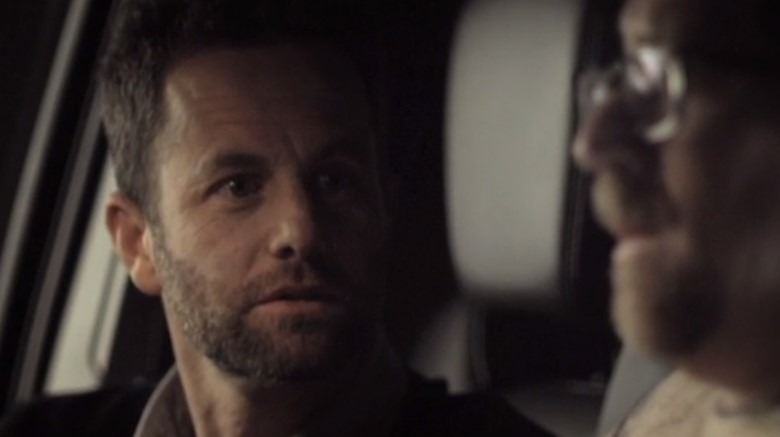 Samuel Goldwyn Films
With the exception of subsequent "Growing Pains"-related projects and an appearance as himself on a 2019 episode of Netflix's "Full House" revival "Fuller House" (star Candace Cameron Bure is his sister), everything Kirk Cameron has done since 1998 has involved a message of faith. First came the 2000 film "Left Behind: The Movie," in which the Bible-prophesied Rapture takes all believers in Christ, but one believer is left behind and works to stop the Anti-Christ from taking over the world by helping others believe in God. Cameron made two sequels to that film in 2002 and 2005.
His other work through the 2000s includes an episode of the CBS drama "Touched by an Angel," the 2001 television movie "The Miracle of the Cards," and the 2008 film "Fireproof." In 2013, he released "Unstoppable," a documentary about uncovering the origins of evil and sin.
The following year, Cameron produced and starred in "Saving Christmas," aka "Kirk Cameron's Saving Christmas." Cameron plays a fictionalized version of himself as he helps his on-screen brother-in-law rediscover what he feels Christmas should be about. "Kirk Cameron's Saving Christmas" generated an average of $2,486 per-screen on opening weekend, as reported by The Wrap at the time. It also became IMDB's worst-rated movie ever with a 1.3 score, and received a 0% rating from critics on Rotten Tomatoes.
However, Cameron's propensity to express highly controversial opinions on sensitive topics may have suppressed his career more than his choice of work. The actor's views on a number of hot-button issues — like creationism and same-sex relationships — have often caused a stir, garnering him negative attention in the media. In this case, it seems separating the artist from the art is too difficult a task for most people, and though he has continued acting, he hasn't found success anywhere near the level he achieved when he was the star of "Growing Pains."