Who Played Carly Corinthos On General Hospital?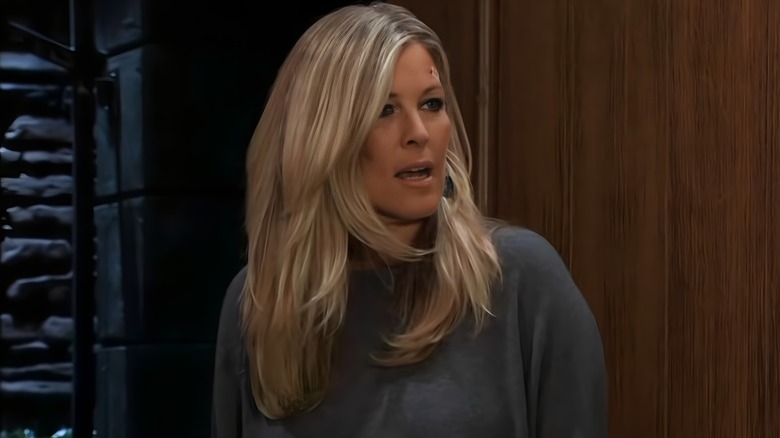 ABC
There's an argument to be made that ABC's "General Hospital" is one of the most iconic daytime programs on American TV. Its long history on the air has made it a staple of the cultural diets of several generations of soap fans, and its 14 Daytime Emmy wins for outstanding drama series make it the undisputed king of that category.
In that time, "General Hospital" has given viewers a host of truly unforgettable characters and arcs. And one that absolutely begs a mention is Carly Corinthos. Initially introduced in 1996 as Carly Roberts, the biological daughter of Nurse Bobbie Jones (Jacklyn Zeman), Carly evolved from a straightforward, startlingly immoral and duplicitous villain to a more complex and layered anti-heroine over the years. Eventually, she settled into her current businesswoman persona as brought to life by Laura Wright. 
The role turned out to be a victory lap for Wright following a storied career in soaps, finally netting her the first, long-overdue Daytime Emmy win of her career for outstanding lead actress in a drama series in 2011. But, as inevitably becomes the case for any character who stays on for decades as Carly has on "General Hospital," Laura Wright is not the only actress to have played Carly and given the role her own unique spin; several other actresses, including Sarah Joy Brown and Tamara Braun, inhabited the role before.
Sarah Joy Brown originated the role of Carly on General Hospital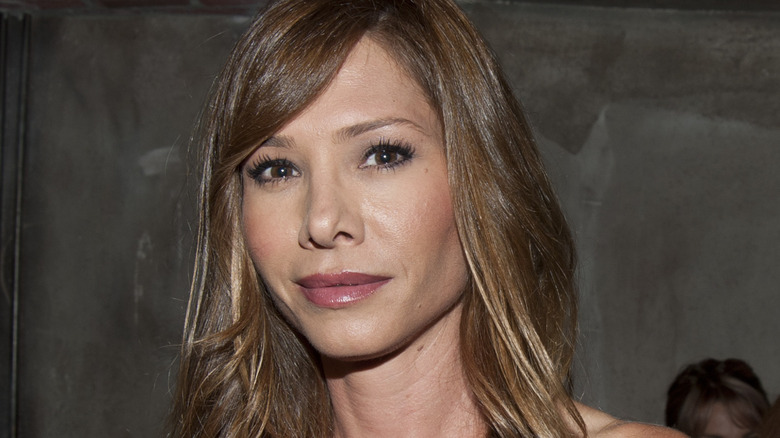 Lilly Lawrence/Getty Images
Laura Wright joined "General Hospital" in the role of Carly Corinthos in 2005, and still plays her to this day. But, before Wright could throw herself into Carly to the point of it becoming her signature role, several other performers took on the character.
The role of Carly was originated by Sarah Joy Brown in 1996. Now a TV veteran much like Laura Wright, Brown was only just getting into the world of acting in the mid-'90s, after attending the Los Angeles High School for the Performing Arts at California State University. Following a stint on the short-lived syndicated superhero show "VR Troopers," Brown found in Carly Roberts her first big breakthrough. She booked the role at the age of 21, beating out a field of seven actresses that included the real-life then-girlfriend of Steve Burton, who played Jason Morgan, according to Sarah Brown Online.
Ultimately, Sarah Joy Brown's devious, unapologetically villainous take on Port Charles' pot-stirring newcomer and serial homewrecker made her one of the actresses American soap audiences most loved to hate. She won a total of three Daytime Emmys for her performance, with two of them being in the outstanding younger actress category, reserved for performers under 25. As the end of her contract drew near, however, Brown inched toward the decision to move on from Carly, leading ABC to seek out a replacement for her, per a report from SoapCentral.com. And, in time, they managed to find one.
The role was played by Tamara Braun between 2001 and 2005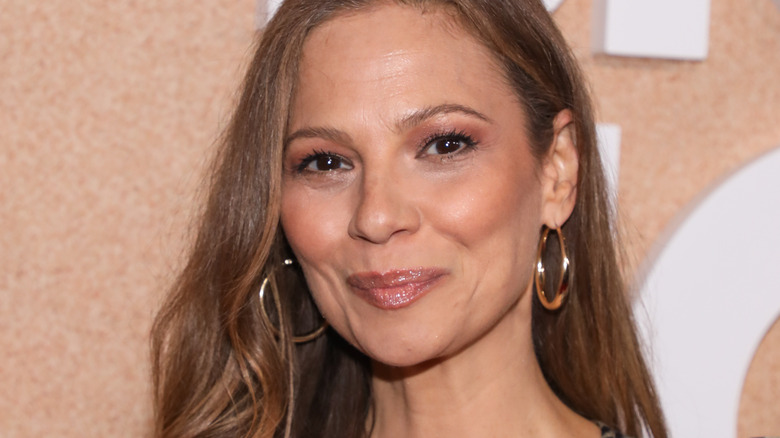 Paul Archuleta/Getty Images
Following Sarah Joy Brown's departure from "General Hospital," Tamara Braun was cast in the role of Carly, by then already known as Carly Corinthos after marrying her iconic flame Sonny Corinthos. Braun, who was 30 at the time, had made prior guest appearances on several primetime series. But her success on "General Hospital" was great enough to launch a remarkably prolific daytime acting career, which would go on to include an Emmy win for "Days of Our Lives" in 2009, and another for "General Hospital" in 2020 after she re-joined the show in the role of Kim Nero. During Braun's tenure, Carly Corinthos became a more sympathetic character, with a lot of emphasis placed on the trials of her turbulent, fan-favorite relationship with Sonny.
Braun left "General Hospital" in 2005, and the process of finding a long-term replacement for her turned out to be a bit tricker than expected for ABC. Jennifer Bransford was originally cast, and played Carly Corinthos for five months, but her performance was not well-received by fans, and she ended up leaving the show before the year was through, according to SoapCentral.com. In those five months, Shayne Lamas also played teenage Carly during a few flashbacks. Then, finally, Laura Wright was cast as Bransford's replacement, and the rest is history — though both Brown and Braun returned for cameos in 2014, and Eden McCoy also played Carly during flashbacks in 2020.