Whatever Happened To The Cast Of 1984's Dune?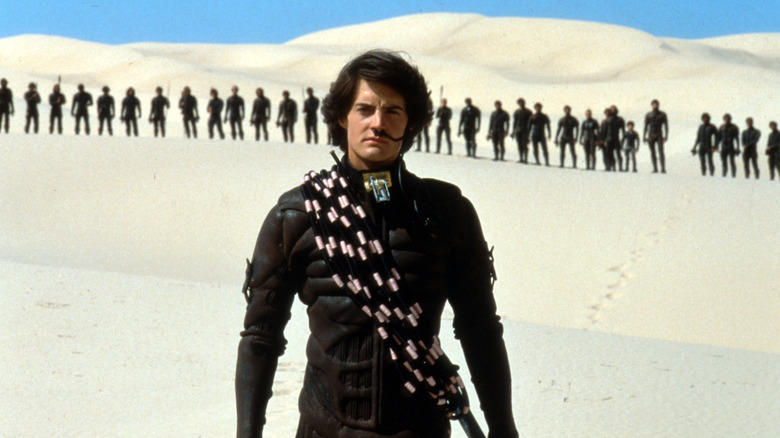 Universal Pictures
Take a moment to remember David Lynch's 1984 adaptation of "Dune." Yes, we know that many consider the movie to be cringe-worthy, with its clunky dialogue to its ridiculous costumes — especially after Denis Villeneuve's glossy, big-budget version of the beloved Frank Herbert novel knocked it out of the park. But if nothing else, the movie is a perfect example of how to not adapt a classic sci-fi novel. Plus, it's fun to look back at the actors from this film and see how far they've come.
Many of the cast members who graduated from "Dune" went on to join other movies by the same director, like "Blue Velvet" and "Twin Peaks." Yet aside from this, the career paths of these actors couldn't have been more different. Some have done Broadway musicals, while others have starred in Hallmark movies, and a few have even performed Shakespeare. Interestingly enough, there have been not one but two "Dune" actors who worked on the show "Captain Planet and the Planeteers."
If you're wondering what happened to the cast of 1984's "Dune," we'll elaborate on the careers of the original stars below.
Kyle MacLachlan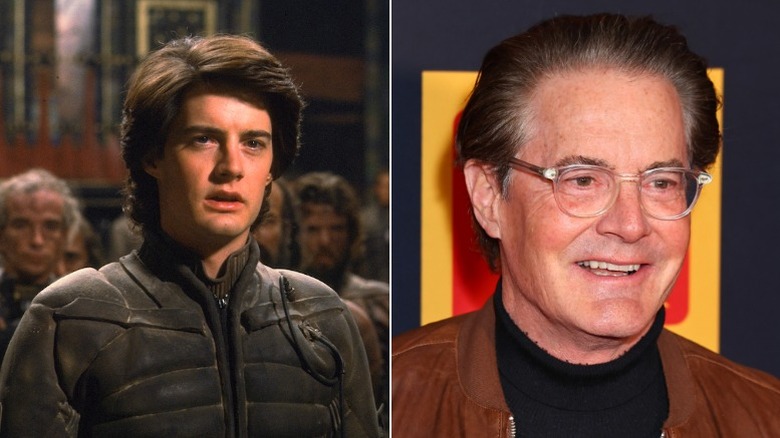 Leon Bennett/Getty Images/Universal Pictures
Kyle MacLachlan made his film debut playing the hero Paul Atreides in 1984's "Dune." Director David Lynch remained in contact with many of the cast members after "Dune" and recruited them for some of his later projects. Kyle MacLachlan was among them, collaborating with Lynch again on "Blue Velvet" and "Twin Peaks." He feels he owes a lot to Lynch for helping his career: MacLachlan told The Guardian, "Meeting David Lynch had a monumental impact on me."
Since working with Lynch, MacLachlan has acted in shows like "Portlandia" and "Agents of SHIELD." MacLachlan has also tackled classic theater, something he has in common with some of his other "Dune" cast members. In a 2000 modern-day retelling of "Hamlet," he took on the dastardly role of King Claudius. It's also worth noting that he managed to survive the disastrous "Showgirls" with his career intact, which is no mean feat. When the story of "Twin Peaks" was revived in 2017, MacLachlan reprised his role as Dale Cooper. And most recently, he starred in the AMC series "Lucky Hank."
Jürgen Prochnow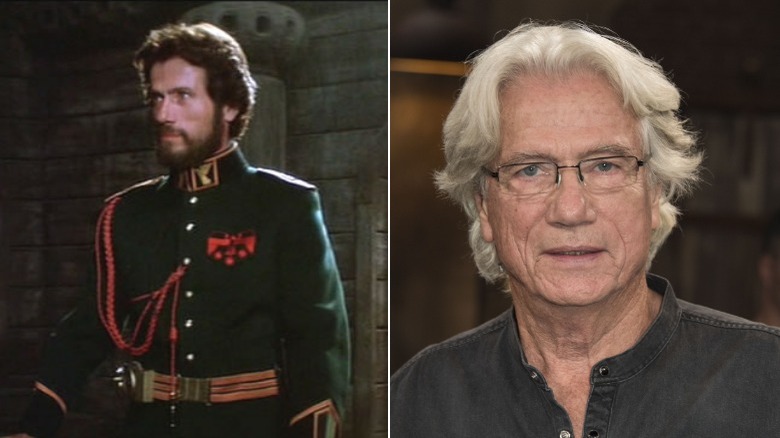 Marc Pfitzenreuter/Getty Images/Universal Pictures
By the time German actor Jürgen Prochnow signed up to play Duke Leto Atreides in "Dune," he had already enjoyed an extensive acting career. Prochnow starred in German films such as "The Lost Honor of Katharina Blum" and "The Consequence" in the 1970s. In his most iconic role, he portrayed a U-boat captain in "Das Boot." After appearing in "Dune," he began taking more roles in English-language movies, such as "Judge Dredd" in 1995 and "The Da Vinci Code" in 2006.
Fans of Prochnow will notice he is often cast in the role of villains, whether it's Major Muller from "The English Patient" or Maxwell Dent from "Beverly Hills Cop 2." "I try to avoid [being typecast as the bad guy]," he shared in an interview at Brussels International Fantastic Film Festival, "but I have nothing against bad guys. I think very often ... they are better-written [and] more interesting to portray."
Although Prochnow wasn't a part of the original "Twin Peaks," he still participated in two spin-offs, appearing in "Twin Peaks: Fire Walk with Me" and "Twin Peaks: The Missing Pieces." Later in his career, he spent more time focusing on German-language films such as "The Dark Side of the Moon" and "The Final Journey."
Francesca Annis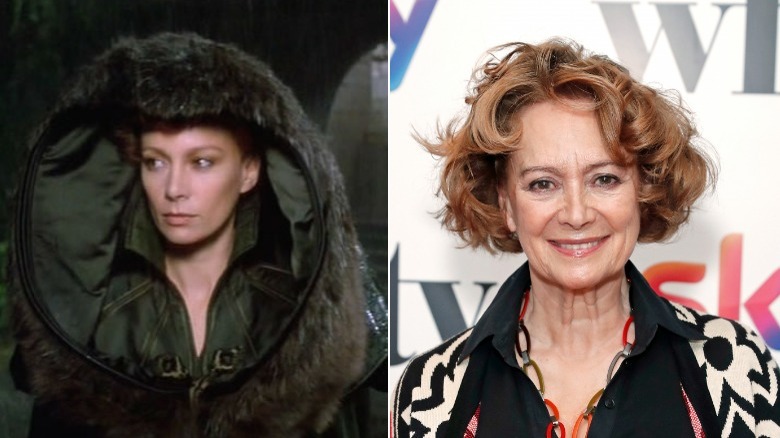 David M. Benett/Getty Images/Universal Pictures
Francesca Annis played Paul's mother, Lady Jessica, in 1984's "Dune," but it was not her first sci-fi B-movie role: She also played the Widow of the Web in "Krull." Despite these roles, Annis has a long history of performing Shakespeare on stage and in film. Although Annis was willing to film a nude scene in Roman Polanski's "Lady Macbeth," she drew the line at posing for magazine covers. After Hugh Hefner saw her performance and suggested that she model for "Playboy," Annis declared, "I'm an actress, not a pinup," according to Turner Classic Movies.
Her most iconic role is the titular character in "Lillie," a historical drama based on the life of British socialite Lillie Langtry, for which she won a BAFTA. Annis has largely gravitated toward period dramas in a similar vein to "Lillie," including "Libertine," "Jane Eyre," and "Cranford." She also played an older woman in a relationship with a younger man in "Reckless," which some have argued mirrored her relationship with Ralph Fiennes in real life. Since 2008, Annis has worked almost exclusively on television, with the exception of the 2018 movie "King of Thieves."
Kenneth McMillan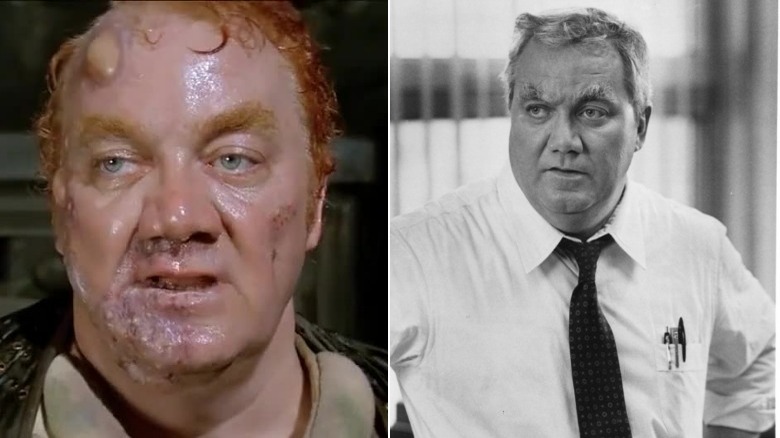 Michael Ochs Archives/Getty Images/Universal Pictures
Kenneth McMillan got into film relatively late in the game. Although he had been a theater actor since he was 30, McMillan only got his first film role at age 41, as a minor character in the 1973 film "Serpico." Once he established himself in Hollywood, McMillan was often cast as either a villain or a cop. McMillan was no stranger to playing unsavory characters; he played segregationist Bull Connor in a 1978 miniseries about Martin Luther King Jr. and the callous detective Frank Crotty in "True Confessions." However, he took things to a whole new level with "Dune." His portrayal of Baron Vladimir Harkonnen was wildly over-the-top, yet McMillan committed to the character completely.
After "Dune," McMillan played a character almost as unhinged in "Cat's Eye." Although he didn't float around like the Baron in "Dune," he did blast the film's hero with a fire hose. However, most of his later roles were comparatively mundane, ranging from a straight-faced military captain in the comedy "Armed and Dangerous" to the owner of a garbage truck company in "Magnum P.I." McMillan passed away in 1989, and "Three Fugitives," the final film he appeared in, was released after his death.
Dean Stockwell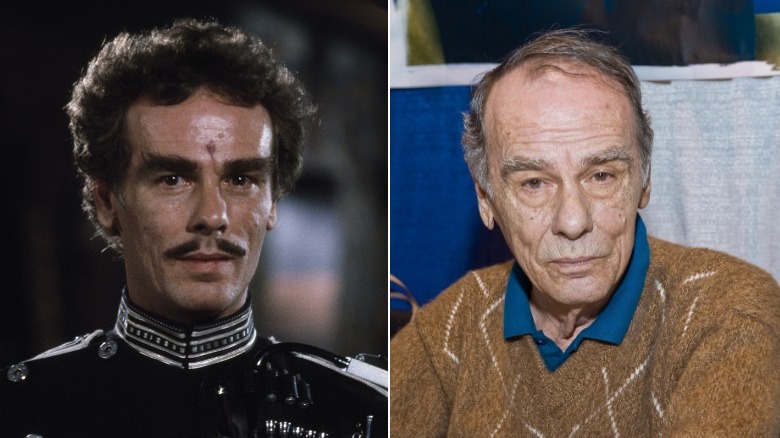 Timothy Hiatt/Getty Images/Universal Pictures
Dean Stockwell had an acting career long before he played Dr. Wellington Yueh in "Dune." Stockwell (whose father was famous for providing voiceover performances in "Snow White and the Seven Dwarfs") appeared in films such as "Anchors Aweigh" as early as age 9.
After "Dune," Stockwell collaborated with David Lynch once again in "Blue Velvet," completely stealing the movie with his eerie lip-sync delivery of the song "In Dreams." Later in life, Stockwell appeared in the 2004 remake of "The Manchurian Candidate" and the 2004 reboot of "Battlestar Galactica." It's also worth noting that Dean Stockwell provided the voice of Duke Nukem in "Captain Planet and the Planeteers."
For his performance as the villain Tony "The Tiger" Russo in "Married to the Mob," Stockwell got an Oscar nomination. This demonstrated to Hollywood that Stockwell was more than just a character actor: He could also be trusted with a starring role. This may have helped him nab his most iconic role, Admiral Al Calavicci on the series "Quantum Leap." Stockwell was so beloved that when NBC rebooted the show in 2022, showrunner Martin Gero hoped to give the actor a cameo in the new series. Unfortunately, Stockwell passed away before the new version of "Quantum Leap" went into production. Still, Gero told TV Line that he wanted to honor Stockwell in the new show. "When he passed, it was important for us to maintain the legacy of that character in the show in a real and profound way," said Gero.
Everett McGill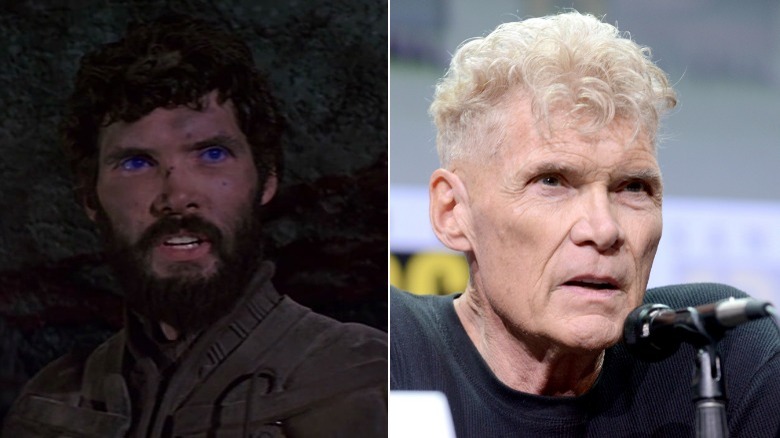 Albert L. Ortega/Getty Images/Universal Pictures
Stilgar, the leader of the Fremen, was played by Everett McGill in the 1984 adaptation of "Dune." McGill got his start on the soap opera "Guiding Light" and later starred in "Quest for Fire," where he played a caveman. Following "Dune," McGill played a lot of military-type characters, including Major Malcolm Powers in "Heartbreak Ridge" and Colonel Paul Tanner in "My Fellow Americans." He also starred in the James Bond movie "License to Kill." Like many of the cast members of "Dune," McGill worked with director David Lynch again, acting in both "Twin Peaks" and "The Straight Story."
After appearing in an episode of "JAG" in 1999, McGill decided to retire from acting because he knew he would have difficulty getting roles as he got older. "I saw what was coming," he told The Sedona Monthly. "I'd seen my friends reach that wall where they weren't getting calls. They were doing 80 auditions to land one job ... I didn't want to be there." Instead, he focused on launching a business building townhouses. Still, McGill loved "Twin Peaks" so much that he briefly came out of retirement to reprise his role as Big Ed Hurley in 2014 and 2017. Of course, he needed a little nudging. David Lynch had lost contact with the actor, so he asked on Twitter to see if anybody knew a way to reach McGill. Luckily for "Twin Peaks" fans, Lynch managed to find McGill and convince him to return.
Alicia Witt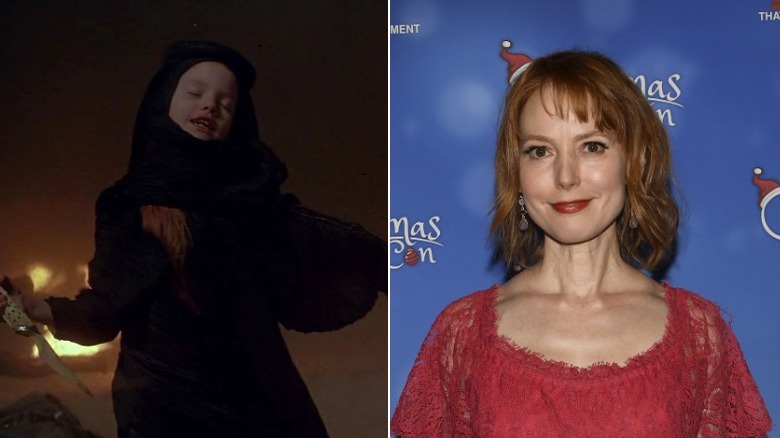 Michael S. Schwartz/Getty Images/Universal Pictures
You may remember Alicia Witt as Paul's little sister Alia from "Dune." This role was actually Witt's acting debut, and she was only seven years old at the time. In an interview for Pickler and Ben, Witt shared that she first caught the attention of the film's casting director when she was five years old, reciting Shakespeare on the reality TV show "That's Incredible!" It turned out she was a godsend to the crew of "Dune," because they wanted a child actress "who could basically say big words," explained Witt, "[since] the character I played had been born with generations of knowledge." After "Dune," Witt never acted in another film or TV series until she collaborated with David Lynch again on "Twin Peaks."
Since then, Witt has starred in films like "Urban Legend" and "Two Weeks Notice." She was featured in "The Sopranos" and "The Walking Dead," and returned to the Lynchian fold for the 2017 revival of "Twin Peaks." Witt has also starred in TV movies for Hallmark, including many Christmas films. From "The Mistletoe Inn" to "A Madea Christmas," Witt has spread an awful lot of Christmas cheer. In fact, Witt acted in at least one Christmas movie eight years in a row, only breaking that streak in 2021. But she's also been keen to stretch herself as an actor, taking on more serious TV roles in shows like "Orange is the New Black" and DC's "Stargirl."
Sean Young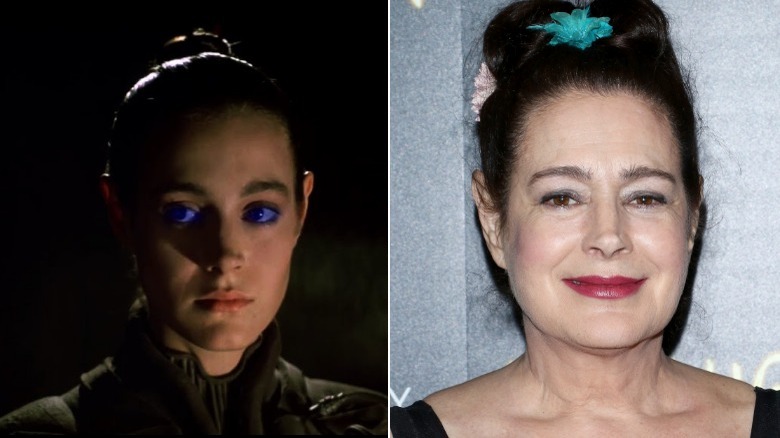 Jim Spellman/Getty Images/Universal Pictures
For those who were wondering what happened to Rachael from "Blade Runner," "Dune" was one of the next roles taken by actress Sean Young. (She played Chani, although unfortunately the character wasn't given as much to do as Zendaya's character in the 2021 version.)
After "Blade Runner" and "Dune," filmmakers began typecasting her, constantly asking her to play characters similar to Rachael. In "No Way Out," Young played a seductress who was killed off early in the movie, while in "Fatal Instinct" she was given the role of — you guessed it — a femme fatale. Young almost had the opportunity to play Vicky Vale in Tim Burton's "Batman," but after an on-set injury, she was replaced by Kim Basinger. During the 2000s, Young struggled with addiction and later appeared as a guest on "Celebrity Rehab," an experience she describes as extremely humiliating. Still, she has had a few great roles in recent years, like on the Emmy-winning series "The Alienist," proving her ability as an actor.
If you or anyone you know needs help with addiction issues, help is available. Visit the Substance Abuse and Mental Health Services Administration website or contact SAMHSA's National Helpline at 1-800-662-HELP (4357).
Brad Dourif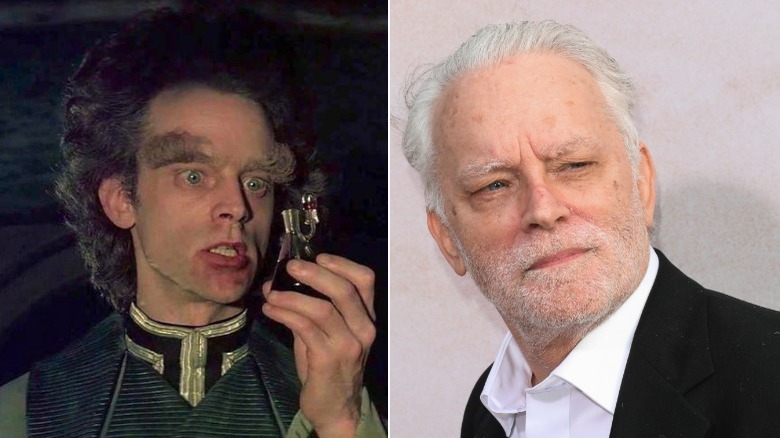 Paul Archuleta/Getty Images/Universal Pictures
Ever since Brad Dourif portrayed Billy Bibbit in "One Flew Over the Cuckoo's Nest" (a role he received an Oscar nomination for), he has been playing eccentric or off-putting characters ever since. Certainly Piter De Vries from 1984's "Dune" qualifies as one of them.
After completing "Dune," the actor collaborated with David Lynch again in "Blue Velvet." But Lynch wasn't the only auteur that Dourif had the opportunity to work with; He also acted in Werner Herzog's "Scream of Stone" and Peter Jackson's "The Lord of the Rings: The Two Towers." In more recent years, Dourif left a lasting impression as the reliable Doc Cochran on the popular HBO Western "Deadwood," as well as appearing on a few episodes of "Star Trek: Voyager."
But arguably one of his most famous roles is actually a voiceover performance. Ever since the 1988 horror movie "Child's Play," Dourif has been voicing the haunted doll Chucky, reprising the role through countless sequels. Along the way, Dourif has participated in a number of horror movies, including "The Exorcist III" and "Gingerclown."
Sting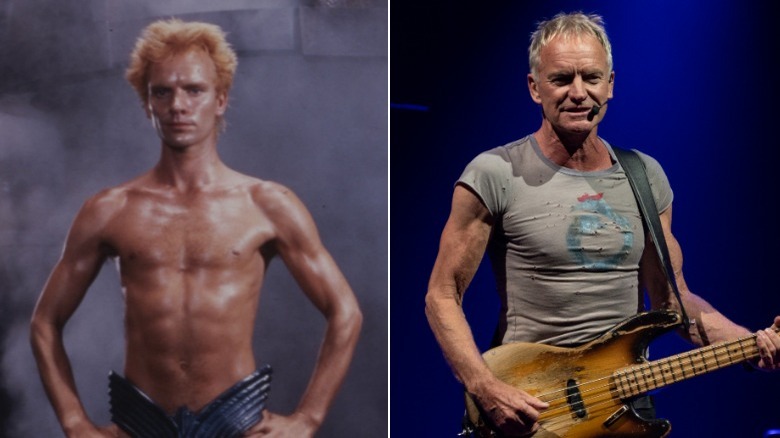 Rob Ball/Getty Images/Universal Pictures
In "Dune" (1984), the Baron's nephew Feyd-Ruatha was played by none other than Gordon Matthew Sumner, better known as Sting. Funnily enough, his "Dune" co-star Patrick Stewart had no idea that Sting was a music phenomenon. Stewart admitted at Emerald City Comic Con (via The Hollywood Reporter) that he'd never heard of Sting or his band "The Police" at the time. As Stewart recalls, "[Sting] said, 'No, I'm in a band.' And I said, Oh, what kind of band?' And he said, 'The Police.'" Naturally, Stewart's first response was to ask, "You play in a police band?"
Since hanging up the sci-fi codpiece that he wore in "Dune," Sting has won several Grammy awards for his music, along with Oscar nominations for the songs he wrote for the movies "Cold Mountain" and "The Emperor's New Groove." He played Dr. Frankenstein in the 1985 film "The Bride," and he is the second "Dune" alumni who lent his voice to "Captain Planet and the Planeteers." Sting's acting credits for the past 20 years have mostly been limited to cameos where he plays himself. For instance, Sting has sung onstage with Robert Downey Jr. in "Ally McBeal," been summoned to court in "The Bee Movie," and been a suspect in a murder investigation in "Only Murders in the Building." Sting also starred in and wrote the songs for the Broadway musical "The Last Ship."
Patrick Stewart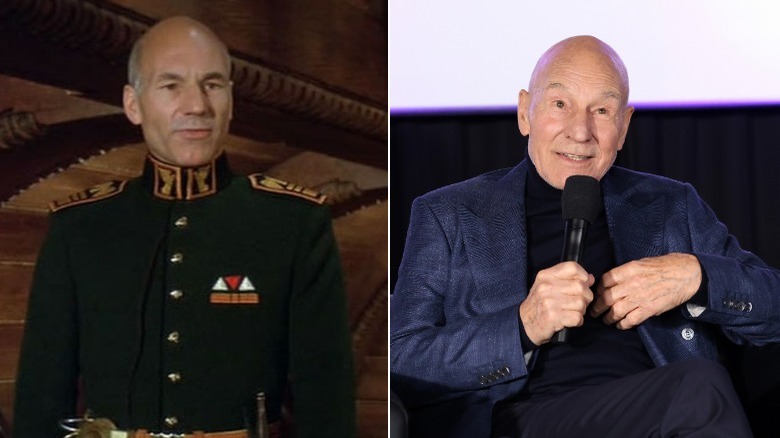 Jesse Grant/Getty Images/Universal Pictures
Patrick Stewart hardly needs an introduction: he's arguably the most famous actor from the cast of 1984's "Dune." After portraying Gurney Halleck in "Dune," Stewart went on to play characters such as the Duke of Suffolk in "Lady Jane" and King Richard in "Robin Hood: Men in Tights." He quickly established a reputation for playing regal and commanding leaders, so naturally, he was a perfect fit to play Captain Jean-Luc Picard in various "Star Trek" movies and shows, as well as Professor X from "X-Men." (Most recently, Stewart got a cameo as Professor X in "Dr. Strange in the Multiverse of Madness.") The actor also got an Emmy nomination for a 2009 adaptation of "Hamlet," making him the second "Dune" alumni to portray King Claudius. Stewart has also voiced plenty of narrators (like in "Ted" and "Sinbad: The Fifth Voyage"), with filmmakers taking advantage of the fact that audiences would listen to him read the phone book. In 2010, he was knighted by the late Queen Elizabeth II.
While Stewart has proven himself as a serious actor, he thankfully doesn't take himself too seriously: He gave a very sporting performance as the Poop emoji in "The Emoji Movie." He is clearly not afraid to poke fun at himself, as shown by his self-parody in "Extras" and the cartoony version of Picard he played for "Robot Chicken."