Whatever Happened To Dura Tent After Shark Tank?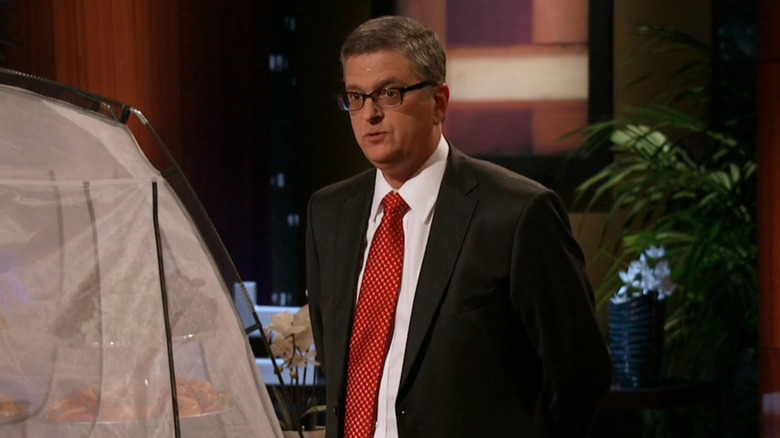 ABC
"Shark Tank" Season 4 saw Dan Rothwell's picnic protection gear Dura Tent fail to receive a deal from the show's panel of wealthy investors. But their comments inadvertently helped the company do better than ever before. 
Following his appearance on "Shark Tank," Rothwell took the advice of Lori Grenier, who believed that the product's name didn't convey the right idea. Taking the tip to heart, Rothwell replaced the Dura Tent name with the more appealing PicnicPal. PicnicPal can now be found on the company's website, Amazon and As Seen on TV, where it is still sold under the Dura-Tent name. The product is available in two different sizes, the PicnicPal Plus and the PicnicPal XL. 
Customer reviews for the PicnicPal have been largely positive, with many finding the product's ease of use and durability as well as the company's customer service to be exceptional. As of May 2022, Rothwell's business had earned just under a million in annual revenue. Rothwell could have likely brought in bigger bucks with a shark on board, but the only "Shark Tank" deal offered to the entrepreneur was truly worth swatting away.
Dan almost got a lousy deal from Kevin O'Leary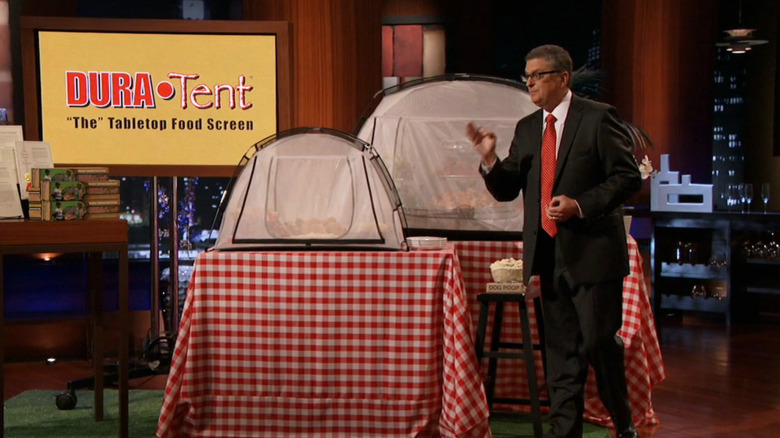 ABC
As it name implies, Dura Tent replicates a small tent and can be placed over several platters of food at a time to protect them from flies and other debris. Creator Dan Rothwell brought his idea to "Shark Tank" looking to obtain a $50,000 investment in the company for 30% equity. 
The sharks may have been impressed by the company's sales of 50,000 units, but Rothwell's calculations for how he got to those numbers didn't add up for the investors. On top of that, some of the sharks found the product itself laughable, with Lori Greiner believing it could use a name change. Kevin O'Leary made an unpleasant offer, saying he simply wanted to be paid back by taking a small percentage of product sales instead of taking equity. Rothwell responded that he was looking for a partner who could bring more marketing expertise, so O'Leary declined his offer and Rothwell left empty-handed. 
Much like how his product keeps flies away from picnic goodies, the sharks dashed Rothwell's hopes to get some of their sweet cash. But thankfully for him, that didn't stop Rothwell from making a buzz on his own about Dura-Tent.