Downton Abbey Movie Officially A Go With Returning Cast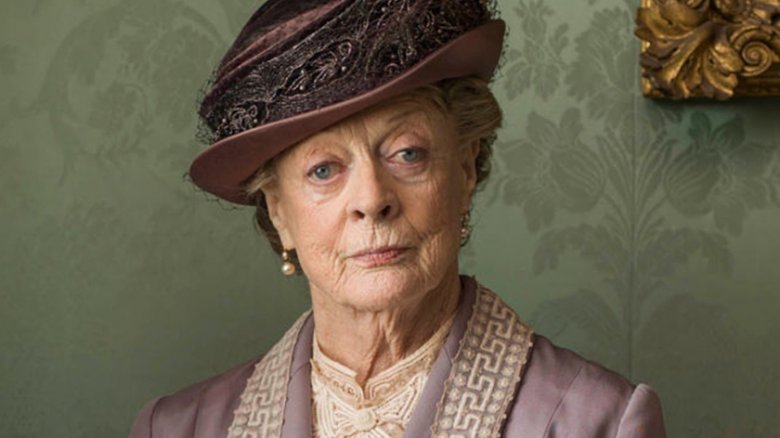 We're all cordially invited to return to Downton Abbey — this time, in theaters. 
As first announced by Deadline, the Downton Abbey movie has finally received the green light. The pic, a Focus Features and Carnival Films project, is set to begin production this summer. 
But that's not the end of the good news: the original main cast of the Downton Abbey television series is returning for the film. The roster includes Maggie Smith, Michelle Dockery, Hugh Bonneville, and Joanne Froggatt, who will reprise their respective roles as Violet Crawley, Lady Mary Crawley, Robert Crawley, and Anna Bates. 
The outlet notes that "not every recurring character" will appear in the Downton Abbey film — which is understandable considering that the series' main, recurring character, and guest cast lists rival the size of Game of Thrones'. However, principal photography will take place somewhere very familiar: Highclere Castle, the Jacobethan-style country house used as the main filming location on the series. 
Julian Fellowes, who created the acclaimed period drama, will serve as a producer on the upcoming film. He also penned the screenplay, from which Brian Percival (The Book Thief) will direct. 
Not much else is known about the Downton Abbey movie, but it's assumed that the story will pick up sometime after the 2015 series finale, which featured a flurry of happy endings: Lady Edith (Laura Carmichael) got married, Isobel (Penelope Wilton) and Lord Merton (Douglas Reith) looked happier together than ever, and Daisy Mason (Sophie McShera) and Andy (Michael Fox) carried on their romance. 
Over the series' six seasons, there have been plenty of plot twists. Remember when the Turkish diplomat Kemal Pamuk (Theo James) suddenly died of a heart attack in the most intimate, arguably scandalous of moments, or when Lady Sybil (Jessica Brown-Findlay) passed away after giving birth, or when Matthew (Dan Stevens) flipped his car over and died (a lot of characters were killed off on Downton Abbey)? Maybe something drastic has happened in the time between the show's conclusion and the film's commencement, and not everything that was left tied up in a pretty bow will be as bright and shiny when the movie begins. 
It was always in the series' nature to end things on a jaw-dropping note — Anna (Froggatt) getting arrested at the end of season 5 is a standout — so fans getting their theory-making minds churning by greasing them up with the idea that perhaps the Downton Abbey movie will open on a dramatic reveal seems like an a-okay thing to do. 
The Downton Abbey film is currently without a release date, but everyone appears excited about the TV-to-movie translation, us at Looper included.