Ahmed Best's Future In The Star Wars Universe Looks Better Than Ever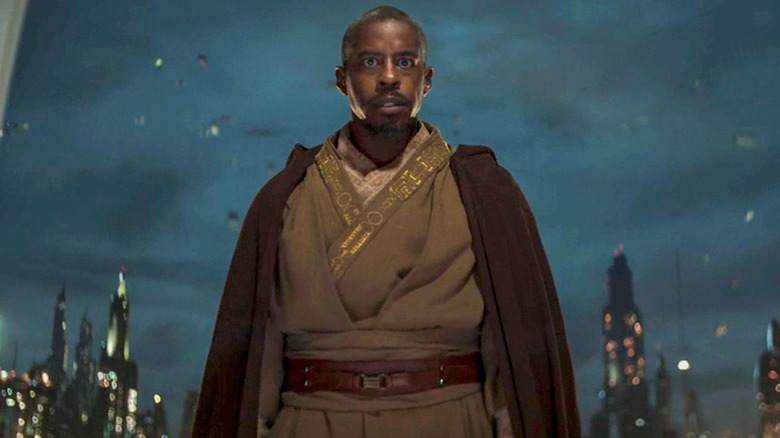 Lucasfilm/Disney+
Jon Favreau and Dave Filoni shocked the entire "Star Wars" fandom by giving Ahmed Best the franchise's greatest redemption in "The Mandalorian." Seeing the actor, who once received such unjust harassment for playing Jar Jar Binks, return to a galaxy far, far away was one of the highlights of Season 3, and it looks like the door is open for Kelleran Beq's return.
"It's always a possibility," Filoni told Entertainment Weekly. "We love Ahmed, and he did such a great job. It was a real thrill for us to get him involved." Favreau then doubled down on Beq, saying, "I think people dig seeing that character. I want to learn more about that character."
With the help of some Naboo guards, Best's Jedi Master managed to rescue Grogu from the Jedi Temple on Coruscant during Order 66. He got the lovable bundle of joy off-planet, but fans didn't see what happened next. While we know Grogu eventually fell into the hands of the Empire, there could still be plenty to explore with Kelleran Beq and Grogu post-Order 66.
Ahmed Best is one of us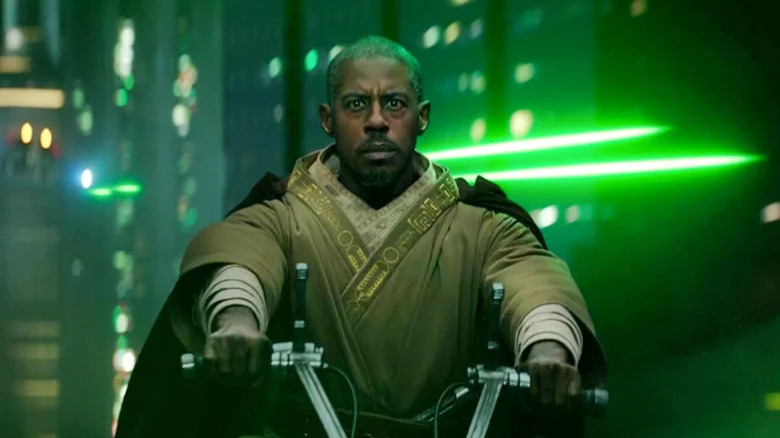 Lucasfilm/Disney+
While fans couldn't be more excited to see Ahmed Best get the "Star Wars" redemption he so deeply deserved, the actor released a message following his "Mandalorian" appearance, reassuring everyone that he is just as big of a fan as we are.
"Thank you so much for everybody who ever rocked with me!" Best said in his message. "I am more of a fan than I am a person in these movies, and I have always been and always will be. I get just as excited when every new 'Star Wars' thing drops." The actor continued to express his love for all things "Star Wars," including the franchise's annual Celebration event. He ended his message with a heartfelt, "I'm right there with you, thank you! And let's keep loving this thing."
Best seems eager to be back in the world of "Star Wars," this time with much more positive reactions. Judging by his message to fans after his "Mandalorian" episode, he seems like he'd jump at the opportunity to return to the character and continue Kelleran Beq's story, so it's just up to Jon Favreau and Dave Filoni whether that happens.