Why Otho From Beetlejuice Looks & Sounds So Familiar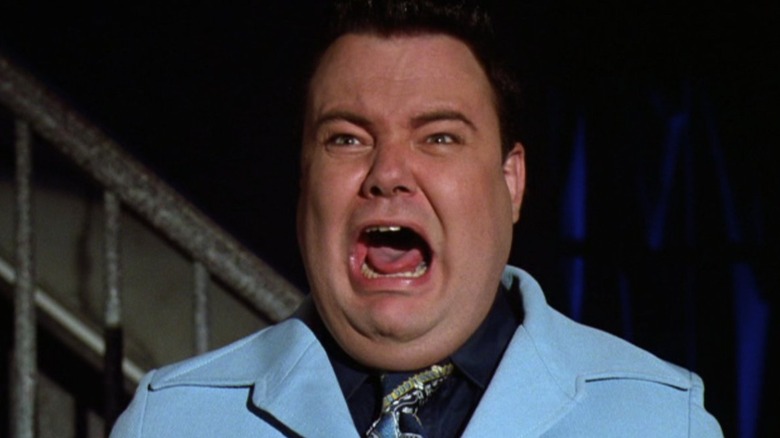 Warner Bros.
"Beetlejuice" from director Tim Burton is nothing short of a horror-comedy classic. The 1988 feature has it all: delightfully strange creatures, Michael Keaton giving his all as the titular character, and even some hits from the late great Harry Belafonte. Thanks to all of these factors and more, the film has remained widely beloved since its release, which only means one thing in the modern entertainment landscape. A "Beetlejuice" sequel is on the way, carrying on the story of the iconic bio-exorcist and the Deetz family while reminding everyone that nothing is truly sacred in Hollywood.
To bring this sequel to life, newcomers like Jenna Ortega and Monica Bellucci have been brought on to fill out the cast. Worry not, though, longtime "Beetlejuice" fans, key players from the original are set to return. So far, Keaton is slated to come back as Beetlejuice, joined by Winona Ryder in a reprisal of Lydia Deetz. One has to imagine that other iconic "Beetlejuice" characters will tag along as well, though it's more than likely that Otho Fenlock — Delia Deetz's (Catherine O'Hara) eccentric friend with an interest in the paranormal — won't make an appearance.
In the original film, Otho was portrayed by Glenn Shadix, who died on September 7, 2010, at the age of 58. For those curious about where else they might have seen or heard the actor, here are some highlights of his career to help narrow down why he may look and sound so familiar.
Beetlejuice led to multiple collaborations between Tim Burton and Glenn Shadix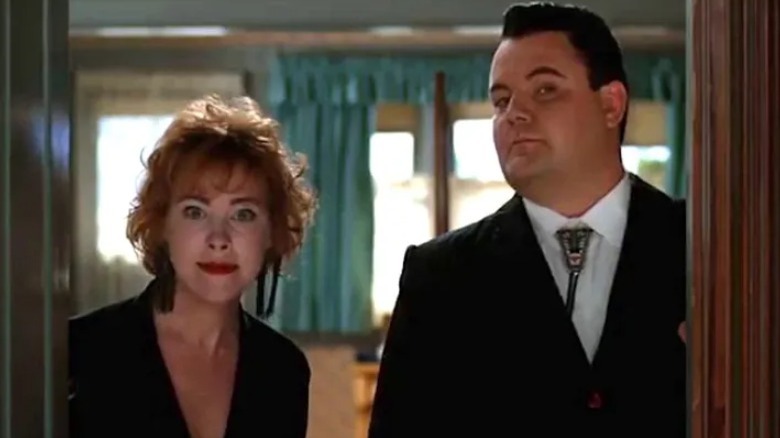 Warner Bros.
Despite not being a very big part of "Beetlejuice," Glenn Shadix turned in a memorable performance as Otho. In fact, it's commonly regarded as his breakout acting performance. He's appropriately smug yet cowardly, making his comeuppance for constantly disrespecting the departed Maitland couple all the more entertaining. Evidently, director Tim Burton was impressed with how Shadix approached the character just as much as moviegoers were, leading to a few more collaborations between them post-"Beetlejuice."
Five years after "Beetlejuice" came and went from theaters, Henry Selick's stop-motion favorite "The Nightmare Before Christmas" premiered. Burton produced and developed the story, while Shadix voiced the two-faced Mayor of Halloween Town — a role he'd return to for video games such as "The Nightmare Before Christmas: Oogie's Revenge" and "Kingdom Hearts II." Shadix also contributed to the Burton-produced "World of Stainboy" in 2000 in various roles. Burton and Shadix's final collaboration took place via 2001's "Planet of the Apes," with Burton in the director's chair and Shadix in the role of Senator Nado.
Shadix landed minor roles in other '80s and '90s productions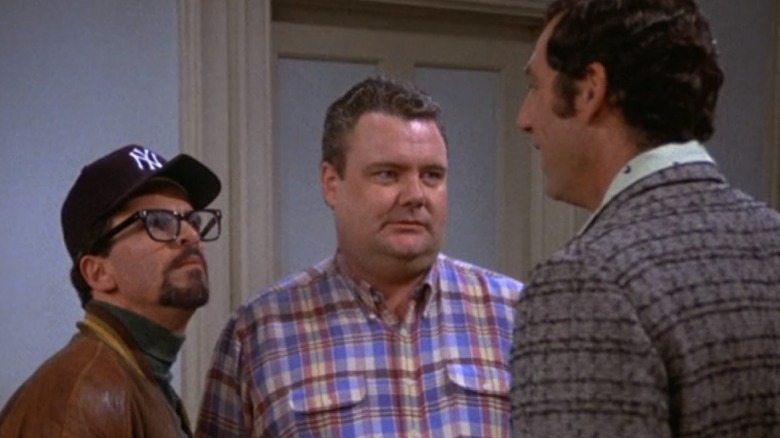 NBC
In addition to his work with Tim Burton, Glenn Shadix landed numerous smaller roles in film and television projects throughout the late 1980s into the '90s. At the movies, he appeared in "Heathers" as Father Ripper, "Demolition Man" as Associate Bob, and "Multiplicity" — starring his "Beetlejuice" castmate Michael Keaton — as a building inspector. In terms of his film credits, Shadix concluded the 20th century by lending his voice to the direct-to-video "Anastasia" spin-off, "Bartok the Magnificent."
Meanwhile, on the television front, Shadix appeared on some of the era's biggest small-screen titles. TV juggernauts such as "Roseanne," "Seinfeld," "Cheers," and "The Fresh Prince of Bel-Air" all briefly brought him on. Although, his most lengthy TV stints of the time came thanks to non-physical parts. For example, on "Tattooed Teenage Alien Fighters from Beverly Hills," he voiced Nimbar for 26 episodes. Shadix went on to provide vocal performances on "Zorro" and "The Fantastic Voyages of Sinbad the Sailor" for 26 episodes each.
Shadix continued to build on his entertainment legacy throughout the 2000s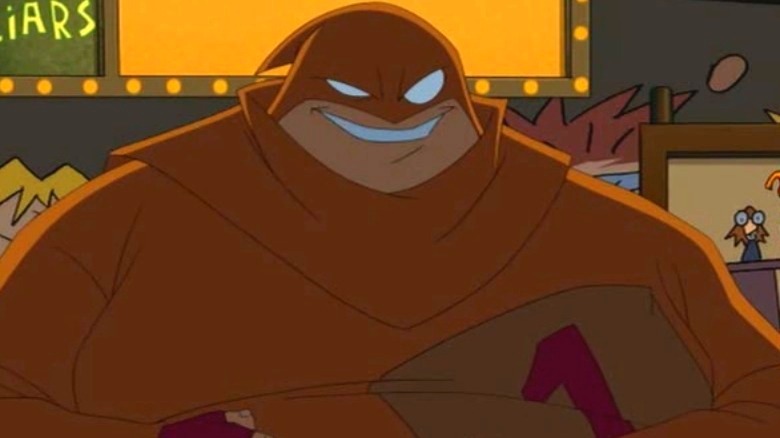 Cartoon Network
With the turn of the century, Glenn Shadix continued to prosper in the entertainment world. As the decade went on, he'd appear at the cinema in the flesh less than before, turning in more great voice performances in movies and TV shows. After kicking off the 2000s with a one-off voice spot on "Men in Black: The Series," Shadix quickly became well-acquainted with the world of DC Comics-based animated media. He voiced Artie "Cluemaster" Brown on "The Batman" (and the video game "Batman: Multiply, Divide and Conquer"), Steven Mandragora on "Justice League Unlimited," and Monsieur Mallah and the Brain on "Teen Titans."
Outside of the DC realm, Shadix sharpened his voice acting skills on a few other notable productions. The likes of "Jackie Chan Adventures," "Lilo & Stitch: The Series," and "All Grown Up!" added him to their cast lists for short runs. All the while, he took on a handful of live-action endeavors for good measure, like "Sol Goode" and five episodes of "Carnivàle." His final credit of the decade came in the form of 2009's "Tom Cool," which ultimately turned out to be his final non-posthumous release.
Following Shadix's untimely death in 2010, two projects featuring him released to the public: 2010's "Finding Gauguin" and "The Little Engine That Could" from 2011. His acting career wasn't long, but in the time that he lent his talents to movies and TV shows, he undeniably made his mark on pop culture.