Who Plays Giselle In One Of Us Is Lying?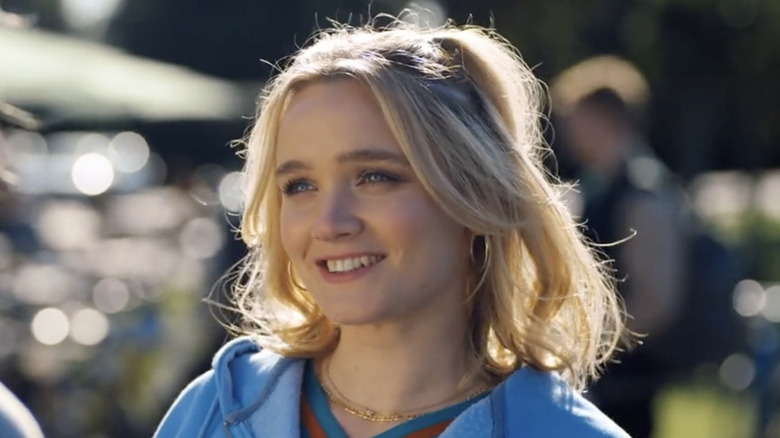 Peacock
"One of Us is Lying" fans remember that throughout the show, many were suspected of being Simon Says, including Giselle Ward, who, while she only appeared in a few entries of the Peacock series' second season, definitely made a compelling case as a suspected candidate for the main villain. After watching her memorable run being a Murder Club Person of Interest, some viewers might wonder which talented star portrayed the potential phone-based puppet master.
Giselle was first introduced in Season 2, Episode 3 ("Simon Says Let's Get Personal"), and it was revealed that she had fallen in love with Jake Riordan (Barrett Carnahan) over the summer before he met his untimely fate at the hands of the main cast. After her game-changing revelations, the Murder Club found enough evidence to suggest Giselle was the individual behind the maniacal text requests. But in Season 2, Episode 4 ("Simon Says Gotcha!"), they find her dead body, indicating she was not the one pulling the strings after all.
The actress responsible for Ward's impactful arc was Emma Jenkins-Purro. While she doesn't have many credits, the actress has made it count with the few gigs she has taken on, such as appearing in an episode of "The Brokenwood Mysteries" and an entry of "My Life is Murder." But it isn't just the small screen where she has excelled. She won best supporting actor at the Prodigy Film Festival in 2022 for the short film "Bygones." Jenkins-Purro also played a pretty significant role in a critically acclaimed horror film, taking part in what many revere as one of the film's highlights and one of its most terrifying moments.
Emma Jenkins-Purro played Mitsy in Pearl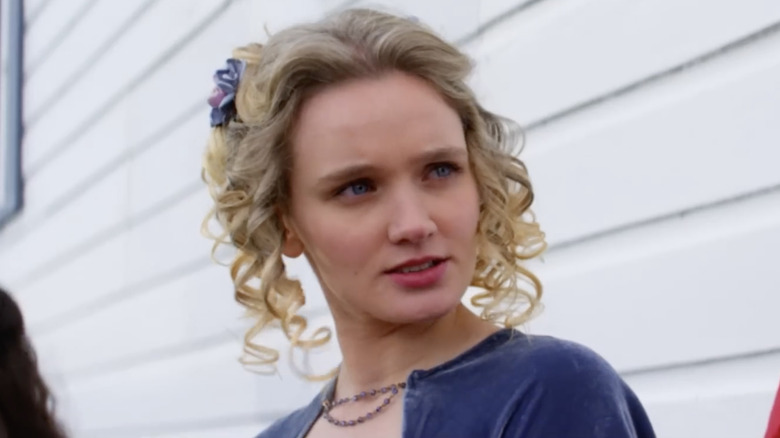 A24/YouTube
The film "Pearl," the second chapter in Ti West's "X" trilogy, has achieved remarkable scores on Rotten Tomatoes and an impressive haul at the box office, earning over $10 million against a $1 million budget. Mia Goth gave an exceptional performance as the highly imaginative titular persona, with some of the character's more memorable moments occurring during the film's murder spree ending. One of the poor souls that meets her demise from the wrath of Pearl is her husband's sister Mitsy, who was played by Emma Jenkins-Purro. 
Before Mitsy gets axed to death by her sister-in-law, Pearl gives a monologue explaining her true feelings toward Howard (Alistair Sewell) and the miscarriage the two experience, as well as admitting to having a fondness for violence. The fact that she murdered her parents and the projectionist (David Corenswet) also comes up during the well-crafted speech, which was written by Goth herself. Despite being the person responsible for penning such a spine-chilling endeavor, Goth has admitted that particular scene with Jenkins-Purro in "Pearl" was terrifying to film.
While her horror legacy is still on the rise, and she may not have a ton of scenes to brag about, Jenkins-Purro's infamous death scene in "Pearl" will always be revered as a unique experience that managed to be just as horrifying to watch as it was to be filmed.