Whatever Happened To Aunt May From The Original Spider-Man Trilogy?
It's pretty hard to wrap your head around the fact, but more than two decades have passed since Sam Raimi kicked off his largely celebrated, Tobey Maguire-starring "Spider-Man" franchise. It's even harder to believe because Raimi's films still hold up incredibly well after so long. They even more than hold their own against the two Spidey franchises that have been produced since Raimi's trilogy ended.
Those franchises, of course, brought with them new actors in the starring role of Spider-Man's real-world alter ego Peter Parker. They also brought different versions of Peter's loving caretaker Aunt May. But with all due respect to "The Amazing Spider-Man" May (played by Sally Field) and the MCU's Aunt May (the always amazing Marisa Tomei), neither could hold a candle to the work of the big screen's original Aunt May, Rosemary Harris.
Harris was, to some extent, a surprising addition to the "Spider-Man" cast as superhero fare had hardly been the classically-trained actor's bag up to that point. But over the course of Raimi's trilogy, her tenderhearted take on Peter's wise and witty Aunty arguably served as not just the soul of the entire franchise but a career-defining turn for the legendary performer. And in case there was any question, Harris has continued to deliver scene-stealing work in film and television since her Spidey days came to an end.       
Rosemary Harris has remained choosy since her Spider-Man tenure ended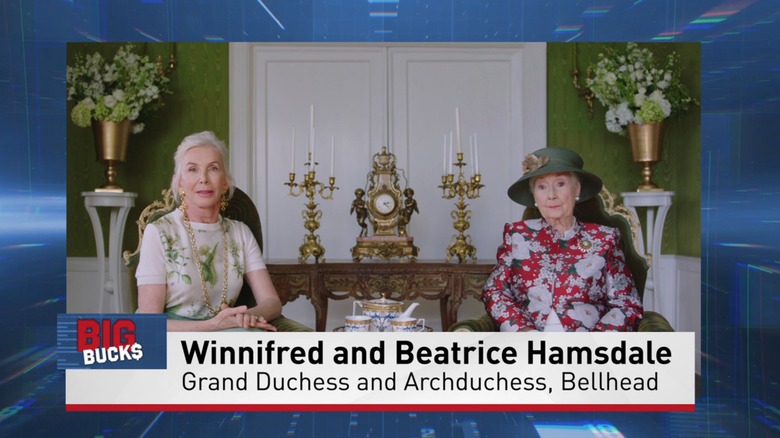 HBO Max
That end came in 2007, with the release of Sam Raimi's divisive trilogy-capper "Spider-Man 3." Believe it or not, Rosemary Harris was almost 80 years old when "Spider-Man 3" was released. While she's continued acting in the years since, Harris has, perhaps understandably, been a bit choosey about what roles she's taken on. And as it happens, "Spidey 3" was not the only film Harris released in 2007.
Interestingly enough, her other '07 flick also featured the future Aunt May, Marisa Tomei. Said film was Sidney Lumet's critically-lauded crime thriller "Before the Devil Knows You're Dead," featuring towering performances from Ethan Hawke and the late, great Philip Seymour Hoffman. A year later, Harris was sharing the screen with Michael Caine in another well-received, low-budget drama "Is Anybody There?" In 2010, Harris would also join the seemingly endless list of illustrious stars to make a guest appearance on "Law & Order: SVU," portraying the haughty organizer of an inner-city charity.
The actor took some well-earned downtime after that one-off "SVU" appearance. She resurfaced in 2012 to play the doting grandmother of Chris Pine's hunky superspy in the action-packed Reese Witherspoon rom-com "This Means War." Recently, Harris appeared in HBO's celebrated mini-series "The Undoing," trading lines with Nicole Kidman's character via video chat. And in 2022, Harris was back on HBO, playing an aristocratic Brit in two episodes of the surprise hit "Search Party." While that role was small, to say the least, the then 94-year-old Harris still brought some serious gravitas to the proceedings.