Here's Where You Can Watch Hallmark's A Country Wedding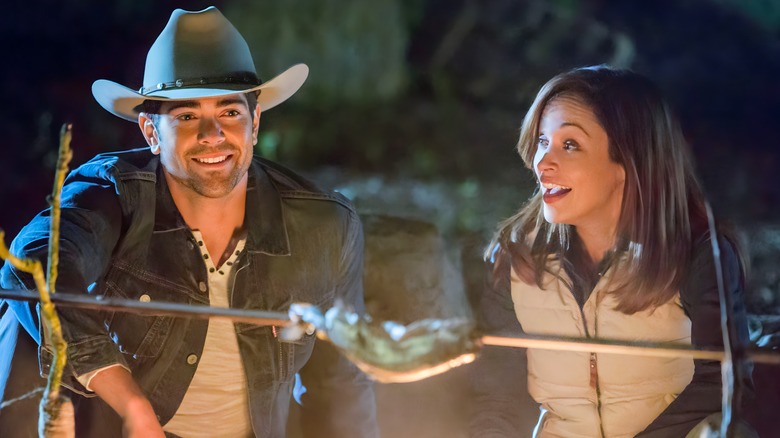 Crown Media/Bettina Strauss
Weddings are a time when two individuals join as one. These momentous occasions also see friends and family gather to celebrate the happy couple, and from that point on, the romantic pairing is often intertwined till death due they part.
Hallmark's "A Country Wedding" offers all of the fixings that many fans love about Hallmark movies when it comes to Hallmark's typical wedding fair. That means "A Country Wedding" features plenty of happy moments, dramatic exchanges, and declarations of love. 
For those in the mood for a Hallmark classic, there are multiple options to watch it, but there is only one streaming option as of the time of this writing. Coming as no surprise, "A Country Wedding" is available to rent or purchase from Amazon. It is also available for streaming on the Hallmark Movies Now service. A subscription to Hallmark Movies Now typically costs $5.99 a month or $4.99 a month if one feels like purchasing a yearly subscription.
A Country Wedding star says that the Hallmark Channel believes in love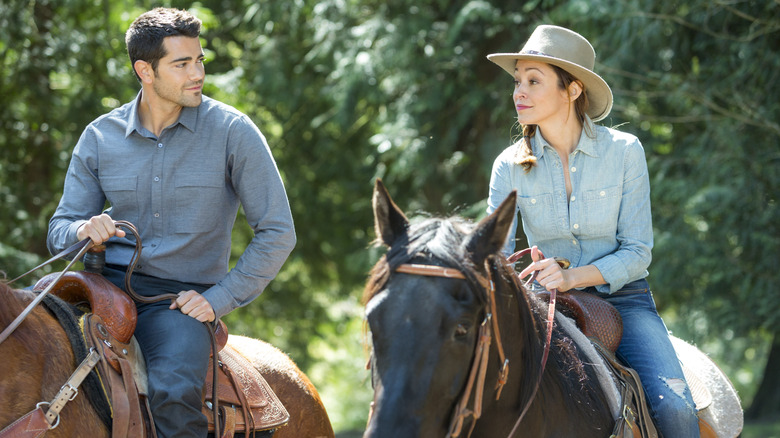 Crown Media/Bettina Strauss
Starring former "Chesapeake Shores" alumni Jesse Metcalfe, Autumn Reeser, Laura Mennell, and Lauren Holly, "A Country Wedding" first premiered in 2015, and it is all about returning home in both the metaphorical and literal sense. For fans of Hallmark, "A Country Wedding" has proven to be popular among adherents, and on IMDb, the movie has garnered over three thousand ratings, with the film having earned an unweighted mean of 7.3 out of 10. This proves that if one enjoys Hallmark movies and television shows, they either need to see "A Country Wedding" or have to watch it again.
Speaking with the Hallmark Channel, Reeser explained that she loves being in Hallmark movies because of the sheer amount of wedding dresses she gets to try on. She also enjoys how many times she has been proposed to in these titles.  
"Hallmark Channel is the perfect place for wedding movies because Hallmark Channel is romantic," Reeser said. "I think all Hallmark Channel movies have this nostalgic, idealistic quality of love that I think we all want to believe in, and sometimes you just want to pour a cup of tea or a glass of wine and sit down on the couch with your best girlfriend and maybe cry a little, maybe laugh a little, and go 'aww!' And you can do that when you watch Hallmark."